DiasporaBuck
---
Member since 09 September 2013 | Blog
Lurker since TatGate in 2010 and then finally signed up for an account a few years later. I post rarely, but read the site several times a day even when football and basketball are in the offseason.
Recent Activity
!
If he'd committed when he was 12 years old, this wouldn't have happened.
The linked article said:
Sources say the Browns' interest in Garoppolo is real and that they'll try to trade for him depending on how their draft evaluations go over the next five weeks or so.
All that means is that the Browns are considering Garoppolo, along with every other option. Which didn't tell us anything we didn't know before reading it.
I'm headed to Wichita Falls right now with Lady DiasporaBuck, so I'll ask him.
I thought that was going to Kirk Ferentz again.
Try it and see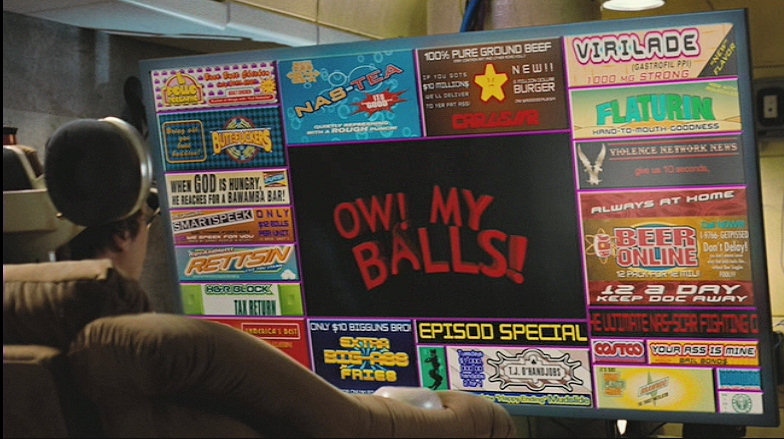 I hope coaches at other programs (obviously to include OSU) are using this as a teaching moment for their players.
It would be interesting to see the university hold them to their boycott despite their retraction.
Just like his eponymous book says: "I will not cause pain without allowing something new to be born."
The POTY award doesn't go by Highlander rules?

Haha, it took me a moment. Maybe someone can add in an OSU helmet, a football, and defenders diving and hitting nothing but air as he moves.
I know, I was wondering when someone was going to slip on all the rectal effluent I assumed would be covering the floor.
Eric Dickerson is in on it!

We do it because, as Conan O'Brien the Barbarian said (paraphrasing Ghengis Khan), the best thing in life is "to crush your enemies, see them driven before you, and hear the lamentations of their women."
"She said bring a gallon of milk home on the way home." Excellent, SAB! Might Harbwah be Charlie Kelly in disguise? They both like milksteak, have been known to go off on fits, and have never been seen in the same place.
I love that this list includes the #1, #2, and #5 DTs, and that #1 and #5 have 100% CBs (13 and 9 CBs, respectively) to the good guys.
I wonder what *ichigan's highlight film from this Game looks like.
Only if it's completely frozen when it goes in the fryer.
English is a weird fucking language
Absofuckinglutely. I've sat in multi-hour meetings about punctuation that confirm this. And resolved little else.
It's been in the English lexicon for much longer than words like "internet" or "radio,"
While we're at it, is it acceptable to use double contractions? e.g. "Ain't's origins are rather murky" or "Y'all're a bunch of chumpass Yankees" or "Ain't'ya glad I didn't say banana"?
Did we all just see Meatloaf's O face?
it's unfortunate for players that a coach's word that he's staying is never credible these days. Regardless of what Harbwah chooses to do this year, I'll be surprised if he's still Michigan's head coach when the incoming recruiting class graduates. Whether by his own choice or not.
Go Fighting Fickells!
if the gun was to their head, they think DPJ picks Michigan
Having a gun to your head is the ONLY reason to roll with crybaby Harbwah. And even then it's still iffy.
maybe this is just to boost ratings for his ESPN announcement
Or perhaps to try to create the first positive buzz for *ichigan (if he picks them) in a while, just as other recruits TTUN is hoping for are nearing their final decisions.