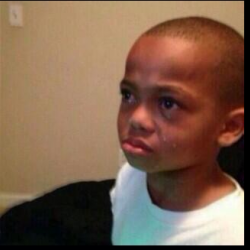 DerryKing
---
Member since 29 November 2013 | Blog
Helmet Stickers: 105 | Leaderboard
Favorites
NFL TEAM: Minnesota Vikings
NBA TEAM: Los Angeles Lakers
Recent Activity
My excitement level it's..it's..
Quick question. I am fairly young (18), what were some years that had weapons surrounding the quarterback similiar to how this next year could/should have?
That's the feeling I couldn't put my finger on. They seem ready to prove themselves.
What does Darron Lee's tweet mean? What could be coming?
Poor guy. I hope he has a speedy recovery.
I feel like if he does NOT practice you would hear about it.
It wasn't hard at all to get them. I got mine as soon as the window opened.
They do sell season tickets to everyone.
If I were to make a recruiting photo for Hilliard, do you think they would use it? Or am I being that guy? I have something pretty cool in mind.
It's awesome to be a Vikings fan right now.
Honestly, I hate when Fox does the coverage.
I will be the first one to admit this. I spent way too long on this.
minus (slower load): http://i.minus.com/i48yrVPJPEC9t.gif
Gyfcat version: http://gfycat.com/BlackandwhitePoorCooter
Awesome. Congrats and enrolling man!
What is the story behind Sabino doing the pro day this year?
Oh thank you. I just wanted to know the schedule so I can know when to expect updates.
What is a blue chipper? I've heard it used quite a bit, but I never really picked up on the meaning.
It's sad that he didn't get a chance to go to a D1 school. I wonder what caused schools to pass up on him.
Honestly, this doesn't surprise me one bit.