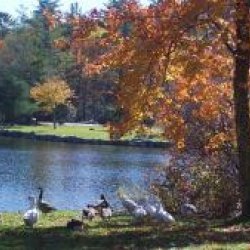 DenBuck
---
Highlands, NC
Member since 02 February 2013 | Blog
Proud Graduate of THE Ohio State University 1982
Recent Activity
Maybe he'll hire K Barton to run the OL.
Love is in the air! Hope he never leaves.
Larry Johnson is already Assistant Head Coach. Enough already.
Need an up and comer that is a GREAT RECRUITER!
I have no names but I trust all the "couch" coaches on this board...
Larry is Assistant Head Coach. Exactly where he belongs. Give him a raise and he's fine.
So happy for Fick and his family. He paid his dues and UC is a great first job for him. He's a Buckeye For Life!
Is Pridge allowed to play or does it waste the redshirt year?
For you Beck bashers, remember he is a helluva recruiter. Just sayin'...
Does Hollywood Marv have an OFFER?
Love the uniforms.
I loved those 3 D looking sparkly helmets we occasionally wear too.
The Indiana coach was abusive. Will not fit in...
Beck might have to stay. He got kids last year and this year on the recruiting trail...
Warriner = Out to Pasture
Young, creative, great recruiting OC in...
We somehow need a QB coach to help out...not sure how that all fits.
I want Akers more than Dobbins. Sorry but I do.
Tyreke - The #4 DE in the entire nation in 2018..."we'll get back to you"...
Amazing!!!
UFM hates Charlie ever since Charlie tried to steal Hermie away.
Open the vault to keep Beck.
It's kind of fun that for once, our SOS is getting kudos
Harbaugh looks like a perv with those glasses
For the life of me, how in the world do recruits pick Harbaugh over Urbs?
I'm wondering if get bumped from #2 to #4 since we will not be in the Big 10 Title game. This is the difference between Bama as the 1st game or the 2/3 seed in the first game. Maybe it's just me but I'd rather play the 2/3 seed than Bama in round 1. A rematch with PSU would be great.
Someone post Louie's picture on the scum site and send it to ESPN.
You can't tell a darn thing looking at this from behind. Was there no view from the sideline like they always show?
I would imagine that Cam is not coming here.
That is the most amazing list of all time. Can't wait till we curb stomp the scum of the Earth.
Great article. Incredible how UFM operates as the CEO of OSU, Inc.
Gobble Gobble everyone!!
Please may Ed and Tim have their best play calling day ever
Please may the stadium be its loudest ever
The Buckeyes shall prevail
Go Bucks!