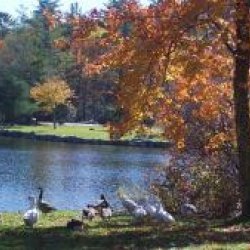 DenBuck
---
Highlands, NC
Member since 02 February 2013 | Blog
Proud Graduate of THE Ohio State University 1982
Recent Activity
I Wonder what's on Monds mind?
Agree. Especially after the video interview Little Bruce did where he sounded like an idiot. See ya. UFM woulda remembered if it was important.
These would be great news but the commits need to be made in the next few months, like before THE OPENING...
It thought the red carpet strolling and glitz of the draft was absurd. Reminded me of the oscars I know it's a publicity grab for the NFL.
TAMU's fall from grace is remarkable. Sumlin will get fired this next off season.
Auburn with all their B.S - Not
A & M after 2 stud QBs ran away from the program - Not
Baylor - Maybe
Thee Ohio State - With UFM and 2 buds from IMG - Probably
Big - Fast - Yes Please
Do not put him off while Tater plays the field!
Uniform numbers were HUGE back in the day...
Hope McCall fills what we thought Dontre would. We have so much talent it blows my mind!!!
Birm gonna "chase down" Swift...Ha Ha!
Would love even one of the Wades but we will be fine either way. Thank you.
Teddy - Mond or Martell? Who do you prefer? One or more of the services had Mond ranked higher. Thank you.
Lee wasn't looking at UFM when UFM initiated the high five...not UFM's fault. He was premature...Agree eye contact is critical before initiation. UFM will not make the same mistake next time.
Why not take a shot on Jalin? He will get drafted. Would love the Broncos to give him a shot.
Powell = Kurt Coleman
Kick some ASS, Cardale. We will be watching and rooting...
Andrew Norwell
UFA
Now starts!
Hoping 5 more get drafted to break our record of 14. Jalin will be a steal in the next few rounds.
+ 1 million
Great guy that came so far with a story book finale. I was hoping he went last year for the $$$. Even if he failed, he and his little girl would have been set for life.
GREAT STUFF. Please Please Please Coach Herman come back to Columbus in 5-6-7 years!
Superstar coach. I hate all the Texas schools already because whoever dumps their current coach the soonest is gonna get him.
Great Night for THEE.
Do NOT feel bad for Tunsil. This is not a one time smoking "OK. I'll try it just this once" event.
Of course he took money. Happens all the time everywhere I imagine.
F the SEC.
Fitz - Amazing graphic :) Laughed my a$$ off...
On to Round 2...Go Bucks!
Great read and quotes. Thank you.
4 in the top 15 now...
espin has Mond rated way above Martell.
Birm - Do you have any thoughts on where we stand with Mond these days?
Would like one or the other unless we land Jurkovec or Jones in 2018 then Danny alone is fine. No need to take 2 in that case
Teddy - is Mond a game changer?
Jo Jo looks good. Tall and fast.
Take a few more, run a few more off. Oops, did I say that out loud? Kidding.
Great career. Would like to see him retire on top healthy and of sound mind...