DefenceWinsChampionships
---
from NE Ohio
Member since 12 February 2014 | Blog
Favorites
SPORTS MOMENT: 2002 National Championship Game... nuff said
COLLEGE FOOTBALL PLAYER: Bo Jackson... I know he's not a Buckeye, but Bo Jackson... Favorite Buckeye is Chris Speilmen
COLLEGE BASKETBALL PLAYER: Michael Redd
NFL TEAM: Broncos/Packers/Raiders
NHL TEAM: Penguins
NBA TEAM: Cavs
MLB TEAM: Indians
SOCCER TEAM: This is still a sport in America?
Recent Activity
A 6'7" TE? Yes please.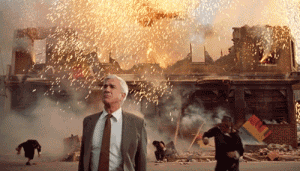 If Jonas can't play, this series ends quickly and quietly. The raptors just don't have enough bullets in the chamber to compete with the cavs for 48 minutes. If Jonas can play, I could see them stealing a game at home, maybe 2 if the cavs go cold. Either way the cavs will represent the east.
Big Bang Theory making it past the pilot is a mystery?
I think you forgot to add this...
Live reaction from Urban Meyer reacting to SEC coaches reaction...
Clark is and always will be a Buckeye, just not in this class. My money is on him actually accepting his grayshirt and being part of the 2018 class.
I love the idea of trading down, but I had hoped we could con Dallas into doing it so we would still be high enough to draft Tunsil... Not sure who the good pick would be at 8. I love Bosa, but he needs to be in a 4-3. The Browns would likely ruin his career shifting him to OLB. Myles Jack's knees terrify me, and reports were results of his physical were not great. Buckner isn't as good as Armestead was last year and he was awful on the 49ers. The OT, Stanley, could be a good pick, but I've heard that he lacks the aggressiveness needed to be a top flight tackle...
I guess I have to hope Bosa slides and the Browns adjust their scheme enough to make it work. That's probably the best case scenario.
I want nothing to do with an oregon d-lineman. Buckner isn't as good as Armestead was for them last year and he was straight Charles Barkley turrible for the 49ers last season.
Any chance the loser of the Pridgeon/Prince battle will slide to guard in order to get the best 5 on the field, or is that not a likely option?
I thought weber and williams both looked good during their limited opportunities yesterday. Both showed some quickness and the ability to break tackles. I don't understand all the Debby downers around here who are all depressed because neither guy broke off a 90 yard run. This isn't madden. Both were running with make-shift o-lines, and I thought they played reasonably well. That being said, I still think Samuels winds up getting 10-15 carries a game out of the backfield during the season. He's too electric to only get sporadic touches out of the slot for us this year. I think the remainder of the touches go to weber. I didn't think Dunn had what it takes to play RB at OSU back when he was at Glenoak, and my opinion of him hasn't changed much. Weber just seems to have a different gear than Dunn.
Is Harris from the Sahara Desert? They just reported its 98 Degrees on the field and he's still in a hoodie and beanie. Mind... blown...
This is almost word for word what I was going to post.
What the Browns should do: Take Tunsil for LT. Trade Thomas (likely a pick in the 20's) and draft Decker for RT to secure the Oline. Get the best WR available between Dotson/Coleman/Fuller/Thomas with pick 32. DRAFT WATSON with #1 next year because he's hands down better than any of the prospects this year, and we're hands down the worst team in the league so we'll have the chance to do it.
What the Browns will do: Blow their load early on an average QB in Goff. Hold Thomas hostage on their shitty team until his body breaks down. Draft a DE to OLB project at the top of round 2. Continue the decade an a half of complete organizational ineptitude...
Well alright their Rambo...
What are you gonna need a fuckin rope for???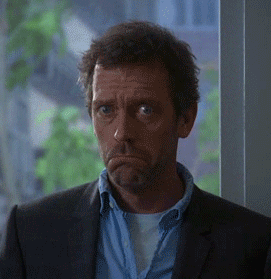 Cowboys will leave the draft with multiple OSU players. Mark it down.
I also disliked the way the show ended. I loved the entire Negan monologue, but I hate the cut screen and not getting to see who died, mostly because it takes away our chance as fans to have an immediate emotional reaction to the death of a character we most likely really enjoyed. By waiting until the next season to find out the identity, it loses all value. We'll find out and be like, "Oh. Well that sucks." and then move right into the next episode. Every main character has received a worthy death so far on the show, and here we have the most important death yet, and it will really end up becoming more of an afterthought.
This being said, I think that the fatal blow was given to Abraham. They have really been developing his character emotionally this season and that usually screams doom for any character on the show. Let alone they saw fit to give him his final, "at'a boy" send-off to Eugene before the group was captured, typically signifying that the two will never speak again.
I don't think I will be Glen, mainly because the writers have switched around every major death that has ever happened in the comics with the exception of Shane (Hershel gets his head cut off instead of Tyrese, Bob is eaten by the cannibals instead of Dale, etc) so why stop now?
And I think the Daryl angle is two easy. Why did they shoot him is they weren't planning on developing that next season? And I cant imagine they kill a main character without giving them a single line in their final episode. For a character as loved as Daryl, that would be an incredible letdown.
- The Golden St Warriors are not good
- Reece's Peanut Butter Cups are not good
- Pickled Pigs feet taste better than a well cooked fillet
- Cats are the best pets!
See, I can say stupid shit that isn't true as well...
Agreed. I've never seen black sails, and I watch better call Saul religiously, but I find it hard to fathom any tv rankings that don't have the walking dead and vikings 1, 2.
Everyone wondering what will happen if Akers says he wants in this this week, I believe the staff would take him without question. We all saw what happened last year. The odds that all three stay committed for 10 months would be beyond slim. You take them all and let them sort themselves out naturally.
Is that a twurky?
I'm surprised Conley didn't make the list. With the way he played last year I figured he'd be top 20 easy.
I think that's a recruiting violation...
Ummm no. I don't think lebron and Melo could coexist on the court together.