DefenceWinsChampionships
---
from NE Ohio
Member since 12 February 2014 | Blog
Helmet Stickers: 1,609 | Leaderboard
Voting Record: 864 / 45
Favorites
SPORTS MOMENT: 2002 National Championship Game... nuff said
COLLEGE FOOTBALL PLAYER: Bo Jackson... I know he's not a Buckeye, but Bo Jackson... Favorite Buckeye is Chris Speilmen
COLLEGE BASKETBALL PLAYER: Michael Redd
NFL TEAM: Broncos/Packers/Raiders
NHL TEAM: Penguins
NBA TEAM: Cavs
MLB TEAM: Indians
SOCCER TEAM: This is still a sport in America?
Recent Activity
One of these things is not like the other, one of these things just doesn't belong...
The real question is, if you played for the Browns, would you want to survive?
Personally, I think Barrett is the best QB between him, jones, and 05 T Smith. But all I can think is: Good god, how do u not roll Dolo with deep threats like Holmes and Ginn? The 70 yard completions he would have would just be silly.
You're absolutely correct. There would have to be some serious shifting in the current depth chart for him to get meaningful minutes. I would expect that Marshal would have to move outside full time, Samuel would have to stay primarily in the backfield, and Brax would have to not be able to catch a ball. I love him as a player and I absolutely wouldn't count him out, but those seem like long odds.
+1 for you. Thank you for fixing that for me.
I should throw in a disclaimer before people start jumping on the obvious flaws in my post: I'm aware that all these guys will get plenty of reps during the course of a game, are unlikely to be considered "subs", and will likely not see the field in the 4th quarter of any blow out... I just like the imagery of our second unit burning the rest of the B10 to the ground.
Disclaimer 2: I'm making the assumption that Brax will start at H. He's a 5th year senior who has poured his heart and soul into OSU and even if he doesn't get the lion's share of reps at the position, he will be listed as the "starter" and he will be on the field for the first play of every game. He deserves that much.
Scarlet colored glasses off: Clark is a tremendous worker, and I'm sure he'll eventually be great but if you've ever watched a game film on him and not just a highlight film, you'd realize 216 is generous for how he played last year. That said, with all the work he's put in, I expect his performance to make a big jump this year, and you'll likely see that reflected in his ranking.
That was difficult to read...
What about Shazam?
well played. I thought about a similar post but I stopped playing tee ball when I was 5...
I wrote the same thing in a thread in the winter. Lee is absolutely a better line backer than shazier. Shazier, was one of the best defensive athletes I've ever seen, but he was sometimes frustrating to watch as a linebacker coach. He continually ran over the top of plays rather than attacking holes in order to blow plays up. Because he was a freak, his speed allowed him to get away with this far more often than your average player. He made a lot of plays this way but it was technically unsound. Lee attacks 100% of the time and I for one find that very refreshing.
I'm sure he was just ordering a coke...
Key points that people keep forgetting: 1)the trade for love was a GREAT trade. The guy averaged 17 and 10 without really understanding his role until the last month of the season. He will only be better for us next year. And for those of you all sad about losing wiggins, ask yourselves this - do we ever get shump or JR if we still have wiggins? Maybe we still get mozgov, but probably not the others. 2) we are about a bigillion dollars over the cap, so there is no "let's let love walk and pick him up" or "I'd rather spend the money somewhere else" because there is no money to spend elsewhere other than the mid level, and we'll be lucky to get a Mo Williams type for that. 3) the only way we get anyone is through a trade using some combo of Hayward, picks, and Sasha khan... so people expecting to get a really young, good body in a trade, those guys just aren't readily available. If u can get a guy like wade, you count your lucky stars and laugh your way to the bank.
And love still averaged 17 and 10... your point?
I can't wait for this series as I think the two teams are incredibly evenly matched.
MVP candidate: LeBron/Curry - check
Sharp-shooting, high-scoring, all-star running mate: Irving/Thompson - check
Defensive pest that can hit the open three: Shumpert/Barnes - check
High energy big that rebounds and pisses the other team off: Thompson/Green - check
Neanderthal rim protector who can score if we really need him to... but we don't really need him to: Mozgov/Bogut - check
Veteran bench player who can supply points in bunches: Smith/Igodala - check
First year coach who has exceeded expectations in nearly every way: Blatt/Kerr - check
I'm pretty sure the Cavs are playing themselves...
Agreed. Other people in my family act like its the greatest show since Legend of the Hidden Temple, and I'm just like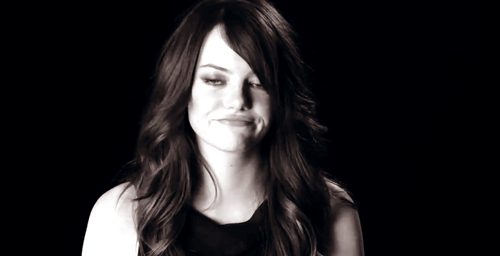 Delly, and I don't think it is even that close. While I love him, Craft hasn't shown that he can defend anyone above the D-league level while Delly just spent game 6 making Derick Rose his bitch defensively. While I'm sure Craft will eventually find a home in the league with a role very similar to Delly's, I'll take the proven commodity over the prospect any day of the week and twice on game day.
Boo this man... Boooooooo
Its crazy how fast the story line goes from: "Blatt's a shitty coach! How can you not win with this team?" to "Wow, Blatt's done a great job getting this team to gel together after the trades! Not many coaches could do that. We really had some flaws as a team before the trades." to "Holy timeout, Batman! Is Blatt a moron?! He shouldn't be allowed to coach my son's youth league team!"
Maybe more people should consider that Blatt is a rookie and he'll make a few rookie mistakes. I'm sure he has some first-time-playoff jitters just like some of his players do. And maybe, just maybe, he actually falls somewhere in between the two extremes.
Blatt will be a solid to above-average coach if he is allowed time to develop, and I think that is exactly what he'll get. The front office had his back earlier in the year, and I see no reason why that should change now.
Early entries to the Draft. Sorry, should have been more specific.
I think early entries next year push the class to 24-25 guys, so I'm predicting 9-10 more:
1) Ahmir Mitchell: WR/S (I think with the pull we have at WR he winds up becoming the Safety in the class)
2) Austin Mack: WR
3) Nick Bosa: DE
4) Luke Ferrel: TE
5) Aaron Hansford: LB
6) Damar Hamlin: CB
7) Donnie Corley: WR
8) Thiyo Lakusa: OT
9) A DT to be named later (Not real confident in any of the guys we're in on right now)
10) Signing day surprise!