DefenceWinsChampionships
---
from NE Ohio
Member since 12 February 2014 | Blog
Helmet Stickers: 1,094 | Leaderboard
Voting Record: 549 / 42
Favorites
SPORTS MOMENT: 2002 National Championship Game... nuff said
COLLEGE FOOTBALL PLAYER: Bo Jackson... I know he's not a Buckeye, but Bo Jackson... Favorite Buckeye is Chris Speilmen
COLLEGE BASKETBALL PLAYER: Michael Redd
NFL TEAM: Broncos/Packers/Raiders
NHL TEAM: Penguins
NBA TEAM: Cavs
MLB TEAM: Indians
SOCCER TEAM: This is still a sport in America?
Recent Activity
That's a double flip... do you know something we don't know?
I literally can't think of anything I care less about...
Oooohhh the insertion jokes that could be made...
And more like this...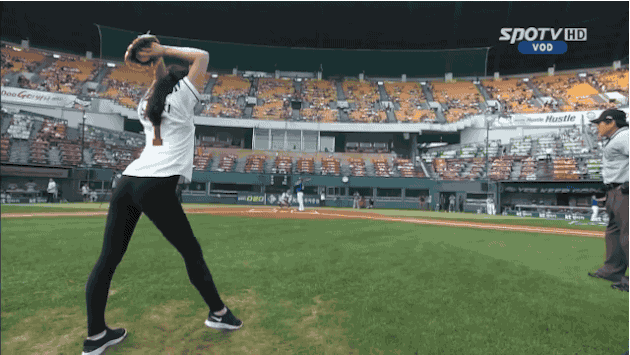 Not to piss in your cornflakes, but why do people keep saying we have a "stud" coming in in 2017. I get that Danny Clark has the prototypical build that a team wants in a QB, as well as a cannon for an arm. In fact, he has all the tools in the world. But anyone who has consistently seen the kid play/broken down film on him knows that he has a looooong way to go before he should be considered a college ready QB. He has some severe accuracy issues and saying that he lacks mobility would be being rather generous. People really need to cool their expectations for the kid until he makes some major strides in his game.
Now before the downvote parade starts, this is not an attack on Danny. I already stated that he has all the tools in the world, and honestly, how many HS sophomores are actually college ready? I get all that. I'm just saying, if all you needed to be a great college QB was to be 6'6" with a cannon attached to your shoulder, their would be a heck of a lot more Ben Rothlesbergers and a few less Derek Andersons. Bottom line is, there needs to be (and there is no reason why there shouldn't be) a significant improvement in several areas of his game for me to start to see him as a "stud" so to speak. No one should be ready to say Gibson isn't a big deal because of the HS Sophomore we've already got locked in...
Social experiment time.... Alex Anzalone called, he wants his recruitment back...
Upvote for being the third post...
Probably on three different occasions...
I disagree with this. MSU and Nebraska both have quality classes. They are ranked lower because of numbers. They'd both be in the top 20 if they have 5 more recruits each. Not sure if they are small by design this year or if they are just having trouble getting commits.
Hey the Hornets have won something like 7 of 9 and haven't let up 100 points in a game since the year turned. I realize they aren't the bulls, but they also aren't the 76ers
Give it a year and a half and LeBron could turn Mozgov into an all star
Why is Bert celebrating this?
I'd wager two punches and an ear bite...
Hahaha Kenny hill! Oooohhhh this is rich in hindsight!
Played defense in high school. I always liked it better... it just didn't transition to the field as well.
And what burns, other than witches???
As a former college wide receiver I have to disagree with this somewhat. I always thought it was easier to hang on to the ball if it had a little air let out of it. A ball that is full to over-inflated causes the dimples to stretch and can make the ball feel slick. A ball that has a little air taken out of it always has a little better grip to it.
That being said, I agree with you statement that the game wasn't exactly close enough for me to think that it really mattered. If the game was decided by a touchdown or field goal, then maybe. But Indy got crushed, and it wasn't because of the balls.
Uh oh... (insert head-shaking gif)
+1 for anything mitch hedberg related from now until the end of time...
Funny thing is, it's not the competition that would keep him away, he's as confident as they come, but it might be the idea of the "H-back" roll. Dude wants to be a tailback. Hope he gets the chance to do that here.
Soooo I guess the cavs are going to win tonight huh? And as a side note, how short is David griffin?