DefenceWinsChampionships
---
from NE Ohio
Member since 12 February 2014 | Blog
Helmet Stickers: 1,463 | Leaderboard
Voting Record: 742 / 43
Favorites
SPORTS MOMENT: 2002 National Championship Game... nuff said
COLLEGE FOOTBALL PLAYER: Bo Jackson... I know he's not a Buckeye, but Bo Jackson... Favorite Buckeye is Chris Speilmen
COLLEGE BASKETBALL PLAYER: Michael Redd
NFL TEAM: Broncos/Packers/Raiders
NHL TEAM: Penguins
NBA TEAM: Cavs
MLB TEAM: Indians
SOCCER TEAM: This is still a sport in America?
Recent Activity
She pronounced it caramel???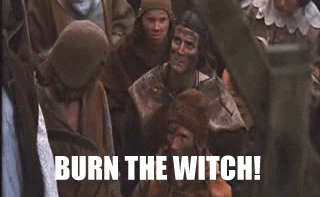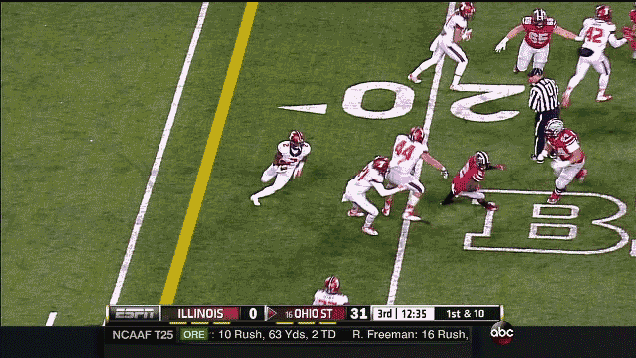 Yup...
You don't take an electric playmaker like him and put him on defense. There is a spot for him on offense somewhere, even if it doesn't wind up being quarterback.
Hmmmm, me thinks there was some defensive holding here...
The article says he's walking on, so he wouldn't count against the scholarships. And it doesn't matter how good Neurenberger's leg is, competition makes everyone better, no matter who wins the kicking duties.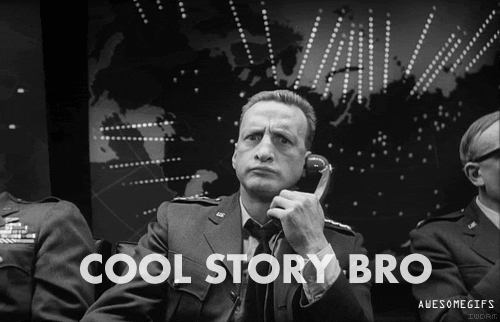 Jim Tressel approves of this post.
You say poor dog... I say poor jiggly gif.
Umm, good post?
$20 says osu is forced to fire urban over this and the ncaa puts a show clause on him for a bazillion years... (implied sarcasm font)
Congratulations Hayze, you've read many articles on McCall... I've had several conversations with the kid. Don't tell me what I say is absolutely false just because u have a differing opinion... you're correct, he thinks he can excel anywhere on the field, and he very well may pick osu on that fact. All I was saying is that his preferred spot is as a pure RB. And no, that is not absolutely false on any level.
Clarification: I didn't mean he was being recruited as the top option at RB on their team. But their number one option at pure RB in their class. I believe this appeals to him more than osu's pitch of "you're a great athlete and we'll find a spot on the field for u to make plays." He thinks he's the best RB in the country and us wanting to move him makes it look like we don't agree. Meanwhile a team like MSU, is telling him that, and backing it up by telling him that's where he'll play. See the difference?
People don't like it when I say this, but this is the type of thinking that might keep McCall from OSU. Yes, OSU is recruiting him at the hybrid position, and yes he knows that, and yes he'd be fine playing that. But he still sees himself as a RB first. Not only that, but he sees himself as being the best RB in the nation. And that leaves the door wide open for teams like MSU, and even WV, who are recruiting him as a pure RB and letting him know he's their top option there. I don't think DeMario is nearly the lock everyone else seems to think he is.
Hmmm, I predict that one of our QB's gets hurt in august and is lost for the year. Then a second will get hurt against Michigan in the regular season final. And then our third Quarterback will lead us to a national championship...
I know, its a ballsy prediction because something like this has never happened before...
Taking over for the departed seniors, I'm going with:
WR #2 - Marshall
Slob #5 - Happy Jamarco
TE - Obviously Vannett
DT - Schutt
DE - Holmes
MLB: Obviously McMillan
And for the surprise!
CB: Conley
I'll be honest, when I first clicked on this post it was solely so I could comment something along the lines of "Good God, 3 out of 4 new posts are about TTUN!" and then log out so I could proceed digging my eyes out with a rusty spoon... However, after reading this post I must say that it was a very good analysis and I am quite happy you posted about it. A tip of the cap to you, good sir.
No sarcasm font. Anyway, after 3 comments on my post, it seems that once more no one is able to help me find a solution to this problem...
Back at ya. It's always nice to have a solid discussion will fellow fans.