DefenceWinsChampionships
---
from NE Ohio
Member since 12 February 2014 | Blog
Favorites
SPORTS MOMENT: 2002 National Championship Game... nuff said
COLLEGE FOOTBALL PLAYER: Bo Jackson... I know he's not a Buckeye, but Bo Jackson... Favorite Buckeye is Chris Speilmen
COLLEGE BASKETBALL PLAYER: Michael Redd
NFL TEAM: Broncos/Packers/Raiders
NHL TEAM: Penguins
NBA TEAM: Cavs
MLB TEAM: Indians
SOCCER TEAM: This is still a sport in America?
Recent Activity
80% of the time, Birm is right every time...
Absolutely. I didn't include us because I think our playoff floor is the 3 spot. I don't think Washington passes us even with a win. Therefore, we wouldn't be a round one option for bama
Someone remind me, who is it exactly that Alabama has beat that's any good? Or at least was any good when they played them? Don't say USC, they were a dumpster fire at the beginning of the season and are a completely different team right now. LSU maybe??? We could say the same thing about Wisconsin. Honestly, I think bama comes into the playoffs with an overinflated sense of self confidence and drops their first round game. Especially if they play a team with a defensive pulse, like wisc or Mich.
It was later confirmed that the smoke was nothing more than a dumpster fire
I don't mean to toot my own horn, but...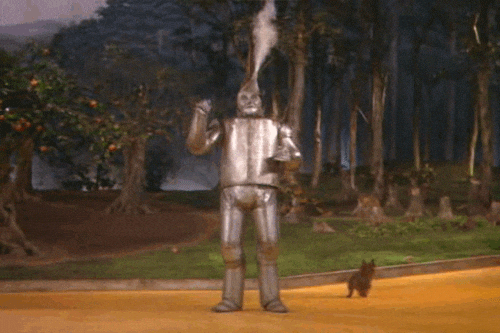 Here's a solution, if a coach leaves a school early, he should have the same issues as a transferring player: He has to sit out one year, unpaid.
This would punish the coach for bailing on his players and former school early, and also punish the school that hired them by forcing them to have a lame duck coach for a year, hindering recruiting and setting the program back a bit.
If a coach doesn't want to go through a year unpaid, then they can finish out their contract and sign with a school once they are a "free agent" of sorts. Just like a player who graduate transfers.
This was meant as sarcasm, but I actually believe that it's correct. If OSU loses to *ichigan they would still have 3 wins over teams that will likely still be in the top 15 by the end of the season: 2 loss Wisc - on the road, 2 loss Neb, and (hopefully) 2 loss Big 12 champ Oklahoma - also on the road. Having that resume should be more than enough to beat out said Oklahoma team for a spot, even though they would be a conference champ. If a team like Washington or Clemson drops a game, the conversation would get really interesting. I like our resume better than clemson's, who would only have one such win (assuming their loss would be to FSU), or washington's, who has no major resume building win to speak of.
This argument doesn't work so well for Michigan as their only top 15 win at the end of the season would be against Wisc at home.
Either way, I think this argument holds more weight if we are talking about one of these two teams losing to Wisc in the title game. If you can add a top 10 win against Mich to the above resume, to have 4 top 15 wins overall - two against conference champs (okla and wisc) - we would be really hard to keep out even if we lose the title game. There isn't a resume in the country that could compare to that.
Its alright, they made some other quality moves. Maybe they can just pretend this guy was their second round pick...
I've said it before, but for my money, I'd rather have 2014 Darron Lee at LB than Shazier. Watching Shazier, I always thought he made up for a lot of mistakes simply because he was a freak. He made a ton of tackles, but I often thought he took poor angles and didn't always do a good job at getting down hill to attack ball carriers. Instead, I thought he used his incredible athletic ability to run around blocks he should have shot underneath and made a lot of plays at the line of scrimmage rather than in the backfield. I saw Lee as a much more instinctual linebacker.
I'm glad I'm not the only one who thought this immediately after reading his name.
There are 4 major sports???
Football, Basketball, Baseball, and... umm... College Football?
Timo = $16.25 mil per year
Combine salaries of the best starting rotation in baseball (the Windians) = $13.6 mil
Absolutely, he had over 30 points in the first half against them. It was an insane performance. But Sparty put their best defender on him, locked in, and held him to something like two buckets over the last 25 min of the game.
Quick question regarding salary cap rules and how they apply to free agency. I know that teams can go over the cap to sign their own free agents, so my question is this: Right now, with the players currently signed through 2017, the Cavs are sitting at roughly $101 mil for their payroll. However, Lebron is going to decline his player option for next season which will drop the payroll (however temporarily) down to around $77 mil, or roughly $17 mil below the projected salary cap for next season. When LeBron declines his option for next year, does he still have a cap hold on the team, or can the cavs use that $17 mil to sign another star and then go over the cap for LeBron and JR?
I know it doesn't relate to the topic of the thread, but I didn't want to start a new one if it wasn't necessary.
I like Delly, but his time in Cleveland is over. Point guards are a desired position and Delly would be a clear upgrade for a team over a guy like MCW, Jeremy Lin, or Isaiah Cannon. Someone will pay Delly starter money this off season and the cavs can't afford to give that to a guy who fell out of favor in the playoffs, logging 0 minutes in the last two games.
Hopefully Felder he turns out to be this years Isaiah Thomas. Doesn't matter how tall you are if you can get to the rack.
Under that line of thinking, wouldn't it make more sense to pick the Cavs? If you never had a doubt that the Buckeyes would win, doesn't that, by its definition, make it less impressive? Beating three teams you believe we not only can but should beat, is easier than beating a team three times in a row that you aren't sure we can beat even once. Especially seeing as how two of the games were legitimate road games rather than neutral sight meetings.
This being said, my pick is also the Buckeyes, but for the exact opposite reason. While I thought we had a chance in each game, I had gone through the entire season thinking "next year" would be the one to win it all, and it wasn't until we thumped Bama that I truly believed we would hoist the National Championship Trophy. Meanwhile, as soon as the cavs won game 3 I knew they had a chance. In a game where only 5 men can play at a time, I never bet against the team that has the best individual player, and that will always be the cavs until LeBron breaks down or retires.
I apologize for the misunderstanding then. I wasn't trying to "trick" anyone. I've seen the "well, actually..." moniker used here all the time by both the writers of the site and us plebeians who just read their stuff, so I thought it was a clever way to phrase the question, but then again no one has ever confused me for being a word-smith so maybe I didn't use it the right way. Finally, with all the talk about the cavs recently I thought it would be obvious that the decision I was bringing up was The Decision, but apparently I was wrong. I will make an effort to be more descriptive in the future.
As a side note, and not wanting to make an alternate thread, does anyone know if tomorrow's parade will be live streamed anywhere? I would love to watch it, but I'll be at work and not anywhere close to a TV.
So are people who fail to contribute anything to a conversation... but maybe that's just my opinion.
I think winning a championship here will go a long way to removing the stigma that Cleveland sports has. I think that was a huge problem the first time Lebron was here. Even though LeBron was the best player in the league, none of the other big fish honestly believed he would ever win anything here. Now that stigma has changed, I do think it will be easier to lure other players to Cleveland. I would not at all be shocked if eventually, maybe not this off season, but eventually, Wade came here for a year or two at the end of his career to reunite with Lebron in search of another ring.
That's pretty Baaaaaaa-d ass...