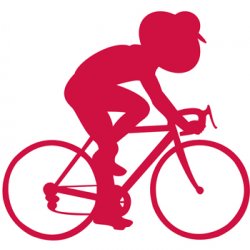 DCNick
---
DC (via Cleveland)
Member since 07 February 2014 | Blog
Helmet Stickers: 117 | Leaderboard
Recent Activity
Why hold a press conference to verbally declare a year and a half before signing day?
I think Herman is good so I would like to see him go to the Big Ten West. I guess Illinois is the most likely opening after this season but if Pelini imploded then Nebraska would be a great job.
I often stop at that store around Thanksgiving, which is also around the OSU-Michigan game. There's always lots of people wearing Buckeyes gear. That may be the real state line.
Yeah it would be a complete shock if he went anywhere other than Ohio State.
I voted Maryland because of their wide receivers and because we play them earlier in the year.
Northwestern does not have high academic standards for all athletes. A few years ago a football player from my high school went there with an 850 (out of 1600) SAT score and a 3.2 gpa. He was going to safely graduate high school but clearly not academically prepared for a top university. No wonder they need so many tutors. I only found this info out because the high school has a website where you could look up a school and see the class year, GPA and test scores of everyone from the school who had applied and whether or not they were accepted. It wasn't hard to match up the name.
Depends on your in boundary school! I expect to stay but the idea of cheaper childcare and banking some money when selling the house is attractive.
This article really hit home for me. I'm from Cleveland and went to college outside Columbus. I live in DC, which is a pretty cool city in my opinion. Now I'm expecting my first child and thinking about the Midwest again. I married a Michigan woman and could totally see us moving to Cleveland, Columbus, Ann Arbor or maybe even Detroit (I'm an urbanist). There's something about going back to where you are from and it's even more attractive when it has a lower cost of living. My siblings and parents have all left Cleveland but I would love to live in Ohio City or Lakewood.
They both have big potential. I think Rutgers has more in the short term because they have tons of talent in the area and finally have credibility now that they are in a major conference. Maryland also has tons of talent in the area and is relatively close to the tidewater region of Virginia, which is also loaded. Both schools have more talent within their footprint than any Big Ten school with the exception of our Buckeyes. In a few years we are going to laugh thinking about how Big Ten fans in Michigan, Indiana and points west scoffed at the idea of adding them. They are going to hold their own and develop into programs that rank somewhere in the middle of the Big Ten, like Iowa and Minnesota were last year.
Also, living in DC I can attest to the fact that DC is already a Big Ten city. A lot of college graduates from the Midwest have moved here. There are probably more M******n graduates here than in Detroit. You see their gear everywhere!
Good for them. We need Rutgers to pull in all of the 3 and 4 stars in the NYC area that we don't want. That's the only way they can become a strong program.
Why do these guys even need cars on campus? Get a bike or take the bus. Surface parking lots are a waste of space anyway. Quit building them and magically everything is closer and easier to walk to.
One advantage of rotating guys that I don't think was mentioned is that it helps with recruiting and player development.
I had a ton of fun on my college trips and I wasn't even a varsity athlete. I'm sure these kids are partying way more. Would you rather stay home one weekend and have a curfew or go to some college and have fun? I can understand people visiting even though they think there is very little chance they will want to go to the school.
We spend a lot of time worrying about QBs but you don't really need to get a great QB every year. If you just get a great one every 3 years then you're probably ok. In 2004 and 2007 we didn't sign any QBS.
How disappointing... This is why OSU no longer gives non-commitable offers to players in Ohio. It's bad enough when it's not a local kid. Still, I imagine there's nobody better to hear it from than Larry Johnson. I'm sure he's had this conversation a lot.
We shouldn't be slaves to the recruiting stars. Coach Ash put together great defenses at Wisconsin with guys with less talented than Denzel. I'm not worried. Let's check on him again in 2 or 3 years when he might actually hit the field for OSU. Until then, let the coaches work with him.
Awesome get! He sounds similar to Crawford. Super fast cornerback from Nordonia.
I would love to see somebody in the B1G hire Lane Kiffin. Can you imagine??? The media would go crazy. I think Rutgers would be the best option because Lane would probably like being in NYC. A coach like that in the country's biggest media market would be a good thing.
Part of the goal would be to avoid having to refresh 11 Warriors while at work or stare at a twitter feed during the work day.
I figured the cost would be a big factor. That's why I figured a texting service would be easier. There are even some that will include an advertisement in the text and pay the sender, although that would be a little annoying.
I believe the last was Nate Oliver in 2007. He was a safety but only received significant time at OSU on special teams.
St. Eds has produced some great players for OSU. Tom Cousineau, Rodney Bailey and Alex Boone come to mind. They have at least 4 highly rated 2015 recruits. It would be good to develop a pipeline there but it hasn't happened.
Alex Stump did grow up an OSU fan. He also has brothers at OSU right now and loves the school. The Stanford offer is interesting because St. Eds tends to send athletes to schools with great academics. They have always sent a lot of guys to the Ivy League and other elite universities, like Northwestern. In 2011 they sent 5 guys to the Ivy League and 2 to Northwestern. The Dowell twins have already committed to Northwestern and Shaun Crawford started with Michigan and then switched to Notre Dame. Before his recruiting blew up this spring Stump had been offered by Harvard and Yale. Stanford would seem to make a lot of sense for him. I could see people at St. Eds encouraging him to give it a look.
Exactly. Get as much money as you can out of the TV contracts, merchandise agreements and endorsements but don't do that when dealing directly with the fans.