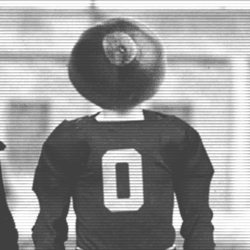 dcbucks
---
Bethesda, MD
Member since 02 December 2013 | Blog
Helmet Stickers: 154 | Leaderboard
Recent Activity
There should be a riot in the German Village. Cream Puffs for everyone!
Who needs Belgium when we have a New Belgium
The Nats had a B1G welcoming party thing yesterday. I never knew Bryce Harper was engaged to an OSU soccer player, but another celebrity fan wouldn't hurt.
Excellent. Bryce Harper is engaged to an OSU soccer player, Nate McLouth is a Michigan fan. RT @MLBFanCave Yep. pic.twitter.com/tQWNQabOcn

— Brent Yarina (@BTNBrentYarina) July 1, 2014
Didn't the 11W site crash when he committed? I think he needs a nickname based on that, but then again Vonn Bell is a great name. Lets hope the 11W team has beefed up servers for this week like twitter for the World Cup.
Former Alabama player and cocaine dealer Jimmy Johns.
And of course Eastern Michigan freshman Lion King Conaway.
Lets all agree that the Ole Miss Rebels is where the focus on changing names should start. Then we can push for all Mississippi schools being banned from college athletics until the confederate flag is removed from their state flag. That will be the PR that SEC schools deserve.
So glad you got the Espinoza mention in there. He has turned out to be an amazing player and I'm proudly supporting him and fellow CONCACAF nation Honduras in dismantling the frogs.
If Maryland wants to start selling one of those sold out/red out stadium pictures they ought to have their marketing team snapping pictures during the OSU game. Just omit the scoreboard.
They will be too busy honoring their segregated teams.
SEC LIMO!
I thought Herbstreit already lived in Tennessee
Lets hope Julian Green can do what Donovan did in his first world cup
I prefer when the Browns and Buckeyes are left for separate discussions, but congrats to the fans for having something exciting to look forward to. Good draft for the organization, now lets get back to college.
All this accounting has the SEC troll's heads spinning
Just-Not-Ray-Small-Ability
The best part of the PAOK fans and their flares is hells bells in the background. Just imagine if The Shoe did this against TTUN and how intimidating it would be. Once again that damn thing safety gets in the way of an epic production.
Field goal blocker? Onside hands team? Corner Fade? If only injuries weren't a risk.
She's just sticking her tongue out to be more like Jordan in that #23 jersey.
An open mouthed portrait logo just makes it too easy for their rivals. Sorry FSU fans.
So I'm guessing nobody on here gets Lifetime?
All these things happening around Desean really don't support the SFGate article about how Cal players are "winning in life."
Both of these aren't even close in my opinion. College stars vs international stars. Landslide victory for both the favorites.