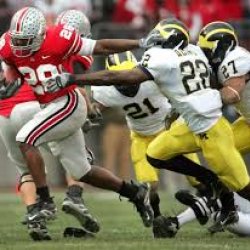 DCBuckeye33
---
Member since 18 August 2014 | Blog
Helmet Stickers: 1,782 | Leaderboard
Voting Record: 554 / 60
Favorites
SPORTS MOMENT: Cie Grant untouched off the edge...
NFL TEAM: Browns
NHL TEAM: Caps
NBA TEAM: Cavs
MLB TEAM: Tribe
Recent Activity
this is awesome. What a good share
So when can we get Pitt o the schedule?
ill just watch the B1G title game on my own in between the UM and Bama games. ready for this!
could have been a lot worse after seeing is cryptic tweets. Young man will bounce back!
This is the greatest thing i have ever seen in my entire life since the last time OSU played football game
I am out of town that weekend otherwise i would be in. Love the idea for this though so ill be there for future events!
will there name tags to put your 11w handle on?
i am trying really hard not to down vote anyone, but this comment is making that tough. I dont need saints on my teams, but a line has to be drawn somewhere, and i just couldnt root for someone who hits his wife (anyone thinking it was a one time incident is crazy)
the browns have put me through a lot in my 31 years, and i have always stuck by. This may be the final nail..
is Bosa going to be at the game? (legit questions, my guess is suspended players dont travel but i dont know)
i made sure to point out to my new employer that i have to spend three hours a day on this site, non-negotiable.
Ah, that time of the year my production drops in half at work, and my time on 11w increases 500%. Good thing for my employer it only lasts until mid-January..
Well i heard the news today to AND i have to work tomorrow. So cheer up
Its easy to look good playing against other browns players!
I wish they had thought of the poor poor servers before they did this
something from recent history tells me they could do this..
Im not the brightest bulb, but im pretty sure joking about the holocaust is not good
man DOLO is doing life right
literally EVERYTHING cardale does is perfect. seriously everything he touches turns to gold, i wish the browns could draft him right now
i am in! good to see other makers in Arlington!
stepping in for that 'lost year' as a true freshman goes beyond stats. he is an all-time buckeye regardless of what happens this year (wouldnt hurt for him to rush for 500+, catch 500+ and score 20 tds for a repeat a champion though)
just another quiet night for the 11w staff
This is too much excitement for me late at night on a thursday. guess im calling in sick tomorrow.
I have been avoiding posting in here all offseason to remain productive at work, but thats all over i am sucked back in. Holy cow this amazing. GO BUCKS