dc28
---
Member since 16 October 2013 | Blog
Helmet Stickers: 348 | Leaderboard
Voting Record: 716 / 8
Favorites
COLLEGE FOOTBALL PLAYER: Joey Bosa
COLLEGE BASKETBALL PLAYER: Aaron Craft
NFL TEAM: Dallas Cowboys
NBA TEAM: Los Angeles Lakers
MLB TEAM: San Francisco Giants
Recent Activity
What a Douche Bag. Another southern hick high on his horse.
It wasn't literally said 10 hours before me. They had the same idea and quoted Mark Twain. I used my own terms and quoted myself.
Never Argue With An Idiot. All They Will Do Is Bring You Down To Their Level and Beat You With Experience.
I have played college football and have coached college football and the one thing I know is this...... while playing college football I thought I knew the offense inside and out and I knew what the defense knew inside and out. After coaching college football I realized how much the coaches know compared to the players. Kenny would be a grad assistant first. Just because he played quarterback in college doesn't mean he can coach the position. Isiah Thomas was a fantastic NBA player and couldn't coach to save his life. In fact, look at the most successful coaches in college and the pro's and you will be hard pressed to find head coaches that dominated at the college level or professional level. Kenny would have a lot to learn when it comes to coaching the position.
I am sure I will get down voted for saying what I have said but I am just being honest and looking at my experience and hearing similar stories of other coaches.
QB: BOSA
RB: BOSA, BOSA
WR: BOSA, BOSA
TE: BOSA
OT: BOSA, BIG BEAR BOSA
OG: BOSA, BOSA
C: BOSA
Do I really have to name my defensive team??????
Glad I don't play college football anymore. I played wide receiver and always peeled back to Ear Hole a defensive player. I guess I never would have made it through a full game. That call on Smith was terrible. It was so funny, I was at the game and they couldn't even replay the hit on the big screen. I think they knew they screwed up and didn't want the fans to know they screwed up.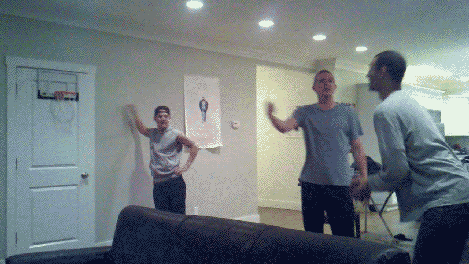 The last time I checked, Quarterbacks don't throw the ball 50, 60, 70 yards every play. Arm strength is important but throwing the ball that far doesn't mean squat. It is kind of like the basketball player who can dunk but can't shoot, pass, or play defense. Throwing the ball far is just like a dunk. It doesn't mean you can play.
I do have faith in Jones though. I am in his corner and believe he will manage and distribute the ball to his playmakers.
I am going Saturday and will wait to see where everyone is going. I would love to hang out with some 11W's. I have never seen or partied with anyone on here. Lets Tear It Up.
I went to the website but didn't see a map telling me where the Buckeye Fan Bars are. It was just a layout of the city but nothing was marked.
What Pelini will do the first time he sees Riley....
You said they hired Riley???????????