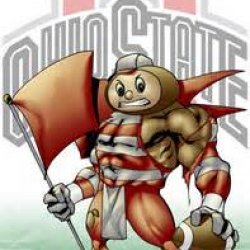 dc28
---
Member since 16 October 2013 | Blog
Helmet Stickers: 2,845 | Leaderboard
Voting Record: 1155 / 34
Favorites
COLLEGE FOOTBALL PLAYER: Joey Bosa
COLLEGE BASKETBALL PLAYER: Jay Burson
NFL TEAM: Dallas Cowboys
NBA TEAM: Los Angeles Lakers
MLB TEAM: San Francisco Giants
Recent Activity
Pad me up. I'm ready to play
Get it done. My school insurance paid for mine. Just do it, you won't regret it
Awesome. Thank you. I need to save that website., Hell Yeah
Both give me cold chills. I want to run thru a brick wall right now. Very powerful songs
I coached varsity football at Maysville in 199 and 2000
Are you Stewart? We played you guys in '92 & '93. Brody was your QB in '92. I was the QB at Rosecrans.
Zanesville Rosecrans High School, graduated in '94. Played WR/DB my soph year and played Quarterback/DB my junior and senior year. Played Basketball (point guard) and baseball (centerfield). Went to Defiance College. Started 3 years at WR. Played in the National Collegiate AllStar Football Game.
Like Charles Barkley just said on Mike & Mike, Kobe is a loner
Hate all you want but Kobe was great and talked the talk and walked the walk. 5 titles is impressive. He is old school. He isn't buddy buddy with teammates or opponents. He wants results. Like he said in one interview, "I may be an ass but ask Fisher or Horry if I am". The fact is this, he demands teammates to work hard in the off season and during the season. - Friends come and go but banners hang forever
Walk The Golden Gate Bridge but dress very warm. Check out a Giants Baseball game. Great stadium.
Go check your facts, first of all they have cap space to offer a max contract to someone and secondly, Kobe didn't ask for the money they paid him. The Lakers offered it to him. Don't blame anyone, especially Kobe, for accepting it. Every arena in the NBA sells out if Kobe is playing and think of how much he has made for the Laker origination. They basically offered him that in a way of saying thanks for all you have done for the franchise. Don't be a hater.
Pay cut, the Cavs are way over the cap. Those players in Cleveland are taking paycuts
My point is this, LeBron is 6'8-6'9, if he would play is true position and stop dominating the ball this wouldn't be an issue. With him on the floor along with Love, Thompson (or Andy) and Mozgof, that's a big lineup and its proven that can't beat Golden State going small. Your not going to pay LeBron, Love, and Thompson big time money and have them sit very long. It looks like Thompson is wanting big time bucks too. So who starts? That is basically 2 guys that are 6'8, and one that's 6'10.
How much more help??? Really??? In the NBA teams don't go 12-15 deep. Can't have 3 all stars and the rest of the team be studs or 15 point scorers. If LeBron needs that much damn help then he isn't the best player in the world. Maybe having 3-4 guys that play the same position (LeBron, Love, Thompson, sometimes Andy) isn't the best idea. They are all forwards. Can't play them all at the same time.
What's wrong with it, it's true. LeBron is calling all the shots in Cleveland. With Irving and Love how much more help does he need? I have never seen a team with all 5 starters be all stars. Is he already looking for excuses if he doesn't win it next with everyone healthy or what? Down vote me all you want. Some people are homers. I'm sure the ones who down voted me are also the same people who burned their LeBron jersey when he left. Fair weather fans I guess
With Irving, and Love how much more does "The Queen" need? I mean, that's 3 all stars, if he can't get it done next year with a healthy squad, then it's on "The Queen".
Oh my, I'm surprised LeBron didn't join him.
Omg, you guys are straight homers. You only see The Warriors doing bad stuff, you don't think Cleveland does? Oh wait, you must be like LeBron when he gets called for a foul, "who, me". Give me a damn break. I don't like Golden State or The Lebron Cavs but I'm seeing both sides. The LeBron Cavs are just flat out playing better defense. Don't say one team is getting calls or dirty. The Cavs have Dirty Delly and the Warriors have Green. The LeBron Cavs are just better. Stop saying the other team is dirty, the LeBron Cavs are too.
Down vote me, oh well. LeBron is still a punk. Some people on here are just flat out homers. He has you all fooled again. He will quit on the Cavs sooner or later then what are you going to say. I'm sure some of you are still trying to fix those LeBron shirts and jerseys the first time you burned them.
LeBron James is more of a clown than I thought. Go ahead and down vote me. He travels way to much and wines about fouls. At the end of the game he bitched about a foul not being called but even the announcers said he traveled. Then he gets hit by Green going to the hoop and they reviewed it and said it was a common foul. I'm so sick and tired of this media hound, over dramatic bitch. I live in Cleveland but im a basketball purist. LeBron is great but this bullshit has to stop. I'm not wanting to mention Timofeys traveling but really, the NBA wants/needs the Cavs to win this series, it's a great story book fantasy. Point Blank: LeBron is a Punk. HE QUIT ON US ONCE.
Dirty Delly. Down vote me but he won't be in the league 3 years from now.
Boy, the mods are really cracking down. I don't know how this thread even was allowed considering the first GIF of this thread. If, anything, that seems a little bit too much. To suggest that Mark May blows? Really??? Hell, I don't even know what is allowed anymore.
MOD EDIT - removed image - Stay classy, Buckeye.