daytonbuckeye
---
Member since 13 October 2012 | Blog
Helmet Stickers: 1,379 | Leaderboard
Voting Record: 515 / 12
Favorites
SPORTS MOMENT: I remember watching Jay Burson play ball when I was in jr high and HS. My parents did not like sports and my brothers were meatchicken fans and that was when I became a fan of the Buckeyes. I would watch Ohio State play whenever I could.


COLLEGE FOOTBALL PLAYER: Eddie George, Troy Smith
COLLEGE BASKETBALL PLAYER: Jay Burson, Jimmy Jackson
NFL TEAM: Browns
MLB TEAM: Indians
Recent Activity
Here's to the start of 3,897 loops.
My wife has a book that looks like that. It's titled, "Things my husband has done to piss me off."

I love Coke and free tickets. But, I think that I would rather have tickets to go tour the dental museum than the crap Brandon was peddling.
He can use Dave Brandon to teach about marketing fails.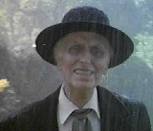 One look at that tattoo made me think of Poltergeist.
Not until he throws a TD pass.
Don't forget about the onside kick that Spencer recovered.
Find out what you love and do that. If you have to study in a new field it may feel like you wasted the previous years, but if you find a field that you love those extra years in school will never be a mistake. I finally went back to school and graduated from college as a 40 year old. Then I started my own company a little over a year later. I wish that I would have done it sooner. Good luck with whatever you decide.
Happy birthday 11W. Thanks for everything that all of you do for us Buckeye fans. Now, where's the cake?
I concur, Braxton for the TD.
I usually wear my rings on my fingers.
Never heard of her.
Braxton winning the Heisman and any combination of Barrett, Cardale, or Elliot finishing out the votes.
Connor MacLeod of the clan MacLeod?
Zero. No data found for my name
BW3 in T&C is a good choice. I might try Beef O'Brady's by Fairfield and 35 at least once or twice this season. It's more open and cleaner than Fricker's.
Norton's is no longer on Smithville/Wimington. They moved over by the Fraze/Lincoln Park area.
Took my daughter to preschool screening and she picked McDonald's. I was hoping for Fusian myself. Oh well, there's always tomorrow.
They might find some on their backs as they get trucked into the end zone by opposing offenses.
I have always assumed that it smells like one too.
Late in the third quarter when we pull the starter, opposing teams won't even get a break from our back up QB.
There must be a picture book in the works. That's just too big of a market to completely ignore.
I completely agree with you. Seeing those colors makes me throw up a little bit in my mouth. It's to the point that I will not let my kids use plates, cups, or bowls in those color combinations. Hell, I should just throw those ones away.
You would think that as soon as that first piece of crap hit her in the head she would move out of the way. But, oh no, she stood in there and waited until Mr. Ed was done.