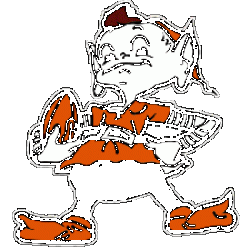 daveyt11
from Euclid OH
Member since 08 October 2013 | Blog
Helmet Stickers: 45 | Leaderboard
Favorites
COLLEGE FOOTBALL PLAYER: eddie george
COLLEGE BASKETBALL PLAYER: jimmy jackson
NFL TEAM: Browns
NHL TEAM: Blue Jackets
NBA TEAM: Cavs
MLB TEAM: INDIANS
SOCCER TEAM: CREW
Recent Activity
2 ... 1 in BIG, 1 in NCAA
Darby, Dials and Brian Brown would be just outside of my top 10. They were fun to watch.
I am 46 so only saw a few of those guys actually play for OSU so here is my top 10..
1. Jimmy Jackson
2. Hopson
3. Turner
4. Jay Burson
5. Aaron Craft
6. Sully (if he stayed another year, he'd be #1)
7. Redd
8. Penn
9. Lighty
10. Diebler
If Oden and Conley weren't one and dones, they would be high on list
Sorry, I have to be the Debbie Downer..Pettaway and Shields are too much for us..especially on a back to back
Thursday winners: IND, OSU, Minn, Iowa
Friday winners: scUM, NEB, Wisc, Iowa'
Saturday winners: scUM, Wisc
Sunday winner: scUM
Mariska Hargitay -- Olivia on Law and Order SVU
Jerry Orbach -- Lenny Briscoe L & O
Larry Hagman -- JR
Will Ferrell -- SNL
Neil Patrick Harris -- How I met your Mother
LOL on the wife part...ain't that the truth!
I think the most difficult Friday match-up would be if we are 5 and Iowa is 4. OSU on a back to back chasing their fast break style could be a problem. All others are doable in my opinion...Of course we got to get to Friday
I saw that...thanks for the detailed analysis. Go Sparty tonight
Thanks Killer...a long shot, but who knows...Take care
LOL, I would have deserved it.
Thats pretty decent...I got a 27, I am as smart as Joe Flacco.
I scored a 27, only got thru 36 questions (I am at work)...says I am as smart as Joe Flacco...LOL
Link: http://footballiqscore.com/quiz/full-quiz/take
The blown leads are just mind boggling for a "defensive" team
9 point lead vs Iowa 2nd half (at home),11 point lead 2nd half vs PSU (also at home). 10 points to Michigan (home),
But then we outscore Minnesota 46-18 in 2nd half, hold illinois to 39, Marquette to 35, close Purdue on a 19-4, almost a 17 point comeback in 7 minutes at MSU..unreal
Just venting
Ironically, outsiders bash OHIO but I will put our top line medical facilities; CLEVELAND CLINIC, AKRON CHILDRENS HOSPITAL and THE JAMES among others, up against any in the world.
A shame this kid had the opportunity to use football get a degree and be someone to look up to. In fact, if I recall TED GINN SR said SMALL was the fastest kid he ever coached.
Maybe go with Loving over Lenzelle? other than that, not sure.
Agreed...OSU 65 Illinois 57...or something like it.
Agree with you on Craft, he is awesome at everything except shooting/scoring...defenses are packing the lane giving him space outside, Minnesota was daring him to shoot. Craft kept trying to dump the ball inside, those were 2 crucial turnovers. Hopefully we beat @Nebraska but Illinois/@WISKY/@iOWA? Look out.
The bottom line is simply we need to get to a true 8 team (6 BCS conference winners and 2 wildcards) Even next year, regardless of rankings we get a panel of people who sit in an office and VOTE who goes...granted the 2 wildcards will be voted in my example but at least you can tell the "team #9" is you should have won your conference. The current system is stupid for several reasons but voting no matter how unbiased coaches and writers claim to be...in a close race for the BCS 1 and 2....a coach can vote his own team #1 to get extra points, a local writer in the HARRIS POLL can vote his favorite team #1 for the same reason. Tressel's 2006 decision to not vote in the coaches poll was simply to not pi$$ off a team that he may have voted against #2, and because he was scared of a rematch with UM....sorry for ranting, I think I am a little older than some of the folks on this site and I never thought I'd live to see the day that the ROSE BOWL was a consolation prize..DT
Interesting point. They have great athletes, you'd think someone could at least kick XPs.
In high school, the only playing time I got was on the field goal block team.
You kids...LOL...I will be 52...yikes!!!