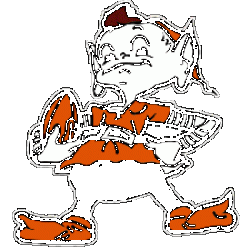 daveyt11
from Euclid OH
Member since 08 October 2013 | Blog
Helmet Stickers: 213 | Leaderboard
Favorites
COLLEGE FOOTBALL PLAYER: eddie george
COLLEGE BASKETBALL PLAYER: jimmy jackson
NFL TEAM: Browns
NHL TEAM: Blue Jackets
NBA TEAM: Cavs
MLB TEAM: INDIANS
SOCCER TEAM: CREW
Recent Activity
I assumed 8pm would finish last...it got more votes than I thought.
Thanks for your service to our country!
That'd make a nice christmas card...beautiful!
I figured "the letter" was still an issue...Gonna be an interesting day.
One of the best movies ever!!!
FULL METAL JACKET
Our local minor league team, the Lake County Captains did a dime a dog promo, had a graduation to go so I could not attend but I estimate I could have done 6 LOL
Forgive me for looking at the big picture.
well done...Agree on PB #1, I would have to give the edge to Chuck Noll (and I despise the Steelers) over Woody...4 Super bowls. Great post!
OFF TOPIC on the photo, I really wish the young student athletes would not display gang signs when taking photos.
94 Michigan game I had "field seats" 3rd row 45 yard line, had to stand the whole game to see but watching Pace and Stringer pulverize UM's DLine was unforgettable. Rest in Peace #78.
Nice point...Maurice Hall option run 2002 Michigan comes to mind
Not to mention. I love when our kicker hits it
Thank you for your service!!!
It is hard to understand the UM drought under Coop, he is however credited with bringing speed to the BIGTEN, starting with Galloway. Then recruiting out of Cal and Texas and Fla.
It's inevitable..the power of those big schools will win out. Basketball is fine as is, but big time football has too much $$ out there. The Alabama v McNeese ST or OSU v Fla. A&M etc... I think college football fans are getting tired of those type of matchups.
On a separate note, how does Harden manage the Houston humidity with that beard?
It was actually Cooper that recruited him and signed him, ironically a columnist here in cleveland joked that maybe he will change the luck against UM seein that he was from there and all, and he did and it still is working.
Thats great for him..as a former high school football player, it must be kind of fun for him to bounce around and get paid to play ball, even if he is just a practice player. He always has a degree from OSU to fall back on. Enjoy life KG