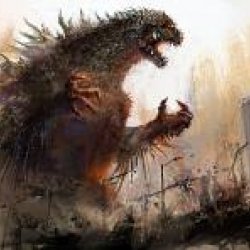 DannyBeane
Member since 04 October 2012 | Blog
Helmet Stickers: 2,415 | Leaderboard
Favorites
SPORTS MOMENT: 2002 BCS Championship
COLLEGE FOOTBALL PLAYER: AJ Hawk
COLLEGE BASKETBALL PLAYER: Greg Oden
NFL TEAM: Cincinnati Bengals
MLB TEAM: Cincinnati Reds
SOCCER TEAM: Columbus Crew
Recent Activity
I honestly wish there was a minor league for the NFL for people to join straight out of High School. That way we can get the people that really do want to both play football and get an education. But then you'd still probably have $EC bagmen bribing in Ringers to game the system.
I don't know all the details but...
The trick is the money has to be laundered through SEC boosters first.
I still had faith in Coombs. He is more than just a cheerleader damnit!
Their discontent is like a fine Scotch. It just keeps getting better with age.
It almost reminds of the early days of youtube.
Does anyone else agree with me that with the exception of National Signing Day and the Spring Game, off seasons are pretty much terrible vacuums of suckiness?
Thanks everyone it makes sense. I figured it was going to be something like getting a graduate degree. Here's to our new Buckeye!
Probably a stupid question but just out of curiosity, how is some eligible to play after having graduated college? Does that mean he will have to take classes at Ohio State? How does this work? I'm glad he's here by the way. The more experience the better!
I'm bad luck so I'm turning this off.
You weren't around for the whole Cam Newton scandal. Auburn basically bought a National Championship. At the same time Ohio State was ran thru the coals because a couple players sold their own merchandise.
If it was any school other than an SEC school, specifically Auburn, then this wouldn't rub me the wrong way. Oh well its the SEC, "If you ain't cheatin, then you ain't tryin."
I'm not going to turn into Chicken Little yet since Urb has had 3 solid classes in a row but at the same time, I WANT GOOD RECRUITING NEWS! GIVE IT TO ME NOW!
I always thought Chad got too much flack for being entertaining. He was good to the fans and I loved him when he was a Bengal.
A 100 years from now when flying cars and hover boards are a normal facet of life, I can see them building a flying oversized nearly exact replica called the Ohio Stadium MEGA-HORSESHOE. But the original Ohio Stadium will still stand as a monument because as one of my friends from college said during our freshman year "Compared to the Shoe, the coliseum is a piece of shit."
My coworkers son is a teammate/friend of Ethan tucky and says he's crazy about the buckeyes.
I had a meal plan at OSU that provided more food than I could physically eat each quarter. I'm sure UCONN has something similar. For this reason I present to you, the worlds smallest violin.
Cashing in my Dayton card. I'm all in on the Wright Brothers.
And I thought it was just because Ann Arbor was a toilet.
You should have asked him to go 14-0
SCUM aside, Illinois is more of a rivalry than Ped State. Wisconsin is a rivalry. Sparty is starting to become a rivalry. Ped State is just a road bump/occasional rim warping pothole. They are a Big East/ACC team that happens to reside in the B1G.
I literally ran into Greg Oden. I was looking for my seating assignment in my Bio lecture and wasn't paying attention it apparently didn't see the 15 foot tall 40 year old basketball player in front of me. I remember just craning my head up to look at him and just said with confused excitement in my eyes "You're Greg Oden?" He chuckled and then I got into my seat.