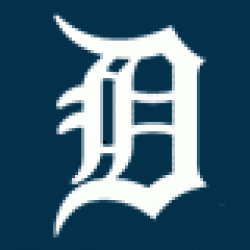 dan_isaacs
---
RTP, North Carolina
Member since 07 September 2010 | Blog
Helmet Stickers: 529 | Leaderboard
Favorites
SPORTS MOMENT: Watching my little brother win the Toledo City Wrestling Championship as an 82lb freshman. :)
COLLEGE FOOTBALL PLAYER: Tito Paul
NFL TEAM: Browns
NHL TEAM: Carolina Hurricanes
NBA TEAM: The Heat. Haters gonna hate. :P
MLB TEAM: Tigers
Recent Activity
I'd rather see Gholston v. Bauserman.
I think with the control she's demonstrated with her ass, she'd be a good rebounder. I'd surely do her were I on the rebound.
You left Corey Smith and Jeff Greene off your list. :)
Yeah, how Theon didn't pull the trigger, I'll never know.
Yeah, there are more than a few people whose death would delight us.
Cersei
Ramsey Snow
Melisandra
All of the Thenn
Tywin Lannister
Lord Bolton
I would cherish any and all of their heads on a platter.
Not worried about that. If we need to, we CAN run the ball 70 times a game, with Cardale running, every 3rd play there would be a wide open receiver for an easy TD. There are 3 RBs I'd be comfortable with running the ball. it might not win us every game, but it'd win 10 games. :)
My only comfort is that I will be there for Navy. Excited as all get out.
No doubt, but they tried to find the upper limit on the market, and they succeeded. :)
Watch the games again. We probably blitzed on 30% of the plays. And more LBs than CBs.
Quiz Bowl my Sr. year. On TV, answered a question 3 words in. #likeaboss
There were some photos that showed his stomach looking like a beer belly. Probably when he was breathing heavy or something.
It goes to charity. You paid what the market was at the time. Sucks, I know, but it's for a good cause. And it's still MUCH less than a game would cost. Would be nice if they would offer a concessions ticket to offset that, though.
I'll never forget the tackle he made inside the 5 erasing a sure TD, making up 10 yards over 50 as a freshman. It was a holy shit moment.
"Jesse Owens is my all-time favorite athlete"

FTFY
Yeah, that was tough. I lived in Toledo for most of that. Really tough.
Jesse. Because Fuck the Nazis.
I live in NC. Sherman is still HATED. Nobody gives a shit about Grant.
Heh. I was in the stadium for the first time: https://www.flickr.com/photos/danisaacs/sets/72157629890245881

This just didn't seem to have as much juice. Maybe it was the crowd, I dunno. Maybe it's because I've seen it before. Maybe it was our MLB getting beat by a RB.

In any event, just my reaction, no more or less valid than yours.


Sherman did the work. I'd have chosen him over Grant.

The only team I'd have trouble putting over Owens are the Wright Bros. This final is gonna be a tough choice.
Amen. Any man whose name is an obscenity to millions of red necks, is a man I love.
Sorry, had Taco bell for lunch.
Any time someone starts a comment with "I don't really know too much about this, but..." it's probably not something worth listening to.

Bennett is right in that he has benefits. What he's not considering is what happens to him if he gets injured. The school is under no legal obligation to take care of his medical bills, especially after he has left the program. The NCPA is primarily focused on ensuring that player health and safety is provided for.

You certainly may not agree with everything the NCPA is advocating, but you are frankly a horrible person if you disagree with much of it.

http://www.ncpanow.org/about/mission-goals
Just FYI, we pretty much ran the ball at will. If we'd have just run the ball instead of trusting that Troy would be able to make shit happen, that game is 14 points closer at half time.