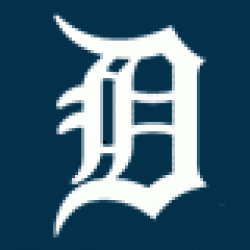 dan_isaacs
---
RTP, North Carolina
Member since 07 September 2010 | Blog
Helmet Stickers: 747 | Leaderboard
Favorites
SPORTS MOMENT: Watching my little brother win the Toledo City Wrestling Championship as an 82lb freshman. :)
COLLEGE FOOTBALL PLAYER: Tito Paul
NFL TEAM: Browns
NHL TEAM: Carolina Hurricanes
NBA TEAM: The Heat. Haters gonna hate. :P
MLB TEAM: Tigers
Recent Activity
What position is he playing? DL?
He was a HWT on the Wrestling team. Here is a picture of him from 2010: http://www.thisweeknews.com/content/stories/sports/2010/02/03/0204wowrestling_sp.html
Or a community college. Would save a TON of money.
Meh, you get a 12K scholarship that basically brings the cost down to in-state prices, as long you're in the top half of the class.

(National Buckeye Scholarship: http://undergrad.osu.edu/money-matters/scholarships.html)
Didn't play football (wrestled and ran CC/track), but broke collar bone, sprained ankles a few times, and sprained knee. Am 41 now, constant issues with tendinitis in lower leg, and plantar fasciitis. I had to choose between being fat or keep running. I chose fat.
Yes, but he did it with 2 losses.
Seconded. (or 9th) 11W writers on Twitter have been great. Love them all.
Agreed. We need to time to grieve about Brax, but by next week, we'll be excited about JT.
The difference is the one time Bell was actually allowed to play, he was making highlight plays. Grant never showed on the field, Bell has.

I ain't gonna be mad if I'm wrong. Hell, I hope they are both Hall of Fame players.
No doubt, but Bell is legend-quality kind of player.
Amen. Let us cleanse the palate.


I only regret that I have but one upvote to give.
He gets attention from those that really matter: NFL scouts.
I've been wanting that for three years. :)
I'm taking the red-eye back from SF (from VMWorld), then driving from Raleigh to DC on Friday, to be in that stadium Saturday afternoon and kick off this season in person. And hopefully see what all this Dixon and Samual hype is all about.
I think if they are keeping score, he wants to win.
Heh, I doubt it very much. Urban talking about Samual is his way of motivating the upperclassmen. Rod Smith will get a shot to be #1a.
Who is #76? Dude is a giant among giants.
Who is the asshat that put that disgusting letter over Urban's left shoulder?
Depends very much on what part of the state you are in. Where in FLA are you, exactly? :)
Now if we can just get Kevin Love...
I fucking LOVED Tito Paul. He remains the metric by which all subsequent gunners are to be judged.
It's the neck roll. It's gotta be the neck roll.