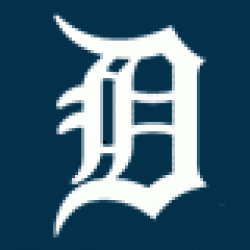 dan_isaacs
---
RTP, North Carolina
Member since 07 September 2010 | Blog
Helmet Stickers: 679 | Leaderboard
Favorites
SPORTS MOMENT: Watching my little brother win the Toledo City Wrestling Championship as an 82lb freshman. :)
COLLEGE FOOTBALL PLAYER: Tito Paul
NFL TEAM: Browns
NHL TEAM: Carolina Hurricanes
NBA TEAM: The Heat. Haters gonna hate. :P
MLB TEAM: Tigers
Recent Activity
Now if we can just get Kevin Love...
I fucking LOVED Tito Paul. He remains the metric by which all subsequent gunners are to be judged.
It's the neck roll. It's gotta be the neck roll.
Reads headline: "Nah, that's insane, the Big Kat started as a frosh"
Reads first line: "Fuck. I'm old."
I don't mind them, at least I'll be able to sleep that evening.
Read that VT link. Best part was "speedy scat-back Ezekial Elliot."

Scat-back. Hehe.


It's not hate. Displeasure, perhaps.

Now, if it had been Yankee hat, that would bring out the knives.
Me too. But at least Urz was smart enough to utilize the hover hand. Don't want to get any of that Cowboy or Hurricane stink on his hands.
Looks like I need to stock up on sleeping pills. No way I'm calmed down enough to sleep for at least 3 hours after a game.
Grant starts. Kwon plays. Who starts week 5, I dunno.
Hahaha! He's a freak. An unstoppable force. He'd be starting by his sophomore year. You are crazy if you think our staff didn't really want him.
Tackle eligible! Can't wait for 2015!
I'll be at this game. I hope it is nowhere near as close as that game.
Damn you! Now I gotta be pleased with something a winged helmet posted. No wonder I hate you.
No crap (forget if we can curse on here). Granted it was early to mid 90's that I was involved in the day to day 05 happenings. But even then, fights either ended with gunfire, or just started with it. Shocked to see nobody was strapped at an establishment as fancy as Grown and Sexy.
Yep, that is what I think, too.
Most players who got in trouble were in bars. Most players do not get in trouble, let alone in bars.
Those shirts will be so saturated with tears we could hold a wet T-Shirt contest.


You might be right about Colzie. I never got to see him play, but the stats speak for themselves. And yeah, Tatum is why I didn't say best DB. :)
Agreed. Not sure why he's "one of" the greatest cornerbacks in school history. He's THE greatest.

Anyone have video of his college highlights?
Yes, and he is there now doing the same, I believe. Mike is from there, so he's working him.
He still has parents, yo.
It took me a minute to realize that was an intentional spelling of awesome. :)