Danify
Marion (via Marion, Ohio)
Member since 28 March 2012 | Blog
28 year old with a passion for Ohio State Athletics (Football, Basketball, etc...), Gaming, Gardening, and Drawing. Been a fan of THE Ohio State Buckeyes since 5 years old after watching the Ohio State versus That Team Up North with my Dad. Aspiring Game Designer with a degree from Full Sail University.
Favorites
SPORTS MOMENT: Between three moments ... Ohio State's victory over Arizona State in the Rose Bowl, Ohio State's victory in overtime against favored University of Miami, and Ohio State's 42-39 victory against That Team Up North in the Battle of Century between #1 and #2.
COLLEGE FOOTBALL PLAYER: Ryan Shazier
COLLEGE BASKETBALL PLAYER: Aaron Craft
NFL TEAM: Cleveland Browns
NHL TEAM: Columbus Blue Jackets
NBA TEAM: Cleveland Cavaliers
MLB TEAM: Cleveland Indians
SOCCER TEAM: Manchester United
Recent Activity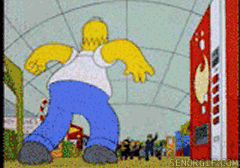 Urban Meyer to every other school in the country. Boooom!
Ohio State commit winning over a Michigan commit. The sky is blue and the world is normal
Ohio State - For reasons, of course.

Stanford - The degree and name behind this education alone is worth it, plus the football program isn't too bad either. David Shaw is a good coach and likely mentor to grow with.

Duke - Similar to Stanford, the prestige and educational opportunities provided are worth it. Plus, David Cutcliffe is quite the coach to learn under.

Alabama - As much as I dislike the fans and team overall, you can't argument the success of the program and the football opportunities for the next level. Nick Saban helps too.

Virginia - Charlottesville is a gorgeous town, plus it isn't too far away from Washington D.C. and the east of George Washington National Forest. As a outdoor avid junkie this area would be a godsend for me. Plus, the education at Virginia is among the the best in the country.

Now, if I were thinking football and getting to the next level alone... it would be. Ohio State, Alabama, Notre Dame, USC and Texas.
What is Rivals smoking having Alabama still no. 1 over Ohio State.
Thank you for the years of outstanding service, writing and recruiting information for both the Ohio State fanbase and the Eleven Warriors community. You will be missed as the "Lord of Whispers" and "Bringer of Booms" everything you provided to the 11w and the recruiting community. Good luck Jeremy "Birm" Birmingham with the next episode in your life, much luck and god bless man.


Derrick Kindred instead of DeAndre Houston-Carson and Trey Caldwell instead of Jalen Mills are my only issues with this draft.Good, solid draft overall.
Can't believe I forgot Nick Chubb, Christian McCaffrey, and Dalvin Cook too. Heck of running back class in 2017.
Scooby Wright has potential to be developed into a "Zach Thomas" type of player.
Seth DeValve is my sleeper pick, who could surprise tons of people. He's known as the Gronk of the FCS with his size and abilities similar to him. Also, I wouldn't be surprised, if Ricardo Louis is moved to DB, if depth is needed as he was recruit out of HS as a DB. Lastly, I could see the three offensive linemen the Browns got (with Matthews as a UDFA) become starters this next year or a couple years from now (think Drango at RT and Coleman at LT, once Thomas retires).
Think about this, if the Browns (they will be) are bad along with the Eagles being bad (its possible). You could have two top 5 picks. You could get the best available quarterback and the monster running back that is Leonard Fournette. Pair them with two 2nd round picks and this draft of WRs. That's quite a young core to coach up.
Ragland would be my pick. Ragland was the team captain and leader of one of the best defense in Alabama. He's the old school thumper who is smart above his shoulders, which will bring young leadership to the defense. Noah Spence or Emmanuel Ogbah would be close 2nd and 3rd in choices.
In the 3rd round, Keyarris Garrett is a name to watch. His 6'3" – 220 lbs frame with good speed would bring further depth to the WR core. Also, Jeremy Cash could play hybrid LB | Safety. Plus, you could get one of Nassib, Kaufusi, or Calhoun, if they didn't get Spence or Ogbah in the 2nd round. Kenneth Dixon, Yannick Ngakoue, or Cyrus Jones are another few they could look at.

or...

Trade down.
Saban's fishing buddy is the NCAA President, that's how.
Isn't this the earliest freshman to lost his black stripe in the Urban Meyer era? As it took the others into the summer practices.
I almost literally jumped out of my sit at Wonder Woman's entrance and theme.
Insert a tortoise and this would've been pure gold...
I would love this move. RGIII would act as the perfect bridge between, as you decide to groom the next quarterback for 2 years or so, by drafting Jones, Hogan, Driskell, etc... in the 3rd round or later, allowing to pick up the pieces around the offense and defense (WR, DE, OT). Plus, what happens, if by some miracle, unbeknownst to management for the Browns get it right with RGIII as he's quite young still.
Well, it's likely the same "clueless" parents who showed up at the movie theater with kids for Deadpool will do the same with this feature. Haha.
What the what did I just watch man! Leave the vegans at home. The horror!
Plus, how can they give Penn State the ball. It should be 3 seconds on the clock and OSU passing the ball in, at worst.
This link below is a simple read into what the Marvel's Civil War is about. It's a little different in the MCU being Iron Man wants to register the superheroes under government check plus, reveling who they are, after the Avengers have caused devastating damage to multiple cities (as shown in the trailer). While Cap wants to keep the government and their rules away from superheroes to protect their friends and family.

http://marvel.wikia.com/wiki/Civil_War_(Event)



Anti-Registration

Captain America (Steve Rogers) balked at leading a force to apprehend rogue heroes. He felt that heroes needed to be above direct government control, because when politicians could control the heroes, they could decide who the villains were. When Cap refused to support the Superhuman Registration Act aboard the S.H.I.E.L.D. Helicarrier, Hill attempted to arrest him. Yet, she had no right to do so, for the Act had not been passed yet, so Captain America was not yet a superhuman illegal combatant. So, Cap's actions in that case were in self-defense. After his escape, Cap began organizing other anti-registration heroes into a group the press dubbed the "Secret Avengers." Most of his core group (Captain America, Hercules, Bill Foster, Luke Cage, Daredevil (Daniel Rand), Falcon, and Cable) had to take on a series of identities to avoid capture, literally becoming outlaws. The Secret Avengers apprehended a number of criminals while evading the opposing heroes and the new S.H.I.E.L.D. "cape-killer" units. Other heroes joined them or were liberated after their arrests. The Young Avengers, Cloak, and Dagger were some of these later heroes to join the group.[7]

Pro-Registration

Iron Man, on the other hand, felt that it was reasonable that heroes have proper training and oversight, that the casual self-policing the superhero community had enjoyed until now was insufficient, and (most importantly) that it was now impossible to resist this change in the political landscape. He gathered his own pro-registration heroes to bring in Captain America's group and other non-registered combatants. Mister Fantastic (Reed Richards), with the help of Yellowjacket (Henry Pym) and Tony Stark, began work on designing a prison (nicknamed 42 because it was the forty-second idea on Tony's list of ways to improve the world) to detain superpowered violators.[7]

Most of the pro-registration heroes, such as Mister Fantastic, Doc Samson, She-Hulk (Jennifer Walters), Ms Marvel (Carol Danvers), and Wonder Man, already had highly public identities. Even Stark unmasked himself as Iron Man (for the second time in his career), and admitted to previous attempts to hide his identity. One supporter, however, was not yet public: Spider-Man was reluctant to reveal his identity. He prepared to liquidate his assets and flee the country with his wife and aunt to avoid revealing his identity and putting them in jeopardy. They, on the other hand, were supportive and felt it was time for Peter to finally get some recognition for his good work. During a live, nationally televised broadcast, he pulled off his mask and announced, "My name is Peter Parker, and I've been Spider-Man since I was fifteen years old."[8]
Booom! Also, oddly enough I see him as a safety than linebacker based on his size and film.
Shutter Island, Blood Diamond, and Inception are gems for me. The only issue I had with Shutter Island is the movie can only be seen once for it's fullest potential. After you are reveled the big twist in the story, it loses it luster, but Mark Ruffalo and Leonardo Dicaprio are outstanding.
Columbus "Wizard World Comic-Con", Chicago's Comic and Entertainment Expo (<-- Planning to go to) and Indianapolis "Indiana Comic-Con" (along with New York for eastern peeps) have quite good Comic-Cons.

http://indianacomiccon.com/

http://www.wizardworld.com/comiccon/ohiocolumbus

http://www.c2e2.com/

http://www.newyorkcomiccon.com/

Luckily, went with a friend to a early screening. Ryan Reynolds is perfect for his role as Deadpool. The mix between the action, one liners and banter between his allies and enemy makes this movie. I would recommend this film to anyone interested in watching it. It earns it's rating and then some. Do not take kids to see this, it's definitely an adult-focused film compared to the other Marvel (Disney) films at the moment. For once Fox produced a good "Super-hero" film after that awful display of Fantastic 4.