Danify
Marion (via Marion, Ohio)
Member since 28 March 2012 | Blog
28 year old with a passion for Ohio State Athletics (Football, Basketball, etc...), Gaming, Gardening, and Drawing. Been a fan of THE Ohio State Buckeyes since 5 years old after watching the Ohio State versus That Team Up North with my Dad. Aspiring Game Designer with a degree from Full Sail University.
Favorites
SPORTS MOMENT: Between three moments ... Ohio State's victory over Arizona State in the Rose Bowl, Ohio State's victory in overtime against favored University of Miami, and Ohio State's 42-39 victory against That Team Up North in the Battle of Century between #1 and #2.
COLLEGE FOOTBALL PLAYER: Ryan Shazier
COLLEGE BASKETBALL PLAYER: Aaron Craft
NFL TEAM: Cleveland Browns
NHL TEAM: Columbus Blue Jackets
NBA TEAM: Cleveland Cavaliers
MLB TEAM: Cleveland Indians
SOCCER TEAM: Manchester United
Recent Activity
*double post*
Positive step forward. Draft Myles Garrett and Solomon Thomas in the 1st round, Garrett-Thomas-Sheldon-Ogbah as a defensive line would be insane. Add in Adoree Jackson and Pat Elflein in the 2nd round.
You mean the coach who is rated #1 by 247 recruiting service. Recruited and helped commit Martell, Grimes, Harris, Wyatt Davis, and Haskell Garrett. Yeah what a worthless coach.
Oddly enough, when talking about A&M and Martell, his style of play is clone of how Manziel looked at A&M and the Browns. If you watch both highlight films for both and it's scary weird how they could be twins.
Makes 100% sense to draft Myles Garrett now. Garrett - Bryant - Sheldon - Ogbah isn't too bad of a defensive front. Add Foster (ILB), Hooker (Safety), or Adams (Safety) would be great @ 12 too.
I find it hilarious how Saban started recruiting hot and heavy duel threat QBs after getting beat by Meyer and Ohis State.
Interviewing a 2nd string Qb East instead of Captain / Starter on West., makes sense.
2 out of 4 team captains, all commits starting. Looking good.
Are we seriously not talking about the shot clock violation being the difference in the game, I will tell you, I think this is the first time in my life I've seen a team lose a game when the clock hit 0:00 and they were (suppose to be) up 1 points.
Being committed to OSU and his 5'10'' and a half measurements is why I'm sure he isn't a top 10 player in the ranking services.
Martell would be a top 10 recruit if he were 3 inches taller. Guy is a beast.
Good thing we could have Holmes, Okudah, Wade and Pryor committing to Ohio State and signing as early enrollees. Getting everyone of those guys for Winter weight and condition training along with Spring Practice will be huge.
But but but, Blue Jackets won their 15th straight game. That has to count for something.
Smith and Grimes with Lindsey in the slot. Yes please x1000.
Thurman's (the Thurman Cafe) is a great joint near downtown to check out too.
The biggest difference between a great RB and average one behind a good offensive line in the NFL is vision. Zeke's vision is what makes him as great as he is. In the NFL compared to College the holes and openings are smaller and close faster, so vision is beyond vital to succeeding as a RB in the NFL.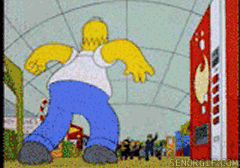 Urban Meyer to every other school in the country. Boooom!
Ohio State commit winning over a Michigan commit. The sky is blue and the world is normal
Ohio State - For reasons, of course.

Stanford - The degree and name behind this education alone is worth it, plus the football program isn't too bad either. David Shaw is a good coach and likely mentor to grow with.

Duke - Similar to Stanford, the prestige and educational opportunities provided are worth it. Plus, David Cutcliffe is quite the coach to learn under.

Alabama - As much as I dislike the fans and team overall, you can't argument the success of the program and the football opportunities for the next level. Nick Saban helps too.

Virginia - Charlottesville is a gorgeous town, plus it isn't too far away from Washington D.C. and the east of George Washington National Forest. As a outdoor avid junkie this area would be a godsend for me. Plus, the education at Virginia is among the the best in the country.

Now, if I were thinking football and getting to the next level alone... it would be. Ohio State, Alabama, Notre Dame, USC and Texas.
What is Rivals smoking having Alabama still no. 1 over Ohio State.
Thank you for the years of outstanding service, writing and recruiting information for both the Ohio State fanbase and the Eleven Warriors community. You will be missed as the "Lord of Whispers" and "Bringer of Booms" everything you provided to the 11w and the recruiting community. Good luck Jeremy "Birm" Birmingham with the next episode in your life, much luck and god bless man.


Derrick Kindred instead of DeAndre Houston-Carson and Trey Caldwell instead of Jalen Mills are my only issues with this draft.Good, solid draft overall.
Can't believe I forgot Nick Chubb, Christian McCaffrey, and Dalvin Cook too. Heck of running back class in 2017.
Scooby Wright has potential to be developed into a "Zach Thomas" type of player.