Danify
Marion (via Marion, Ohio)
Member since 28 March 2012 | Blog
Helmet Stickers: 2,511 | Leaderboard
28 year old with a passion for Ohio State Athletics (Football, Basketball, etc...), Gaming, Gardening, and Drawing. Been a fan of THE Ohio State Buckeyes since 5 years old after watching the Ohio State versus That Team Up North with my Dad. Aspiring Game Designer with a degree from Full Sail University.
Favorites
SPORTS MOMENT: Between three moments ... Ohio State's victory over Arizona State in the Rose Bowl, Ohio State's victory in overtime against favored University of Miami, and Ohio State's 42-39 victory against That Team Up North in the Battle of Century between #1 and #2.
COLLEGE FOOTBALL PLAYER: Ryan Shazier
COLLEGE BASKETBALL PLAYER: Aaron Craft
NFL TEAM: Cleveland Browns
NHL TEAM: Columbus Blue Jackets
NBA TEAM: Cleveland Cavaliers
MLB TEAM: Cleveland Indians
SOCCER TEAM: Manchester United
Recent Activity
4 days, 23 hours and 5 minutes to go...
Rest in Peace... O' Captain, My Captain.
Ha! Classic.
Curtis Samuel
Everything is right with the world again... Welcome back Gene!
i was there the last time we played Navy at home it was crazy Navy will law you asleep with that option and all the sudden hit you with a big play
Fantastic news GENE. For selfish reasons I'm glad you will be returning to the 11W community!
Michael Thomas is my dark horse candidate.
Thing I don't get... he said in an after committing interview "I thought Auburn was the best fit for me..." how the heck does he know that!? He didn't visit OSU yet.
Been watching it over the past weekend, it's great to see e-sports on ESPN. Dream for one day it will regularly be shown on ESPN 2.
Should be an intriguing match up for the Young Buckeyes. It's likely the first game, which will show off Grandstaff, Giddens, Mitchell, Harris with either Ahmad or Bragg too.
Yeah, that's what doesn't make sense about the article, how can Ohio be in the top 10 worst state yet, ranks 18th in the Top States (Overall) rankings.
I would say Chris Sheridan should get credit for breaking the LeBron news. He was mocked for the entire week leading up to LeBron to Cavs.
Booooom. I think this is how Cleveland fans are feeling right now...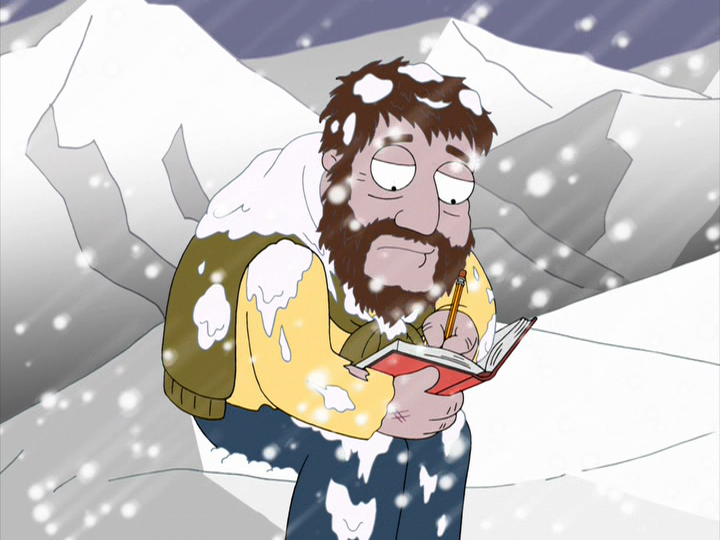 This whole situation reminds of this scene on Family Guy... "Its been two months ..."
I'm just tired of all the rumors, sources, and fake twitter handles to trick media into quick trigger messages to try and be the first person to break the story. LeBron, for the sake of every fan in Cleveland, just make the decision, so we can enjoy your return or get excited for Friday's Summer League start against the Bucks.
Keep Wiggins, trade Waiters, Bennett, Thompson along with an few picks. LeBron James, Kyrie Irving, Kevin Love, Andrew Wiggins and Varejao is an heck of an lineup. I know it's unlikely Minnesota Wolves are trading Love without getting Wiggins, but I can have hope.
Multiple links or it isn't true. Hahaha.
Call me weird, but every morning I wake up with "Happy" by Pharrell Williams. Always get me going in the morning.
Today's Meeting btwn LeBron and Riley is at 3 pm in Vegas

— Chris Broussard (@Chris_Broussard) July 9, 2014
For what it is worth.
As an game designer, I would love for Columbus to offer multimedia businesses to the area (similar to Austin, Texas). Especially with Ohio State University and other surrounding colleges with plenty of young talent to fill those jobs and bring the latest (multimedia) technology to the city.