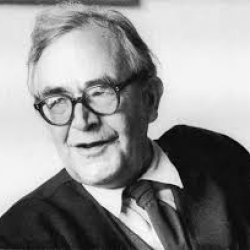 DallasTheologian
---
Member since 30 August 2010 | Blog
Helmet Stickers: 570 | Leaderboard
Favorites
SPORTS MOMENT: Watching Ken Dorsey's last pass fall to the ground and realizing that we had just witnessed the first national championship for OSU in my lifetime.
COLLEGE FOOTBALL PLAYER: Troy Smith
COLLEGE BASKETBALL PLAYER: Bevo Francis
NFL TEAM: 49ers from the Steve Young days, not from the curr
NHL TEAM: Bleh
NBA TEAM: Bleh
MLB TEAM: Bleh
SOCCER TEAM: Bleh
Recent Activity
Or, he kinda falls in love with every place he visits. This one will have a lot of twists and turns before it's over.
This is an offensive preview which would preclude Sweat from being included here, but I am pretty sure that the Sweat rumor was just a rumor, nothing more.
Thought this was a thread about the Hokey Pokey, turned out to be a thread about Hoke, close enough.
No video right? Couldn't find it on BTN live.
Spencer the recipient of good cover photo juju
Slow clap
So the people who get to stay at the Plain Dealer get a day off in addition to getting to keep their job? Best day off ever.
We are losing 4 starting O linemen next year. We need a lot of linemen this year, and ones that can potentially play right away (thus the Jucos). There are more places to play along the line so a logjam at OL is a little less likely than one at RB or WR or even QB. They are different animals.
I second the Kickstarter recommendation.
Be excited for every commit. There is way too much bad in life to be upset by something this awesome.
That would seem to be him trying to keep the suspense alive, considering Allen committed to A&M (the other school he was interested in). Notice that he puts his decision date at the end with "epic." At least IMO.
Some rules for following recruiting:
1. Never be upset with a 3 star camp offer. It means that the coaches have had a chance to look at the kid through a microscope and they like what they see.
2. Never ever be upset with a camp offer/commit in June. There are no reaches in June. If the staff took Collier's commitment it means:
a. They knew they would not get Harris
b. They like Collier better
c. They panicked and reached
3. Remember that Meyer closes with extreme prejudice and this will almost certainly be a top 10 class when it is all said and done (perhaps even a top 5 class) given the ability to go to 21-22.
Doesn't hurt that he is dominating in the camp circuit right now.
I would cry tears of joy if OSU gets an OL haul of Trout, Jones, Jones, Knox, Mavety, and Bookser/Prince.
I believe Parris is a commit.
Griffen looks a little bigger this year.
Blake Thomas vying for the Childress/TWash/Thomas Award.
Spence going all Beast Mode!!!
About to turn it off myself. This is getting 06 Florida football ugly.
Maybe the sloppiest OSU has played so far.
Probably because we are very weak at defending the three
I don't understand why we can't figure out that we need to get on top of the screen not underneath.
If I were behind whoever is whistling during the OSU possessions I would punch them in the back of the head repeatedly until my fist reached the other side.
I don't understand why teams are having such a hard time with the zone. I feel like a few years ago we had to play the zone because we weren't good enough to play man. But it doesn't look like Marquette can even come close to getting a good look, and Indiana certainly couldn't. What's up. Cuse scares me.