DaBuckMD
---
Member since 25 June 2014 | Blog
Helmet Stickers: 646 | Leaderboard
Voting Record: 209 / 3
Recent Activity
Can't leave out Miami Vice from that era.
Lot's - Taxi, SNL, The Muppet Show, Family Ties, Thursday Night's (Cheers then Night Court), The Kids in the Hall, Ren & Stimpy, Get a Life, The Wonder Years (though comedy & drama), Seinfeld, Married with Children, Chappelle Show, The Office, & Great White North
Short lived but, Sledgehammer - "I think I got him"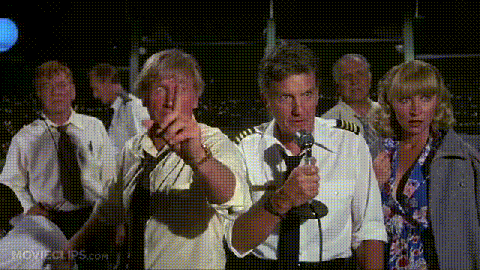 Time to move beyond, but I'll trust Birm not to expect any future Cass Tech players.
And of utmost integrity....which is why he got the scoop. Take note "gurus" up north on how it's done.
Don't let the agenda of others skew your opinion of Weber. Aside from a single tweet he has said very little.
Well people certainly are talking about Michigan more than then they have in a long-time. I'll give him that.
You had me at Floyd. You had me at Floyd.
I mean the first thing I'd do in this situation as a professional is to run and do a media interview because that helps the situation & Weber. Birm said BEFORE Weber signed that he would expect these to be the last 2 Cass Tech players OSU sees. Put the pieces together.
Did you follow Weber's recruitment toward the end?
Call me a cynic, but I don't understand why anyone would find this a surprise about their favorite staff when it comes to recruiting. I'm sure you can at least agree that Jim didn't rush to the phone to dispel that nonsense.
I was more amused that this occurred in Michigan. I thought it only happened in Ohio when OSU is trying to keep kids in-state.
Wow, so Michigan staff turned to no future job prospects in Michigan if you go to OSU? Pulling out all the stops
He bought hook, line and sinker into Michigan's negative recruiting pitch on Ohio State.
This is why I have a hard time envisioning a flip by him. I would think if he was going to flip he would try to give the coaching staff enough notice for other plans versus a signing day flip. Not saying it won't happen, but a signing day flip doesn't seem to fit personality.
In today's world a graphic from Sammy Silverman to post on social media versus "wow, the coach took time to personally write me" is likely to leave a better impression.
I don't understand why some thought he'd come in and clean house in recruiting like a Meyer or Saban. I think he's a great coach and will turn things around, but I don't recall him lighting the recruiting trail on fire.
The head coach of Ohio State University, the defending national football champions, is expected to be in the crowd on Tuesday night when Salem Hills hosts Provo at 7 p.m.
Never gets old.....
3 Has the NCAA looked into this? I can't imagine they have over looked it but who knows. If anyone can find out the answer to that question I would greatly appreciate it!
The NCAA is still waiting for Auburn to self report it.