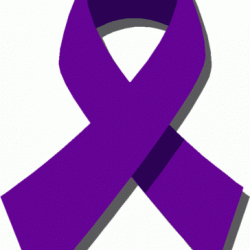 d1145fresh
---
Member since 04 January 2013 | Blog
Recent Activity
1:00 eastern time? If so that means the game would kick off 10:00 am local time.
Finally. NYE semi-finals were one of the dumbest ideas the NCAA and CFP have had.... and that is saying something.
As glad as I am about the success of OSU recruiting, I hate the constant over-hype many Ohio State fans place on new recruits. Will they be good? Probably. But as we have noticed in the past 3+ years there is a ton of depth on the roster and it is highly unlikely that a true Freshman will see significant playing time.
I think Jalin Marshall made the right decision to leave and that he was clearly our second best receiver last year (way ahead of Braxton).
I too hate when people take the easy jabs at Michigan or Penn State or really any other fan base. I think fans should be better than that and just beat them on the field. Also something about glass houses.
My guess is that he might be covered under Baylor's attorneys. Depends a good amount on the separation agreement he had when fired. His thought is that Baylor's attorneys may push more blame onto him if possible. However it is extremely rare that a judge wouldn't allow an individual defendant to have his own counsel.
Is it because you think we might have too many 5 star recruits?
They have some talent but they also play Florida, @ Georgia, @ TAM, Alabama (all in 4 weeks). VaTech early could give them some trouble. Add in the SEC Championship game (if they get there) and I could easily see 3+ losses.
Best value on the board is probably Stanford or UCLA. I don't think the PAC12 will be great this year and they could easily end up in the CFP. After that who knows. If I could short sell these odds I would hammer Michigan and Tennessee. ND and FSU are relatively good options.
I feel as though it is going to get worse before it gets better (if it ever does) for Baylor. It will be interesting to see if his son is promoted to HC.
Yep. Just double checked. We picked it up on Hotwire for a pretty good price given the quality and location.
Thanks for the updated listed. We are staying at the Kenzie Hotel so downtown spots is where we will likely focus. The Cubs have day games on Saturday and Sunday so we might head up to Wrigleyville to hang out a bit before the game. We don't have any specialize itinerary so its basically a go where ever we want kind of weekend.
Yea I live in downtown-ish Columbus so not really out of my element. Plus we found cheap flights so we won't even have a car up there. Between the gas/parking/maintenance check up the flight should be faster and easier so long as TSA doesn't take forever to get through.
Making the trip up this weekend with the Roommate. I fully intend on eating at every location listed and providing a detailed report when I come out of my food coma.
I just checked the math and you are correct. In order to go undefeated in the playoffs it is best to not lose.
A buddy's dad used to smoke whole hogs for people. Not sure exactly what he would charge for it but usually during the summer it seemed like he was doing one a week or so. I would guess he made enough money to pay off the smoker in one summer.
Anyone had a chance to ride Valravn yet? I'm hoping to check it out this summer.
Also, I'm a fan of Firehawk at KI. The first turnover/drop is unique. Also Gatekeeper is a pretty nice ride.
The guy scored 87 touchdowns in one game?!? That is an impressive record.
I wouldn't touch BGSU. I like Oklahoma (even if that is a loss it is a touchdown game I think). I would absolutely hammer Wisconsin. I thinkyou will get better value on Michigan later in the season (especially if OSU loses to Oklahoma). I could see that line dropping ~4.
A lot of people think on air television talent is overpaid (and in many cases I think it is) but you don't often see the behind the scene preparation the really good ones have to put in to be great.
Mike Tirico was on the DP show the other day talking about how he rarely watches movies because he has to study for the next event he is covering. Gruden covers one game a week but some of the main play by play guys can see 3 different games in three different sports a week.
Bearcat football isn't a large program market in the sense that its only people from Cincy or alums that follow it. But Cincinnati itself is the 36th largest TV market and the city of Cincinnati has a national appeal.
If I'm a conference who is looking to add: 1) a good school; 2) solid athletics; and 3) more tvs to raise more money for the school (i.e. the Maryland and Rutgers effect) then Cincinnati is a viable option of the schools that may be available.
UC and Houston are not terrible options. Both relatively large markets for media and name recognition. UC gets teams into Ohio recruiting and give WVU a close "rival".
The main issue is the Longhorn Network is a terrible idea. A Big 12 network has more appeal and can make a lot more money for the schools.
Because he was the second best receiver on a top tier team and is now going to get paid hundreds of thousands of dollars to play football next year. Do you actually think he becomes a first round pick by staying in school another year?
Laremy Tunsil asked if he took money from a coach. "I'd have to say yeah."

— Hugh Kellenberger (@HKellenbergerCL) April 29, 2016
Umm so this is getting awkward.
What do you mean next year? We have 6 more rounds to do.