Curt Heinrichs
Staff
Member since 27 January 2013 | Blog
Favorites
SPORTS MOMENT: Cie Grant slings Ken Dorsey to the turf in the desert- 2003
COLLEGE FOOTBALL PLAYER: AJ Hawk/ Anthony Gonzalez
NFL TEAM: Cleveland Browns
MLB TEAM: Cleveland Indians
Recent Activity
that's true for my wife's cousin, who plays the sax in a Nashville band called Dynamo.
but I'm told you can't just walk away from a heroin habit. It's a real shame, though I selfishly want more Nirvana music.
I've read every book I can get my hands on about Kurt and I saw an interesting theory. While some were concerned about potential copycat suicides, his death came shortly after the media decided to include the "if you or someone you know is struggling with drugs or has thoughts of suicide, call this hotline" messages in their stories. The theory is that the timing and the inclusion of these messages may have prevented countless other senseless deaths.
Slayer did a cover of Inna Gadda Da Vida, so there's a crossover for you. I'm not "all metal, all the time" much like I'm sure you dabble in other genres that don't require tie dye. One of these days, CW and Coop will find something where you and I will totally agree and the clouds (which have a Touch of Grey) will part.
Can't get enough of The Big Man.
pump the brakes, MB. Stoner metal is among my favorite genres of metal, and I probably don't have much in common with Grateful. If you're making a Venn diagram, stoner metal is in the space that overlaps.
not enough! Fear not! I have been attempting to write for wrestling novices as well as the hardcore fans so that way novices can become the hardcore fans.
I've been using Wrestle Stat for the last few seasons. They're a great resource for checking out a guy's resume throughout his career, though I don't use the match simulation features.
Tomasello is going to have some great matches coming up including Richards and Cory Clark of Iowa. Those two matches should be very telling regarding where he will end up in March.
If it's his first year, he should be focusing on learning the sport and not so much on making weight. Maybe speak to your son or the coach about him moving up a weight so he can put his emphasis on improving his wrestling. If your son is JV, this isn't really a ridiculous request.
Wrestling is an excellent sport that can teach a great many life lessons if kids aren't driven away for the wrong reasons (like tough weight cutting).
Good luck to your son.
Jim and Jeff Jordan were All Americans for Wisconsin. Not sure how they ended up in Madison, but they've been funneling Graham kids (including Jim's sons Isaac and Ben) to Wisconsin ever since.
I feel like he struggled at Midlands because he had a hard time getting out from the bottom. Renda is tough on top, but Myles looked outmatched from that position. We know he can score from neutral, but I'd like to see him able to get a quick escape from the bottom.
nailed it, Knoch. Logan is going to have a bright future ahead of him on the international level. He is going to provide some serious challenges to those unaware of how he likes to attack. Unfortunately, American wrestlers have a degree of familiarity from seeing him for the past 6+ years.
that'd probably be me. Since I haven't done an AMA due to lack of sponsorsheeeeep, I'm not going to answer that one.
I've seen them live four times and haven't seen them since the Diamond Eyes tour, so I'm hoping for a Cleveland tour stop this summer.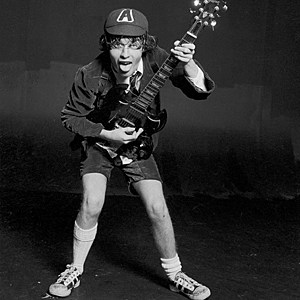 Best Aussie since Angus Young?
I'm not 100% certain why Kyle wasn't in the lineup, but since the beginning of the season, it was pointed out that he was up in the air about competing against Northwestern. The Buckeyes certainly didn't need Kyle on the mat to dispatch the Wildcats, but I see your point about hoping to see him.
Micah seemed content to win matches last year 7-4 or 8-3. This year, he is just taking opponents apart piece by piece. I have to believe it has to do with him cutting less weight.
The thing that impresses me is that Fox seems to be giving up a huge amount of weight when he wrestles at heavyweight. I like his gas tank, but you can only do so much when guys outweigh you by that much.
Sorry! I was watching my 3 year old in her Christmas pageant. Looks like the Buckeyes didn't need me cheering them on today.