CTBuckeyeFan
---
Member since 04 June 2012 | Blog
Favorites
NFL TEAM: Browns
NBA TEAM: Cavs
MLB TEAM: Indians
Recent Activity
They may be Spurs fans after last night
So you're saying Warinner getting a HC gig isn't feasible? Because that's the premise the OP was built on. He's already been rumored for 1 opening, it would actually shock me more if he was still the OC next year than if he isn't.
Not sure Helfrich fits the culture here. I remember leading up to the NCG I watched a special on Oregon and they talked a lot about how laid back the coaching staff is up there. Not sure that would fly in Columbus.
Did you really think he was gonna cut his arm off? On the same note, were you at all worried when he was hanging with the walker on the chain over the mob of walkers below him?
I feel like they really screwed up the show last season. Had what went down last night happened 2 seasons ago, I would have been very upset. Instead I actually chuckled because after the way they wrote last season I found I really have no emotional attachment to the characters left at all. Pair that with the dumb stuff this supposed big bad ass kept saying and it got pretty lame to me. Its a shame because I used to put this show almost on a GoT level, now its around where The Strain is for me. Too bad.
So obvious PI isn't PI because some coaches tell their DB's to commit it and officials are too inept to call it? You should be better than that Kirk, though this is the same Herbstreit who called Robert Landers a true freshman the entire Wisconsin game so maybe I'm giving him too much credit.
I can't take this guy seriously, so is Negan just gonna say dumb shit all the time?
Offense has been shit since we beat Oregon, we just haven't played anyone since then other than MSsu that could expose it. After losing to a team like PSU, no more excuses can be made. Changes need to be made.
How would getting Romo solve the Browns need for a QB? They already have 2 injured QB's on the roster, no need to trade for another.
Cleveland needs to hold on to hang on to Pryor, Coleman, Barnidge, Bitonio, Thomas and Haden, everyone else on the roster needs to be replaced with actual NFL caliber players before they look like an actual NFL team.
Trade one of the 5 actual NFL players on the roster, that would be brilliant.
So what you're saying is his shenanigans were cruel and tragic, while yours are cheeky and fun?
Terry M's thinking:
Photobomb Bitches!
Fits right in with the culture Meyer has created.
This one's even better: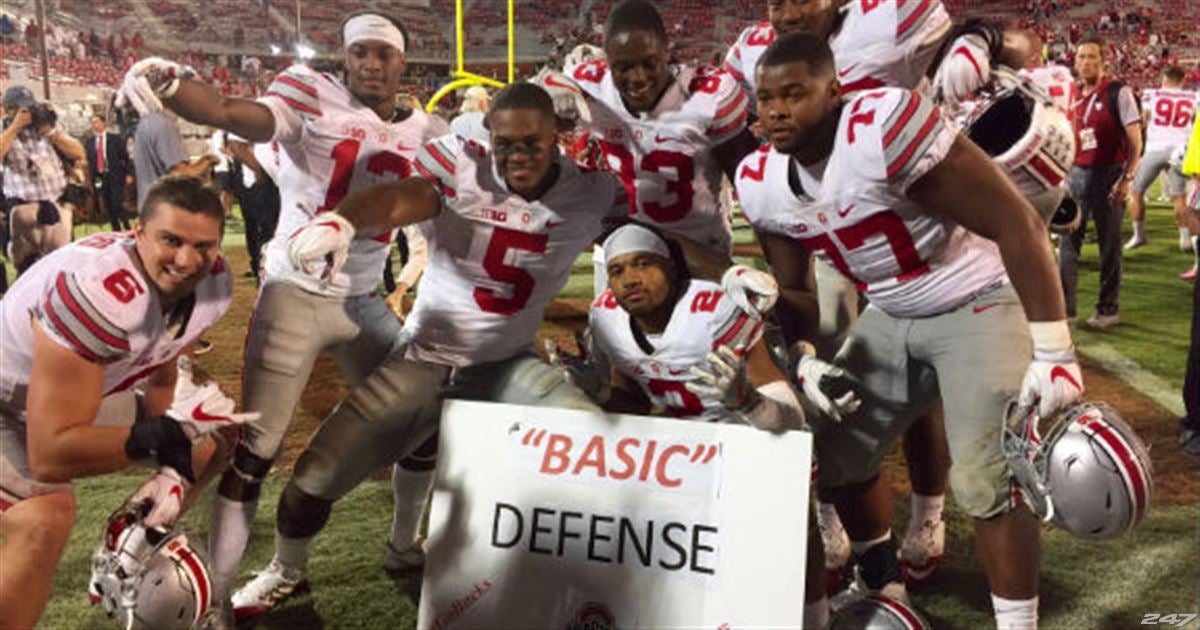 Yeah, I don't think there will be another 2017 RB in the discussion if Akers balks. We're in on too many elite prospects for that spot to be given to another RB just for the sake of getting another RB. JMO though.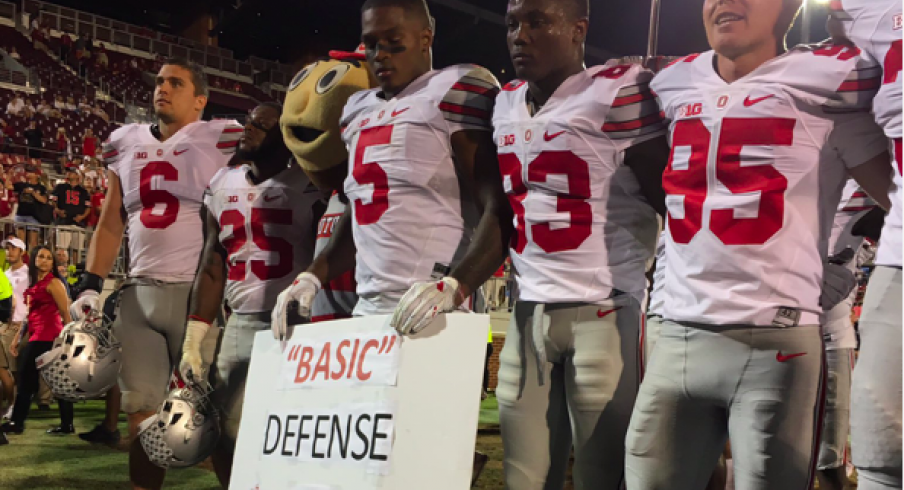 Why he would even approach this subject is a mystery, what good did he think would come from saying this?
Complains about getting DV's, then proceeds to hand out multiple DV's...............
If Akers goes elsewhere, the RB we sign after Dobbins will be Snead imo.
Remember when you criticized Meyer for putting Samuel at HB?
Good times
I wonder if the people who constantly try to compare Raekwon to RDS realize they played entirely different positions.
Wouldn't mind seeing every ref in the B1G replaced
I want to fight almost every ref in the B1G, glad the Bucks could overcome a slow start and some homecooking to bring home the W.
Part 1 of the Plan: Become a force in the NFL is right on schedule.
Part 2 of the Plan: Leave the Chargers crying as soon as possible still to come.