CTBuckeye
---
Member since 01 July 2014 | Blog
Recent Activity
Not a good look for our fan base if this is how we react after one loss. Granted I remember reading similar threads last year after the VTech game, so this isn't a first. But starting a petition online?!? If it's a joke, it's a lame one. If it's serious, it's just sad.
Tough one - Festivus, The Contest, Bubble Boy, any one that featured George:
Long way until signing day, but certainly good news considering the comments Birm has made over the last few days.
This is perfect - made sure to share with my other Big Ten fans (that also despise TTUN)!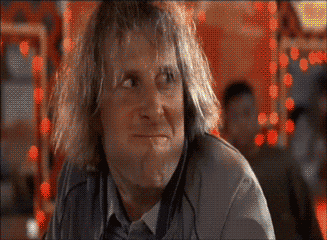 while driving on the highway with his girlfriend, Colleen Crowley.
Given the level of success he's brought to the Browns, this is how I approach an article on Manziel:
First: image search for "Colleen Crowley." (I suggest you do the same)
Second: read the article
Pretty lame if that's the best they can do. I guess gives a preview of how Penn State will play tomorrow - try their best and still fail miserably.
He should go full "Jim Brown" and kick the extra points as well.
Amazing athlete, and looking forward to more of those video game moves Saturday night!
Such an ass, and deserves every loss he gets. I'm torn though - while I would like to see him flame out at Arkansas and end up only being able to coach pee-wee football, watching him lose so often is also enjoyable.
I might have missed it in the comments, but when does someone planning to enroll early usually need to decide by? I'd imagine the paperwork can be easily transferred between schools, so it might not be a big deal, just wondering...
Adam West Batman likes it - and gives a future vision of what Hackenberg will look like this Saturday night, running away from our defense: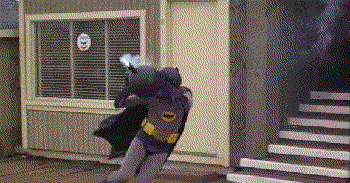 The NFL must be trying to compete with the NCAA for the most pointless rules.
Regarding Meyer's comments on Hackenberg - all I've heard for the last three years is how he's an NFL level talent and likely first round draft pick after this year. Watching him play for three years against Ohio State (as well as a few others) I've never really been impressed at all. I understand there are lot of other factors that have been hampering him so you can't just look at stats (which aren't impressive) - namely a leaky offensive line - but other college QBs have had to deal with similar situations and done better. What am I missing that makes him such a good prospect?
Not surprised this is the case, as most kids today seem to understand the recruiting game today better than ever. Speaking from personal experience, high school kids don't make the best choices (I chose to go to a smaller school that sucked, and it took me two years to transfer and had to basically start over at a new college). However, it's good to see they're thinking about the long-term benefits to their college choice.
You're just upset because of my originality.
I think it'll be cool to see for one game a year. As long as we don't go too far out there with futuristic designs - they did really well with this year's black alternates, so I can't see Nike trying to turn us in the the next Oregon.
Better send him a lot of tweets today to make sure he's still committed.
That was pretty blatant - play was over on the other side of the field. No reason to do that - guys can get injured with stupid cheap shots.
Always enjoy reading the weekly Tweet column, funny stuff - good way to end the work week and start the wekeend.
He tried to call it, but got sacked when the coin was in the air.