CTBuckeye
---
Member since 01 July 2014 | Blog
Helmet Stickers: 767 | Leaderboard
Recent Activity
Looking forward to some of this:
More of a general question, but does having Hill already committed make it more difficult to get another top RB? Or is it so early in the process no one is going to eliminate an option just based on whoever else might be committed today? Thanks.
1. Alabama
2. Oregon
3. FSU
4. Miss St.
5. TCU
6. Ohio State
7. Baylor
8. UCLA
9. Georgia
10. Michigan St.
11. Kansas St.
12. Arizona
13. Arizona St.
14. Wisconsin
15. Auburn
Already updated on 247 sports - Ohio State up to the #4 recruiting class now!
Georgia WR Malcolm Mitchell - saw one of those pre-game stories that focused on him. How he joined a book club with a bunch of 60 year old women and still goes every week. Plus he said his greatest accomplishment was reading the Hunger Games trilogy in two days - thought that was too great not to root for him.
Checked 247 recruiting this morning - TTUN dropped all the way to #70 below the likes of powerhouse programs like FAU and Arkansas State. Team is in a free fall - but next Saturday is the biggest rivalry game in college football and records don't matter, so like others above I'll still be worried like every other year.
Didn't look he never got into a rhythm - found the open receivers though. Not sure what it was - had enough time on some throws, not much at all on others.
Who keeps coming into threads and down voting every single comment? If you have something to say against what people are writing then come out and say it!
Good for him - and for Urban for trusting his players and backing up everything he's been saying about not letting mistakes take over.
I wish it wasn't the case, but this late in the season teams are under a lot more scrutiny. It puts a lot more pressure on a team, but against Indiana you need to really make sure it's not close.
Definitely - especially this late in the season.
I loved how Herbstreit just stared down Corso though when he said he loved it (from a coach's perspective).
That was pretty sweet...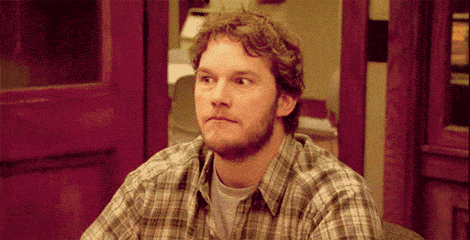 You can definitely count me as one of them - I've gone as far as muting halftime and avoiding GameDay completely to avoid some of the bias. This definitely won't bring me back though - too many years of sucking up to the SEC.
One of my favorite Buckeyes ever to watch!
Congrats Troy!
Born in Youngstown but raised in New York - grew up watching games every week with my Dad so was a fan for as long as I can remember. But when Tressel came over from YSU things really heated up because we had a hometown guy to root for as head coach (my dad went to YSU as well way back when)...since then it's only grown with every year.
Even if Georgia manages to close out the season and win the SEC it would still take a lot of teams losing ahead of them to make it in - two terrible losses to South Carolina and Florida are hard to overlook.
I would still prefer to see UGA in the SEC championship game though - might be the best team to play them this year on a neutral field.
FSU is the one team that if they lose will have no chance of making the playoffs and will probably be ranked behind a number of 2 loss teams - no quality wins at season end. That being said they have a pretty easy go of it the rest of the way so I'm not counting on them faltering down the stretch.
Marshall is too good of a talent to keep on the sidelines - he had a great game offensively and will continue to grow as a player. What I'm happiest about though is Meyer standing behind his player and the team picking him up immediately - that's something that you can be proud of as a fan no matter what the final score is.
Sounds good, thanks for the response.
Same thing - I'm always checking and double checking before I post something and then still holding my breath hoping it's unique.