CSAR Buckeye
---
Member since 25 October 2012 | Blog
Helmet Stickers: 239 | Leaderboard
Voting Record: 257 / 18
Favorites
NFL TEAM: Cleveland Browns!
NBA TEAM: Cleveland Cavaliers
Recent Activity
Ouch. I didn't expect a win, but that was brutal.
I understand he may be some type of joke?
Hey now, he can dance if he wants to. He can leave his friends behind...
Undisputed National Champions U.
Damn fine Skully, DJ. Your best work yet. Go Buckeyes! Let's do this!!!
Well that's just not right. Come on Heisman committee, use your heads.
And he can do it with only one shoe on.
Now that, my friends, is what a complete game looks like. Go Buckeyes!
Very proud of this Buckeye team. They exhibited such resiliency in overcoming problems on special teams and took a hard-nosed Sparty defense behind the woodshed. Big time Ohio State win. I'm so excited! Go bucks!
O-H!!
Sadly working or working sadly? :-)
You're not entirely wrong, though, BuckeyeRadar. 'Kwon did tell Eleven Warriors during an interview earlier this year that he enjoys baking.
J.T. went 19-31 for 261 yds and 3 TD's and added 7 carries for 107 yds and 2 TD's. That makes 368 total yds and 5 TD's on the day -- a pretty darn good showing against a team that was 5-1 coming into Ohio Stadium.
A couple really good military helicopter books are:
"Chickenhawk" by Robert Mason. A Huey pilot's harrowing memoirs of Vietnam.
"The Night Stalkers" and "In the Company of Heroes" by Michael Durant. Cover his time in the 160th SOAR, shoot down and time in captivity in Mogadishu.
"Black Hawk Down" by Mark Bowden. Excellent book about the 1993 Battle of Mogadishu
"Leave No Man Behind" by George Galdorisi and Tom Phillips. A comprehensive history of combat search and rescue
I hope you enjoy some of these Dubjay.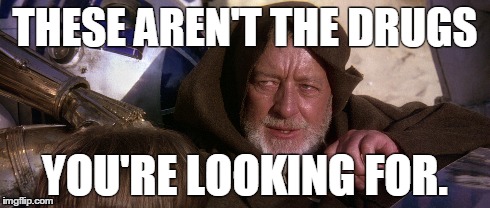 Haha, oh yeah. I had kind of forgotten that Michigan lost again! Wolverine tears...they sustain me.
Barrett hit ten different receivers throughout the game.
Normally I'd think that too, but D-Line is the one position of strength on the Browns.
Same here. And I've watched Brandon Weeden play...
The swagger-spite of Marion is all the vitamin DJ needs.
Killer Skully today. Nice work, DJ.
Gotta love the opportunity for a Freaks and Geeks reference. Well played good sir!
That Kirk Maroney photoshop is one of the creepiest things I've seen in a long, long time.
Well DJ, in a Black Hawk, you do put the throttles/PCL's to "Fly", so "float" isn't that far off!
I stay and watch to the bitter end of any game I go to. Maybe it's just me, but I can't even turn the tv off on my Browns getting spanked by yet another team let alone leave a stadium early. Maybe I live and die too much with "my" teams, but I feel that as a fan, if I want to experience the highs of a team, I need to ride out the lows with them -- even if game time is all I can share in. No judgment on anybody else, that is just my pathology. Go Bucks!
A Beast Wars reference? Well done Nicholas!