Crumb
---
from Liberty Township
Member since 17 December 2013 | Blog
Helmet Stickers: 16,695 | Leaderboard
Voting Record: 5426 / 527
I have multiple pro teams that are my favorites and players that are my favorites, but there is only one absolute favorite. That's the Buckeyes, Ohio is my home, and I'm a Buckeye forever.
Favorites
SPORTS MOMENT: A tie between being at the Shoe at the end of an undefeated season in 2012 and watching Cie Grant seal the National Championship win in the 2003 Fiesta Bowl and Ezekiel Elliot's final score to put away the 2015 National Championship Game.
COLLEGE FOOTBALL PLAYER: Matt Wilhelm and Zach Boren. Current: Braxton Miller
COLLEGE BASKETBALL PLAYER: Ron Lewis and Evan Turner. Current: Jae'Sean Tate
NFL TEAM: Cincinnati Bengals, Browns, anyone but Steelers
NHL TEAM: Detroit Red Wings and Columbus Blue Jackets
NBA TEAM: Cleveland Cavaliers, teams with former Buckeyes
MLB TEAM: Cincinnati Reds and Indians and Braves
SOCCER TEAM: Columbus Crew
Recent Activity
This is my favorite sports site, not just favorite Ohio State site.
He forgot to program it to malfunction on New Year's Day 2015.
Winning a national championship or any championship but dropping THE GAME is eating a crap sandwich, if you don't believe me, just remember 1996. Big Ten Champs, Rose Bowl Champs, but I can not think of that season even slightly without thinking of blowing a 9 point lead to that team up north at home. Could've finished number 1 and that would still be true these 19 years later. Think of it like eating your favorite meal of all time but having only piss and vinegar to drink with it.
Didn't Groom also make a virtually game saving tackle on his great punt that Parrish nearly ran back at the end of the game before they tied it? The guy was a heck of a punter, probably kicked at least ten times a game that year.
During the early years of Tressel's tenure my brother had a theory he built his kickers/punters in his basement and the reason they were so good was because they were cyborgs. To this day every now and then I wonder if my brother wasn't right...
Now I'm torn between wearing my Mike Thomas jersey and Braxton Miller jersey during all the home games...
This is why beating that team up north is the most important thing Buckeye football, EVERY YEAR.
Cardale is King. Love he and Tyvis exchanging barbs.
Tyvis is gonna lord this over his son...
Also, QB battle not over a bit.
Ready to rock and roll!!!
The Slobs Strike Back!!! (X) Yards Through the Heart of the South Part 2!
Outside of that picture of him jumping on Eddie George's shoulders 12 years ago, this is the most homer things Kirk has done. AND I LOVE IT! Atta boy Herby!
So trademarking it means he'll be owed money for any merchandise sold with those names on them right? (Sorry for the Econ 101 question.) Oh and can I get Crumb trademarked?
If not, you got dibs 4844.
The Browns just don't have anybody like him and they could do a lot worse than T.P. for their Week 17 QB, a role usually reserved for a sud-soaked vagrant hauled off the street earlier that week.
The last name on this list being said vagrant.
Bring it on!
Good Job 11W, Teddy, and Remy!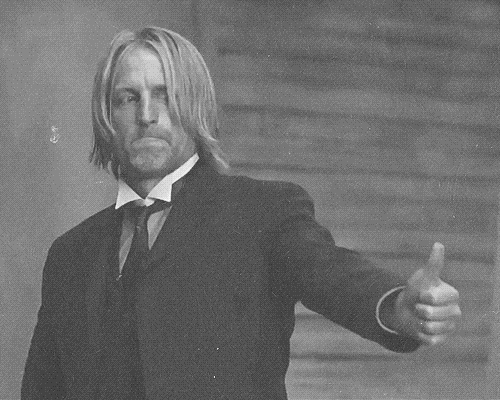 Dear offseason and you're horrible news bringing ways; You're family will love it! Taking my big brother and his wife to their first game too. They've been to only BYU games so this will be quite a shock to them.
That was pretty funny. My favorite part was when he was talking about Saban's wife wanting to feel better about herself.