Crumb
---
Member since 17 December 2013 | Blog
Helmet Stickers: 5,995 | Leaderboard
I have multiple pro teams that are my favorites and players that are my favorites, but there is only one absolute favorite. That's the Buckeyes, Ohio is my home, and I'm a Buckeye forever.
Favorites
SPORTS MOMENT: A tie between being at the Shoe at the end of an undefeated season in 2012 and watching Cie Grant seal the National Championship win in the 2003 Fiesta Bowl.
COLLEGE FOOTBALL PLAYER: Matt Wilhelm and Zach Boren
COLLEGE BASKETBALL PLAYER: Ron Lewis and Evan Turner
NFL TEAM: Cincinnati Bengals and anyone but the Steelers
NHL TEAM: Detroit Red Wings and Columbus Blue Jackets
NBA TEAM: None, I just root for the former Buckeyes
MLB TEAM: Cincinnati Reds and Atlanta Braves
SOCCER TEAM: Columbus Crew
Recent Activity
Can't Guard Mike, Evan Spencer, Nick Vannett, Jeff Heuerman, and the pictured Corey Smith.
Who is the guy in the white shirt? Unleash him on Blake Sims please.
I hope Harbaugh continues to crash and burn but there is something to be said for 3 straight NFC Championship appearances and a Super Bowl appearance. The guy has had a bad year but he's also had some great years unlike Brady Hoke. Hope if he goes to that team up north he turns out like Rich Rod, great everywhere but there.
This is who Bell will play like on New Years Day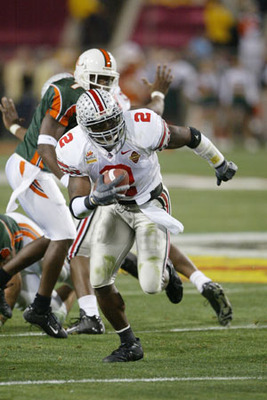 I was wondering if he was related to them, knowing Kumerow was Joey's Uncles name.
For those who say them being better helps the conference, root for the other 12 teams to be better to help the conference. For those who want them to be 'good'. Did you want them to be good on that final pass attempt into the endzone in 2002? For those who say they need to be good to keep the fire of the rivalry going, which would you rather have, losing to them 40-50 percent of the time (which is what that would take) or to dominate and take control of a historic rivalry, and be the King of it? If 1969, 1995, 1996, 2003 and many more aren't enough for you to hate them, you don't quite get the rivalry. I can't remember who here said it but it was another member of this site who said there is no bottom to the hole I want them to keep falling down into.
Like my great Aunt always said "May my words be tender and sweet today for tomorrow I may have to eat them."
More like a slap in the face to UC
Routing that team up north after J.T. went out and making them burn through another coach has to be up there for me. But your number one choice is right on. Rising like a phoenix from the ashes after the blow of losing another QB to injury, and the even bigger tragedy of a teammate losing his life, well that was truly inspirational and made me even prouder to say I'm a Buckeye.
Mike Nugent approves of number 5!
Smells Like Teen Spirit - Nirvana
All Along the Watchtower - Hendrix
That'll be the Day - Buddy Holly
Hurt - Johnny Cash
Thunderstruck - ACDC
Honorable Mention; In the Garage - Weezer, Pretender - Foo Fighters, Machine Gun Blues - Social Distortion.
Who is Dennis Dodd? Whatever he can
Hey Ricky
Evan Turner crushing the soul of the piss yellow and tears blue was just awesome. "Oh no!" said that team up north hahaha. Love it!
Good find, Onewiseburdman. I smell what you're cooking.
Gotta get one of these to go along with my sweater vest and fedora.
In all seriousness who is Dennis Dodd?
I love these articles that in a nutshell say the team's head is in the right place. They're saying everything they should be, and I think they're gonna get it done.
Like all WWE fans I'm pretending for the sake of entertainment that it would be a real kick to Harbaugh haha
Haha Irish people and Irish-Americans like myself like to refer to it as neon white.
Also an awesome Ohioan named Grant kicked some southern butt 12 years ago in the desert.
Reminds me of the rumors I heard the weak of the MSU game where people were saying he had a smile on his face all week like he knew something no one else knew. Gives me hope and confidence.