cronimi
---
Charlotte, NC (via Lakewood, OH)
Member since 13 October 2010 | Blog
Helmet Stickers: 3,121 | Leaderboard
Voting Record: 3185 / 118
Recent Activity
Clay's just driving traffic to his own site.
Peter, first off -- congratulations!! My baby girl just turned one last week ... and we just found out we're having a boy around Thanksgiving! (We're old-ish, we don't have time to wait.) Anyway, because we're both over 40, we had the Harmony test done both times. It is non-invasive (all based on bloodwork) and has a high accuracy rate for Downs Syndrome and other issues. It certainly provided us with some peace of mind (though there are other birth defects that would only be discovered through amniocentesis. When we received the all-good from the Harmony, we chose not to proceed with the amnio (which is invasive, and can cause miscarriage).
Personally, I wanted to know if there was going to be an issue, but I also wanted to know the gender of the kids. I guess I'm a planner. But it's really a personal decision.
*not a doctor
I think you're conflating two of his proposals. The pre-season games wouldn't include #5, they'd have the teams that didn't play each other in the previous year's playoffs do it then -- in this case, OSU-FSU and Oregon-Bama. The #5 idea was opening the end-of-season playoffs up and having #4 play #5 to determine which is worthy of the final playoff spot.
They're always thinking "Next year's our year."
And they wear orange.
Are you talkin' about Browns fans??
PTSD from the Sugar Bowl?
Same here. After moving away from Ohio, I hadn't seen a BW3 for years, so when the BWW commercials aired, I hadn't a clue they were the old BW3.
Was going to post the same quote. So fitting, and so accurate. Good work, Frimmel.
Oh, Mia has talents -- just not sure I'd list "acting" as one of them....
HHI is very developed, but the kids would probably love it. Depending on where you stay, it could either be very nice or "Myrtle Beachy" (though never as bad as the real MB). I've never been to Jekyll Island, so can't speak to that. If you're in Charleston (which is wonderful in its own right), you might think about Sullivan's Island, Isle of Palms or Daniel Island. Much closer to Charleston than HHI and less 'redneck'.
Went to Skull Creek a couple weeks ago. It was awesome. Salty Dog was meh -- I do not understand the love for that place.
I was thinking the same thing. Ramzy did a great job taking this guy to task, but it may be the case of Ramzy punching down to his opposition. That site's owners should be thanking Ramzy -- I'm sure there was a relatively huge spike in traffic since Ramzy's article was posted. I looked at the site's football coverage, and I had to go back 50 (!) articles before I found a single comment to an article, and that was by some Barner hilljack claiming that Auburn was set to win the CFP for the next several years (or something to that effect). And the author of the Cardale article is a guy who's previously only written about the Akron Zips. I guess he didn't find the May Fools Day joke as funny as the rest of us....
Yup. Charlotte transplant here. There is no way I'm moving back to the weather in Ohio, esp. Cleveland (which I recall is markedly worse than Cbus, despite this chart), after living here. Mild winters, great springs and falls, proximity to ocean and mountains. Apart from the Buckeyes and friends/family, there are few reasons to return to the Buckeye State.
That made me laugh, Toad. Very creepy, but funny.
It is an aesthetically unappealing site. And the content from commenters makes it worse (the folks who write for the site are actually pretty good much of the time). You'd think with all the brilliant M*chigan M*n there, someone would know how to do web design that isn't circa 1998. Or maybe they just want to keep it looking like it did when their FB team was still relevant.
In Noah's defense, there are also whispers out there that he was spit on
Oh, someone may have spit on Noah? Hmm, let's ask Bo what he thinks:
That correction would require the spelling police, not the grammar police. Just sayin'. 8-)
I think you'd be right that they weren't taught to rape, but that isn't the same as being taught not to rape. I imagine there are many, many families where respecting and not assaulting women is not a topic of conversation, but it should be. I have no idea what it'll be like when my daughter (1 yr old) is a teenager, but I'm scared for her.
No worries. Kudos on finding his revised Wikipedia page. And big ups to Dolodale if he's the one who updated it -- whoever did it, it's hilarious.
Don't sweat it, IBS&G. I was in high school when the song came out. And she's 56 and looking great. She's aging like Julia Louis-Dreyfus.
ASCENSIÓN DE EL GUAPO.
DJ, I think in Spanish, "of" and "the" would automatically be contracted, so it should read "ASCENSIÓN DEL GUAPO."
Don't you mean Mr. Gray. Or would it be Mr. Scarlet?
EDIT: Guess I should have hit refresh before I posted. Good post, Psibuck.
But the purple is just a mix of black and white rice steamed together, so you already have white rice in your bowl.
And without the fire, we wouldn't have ...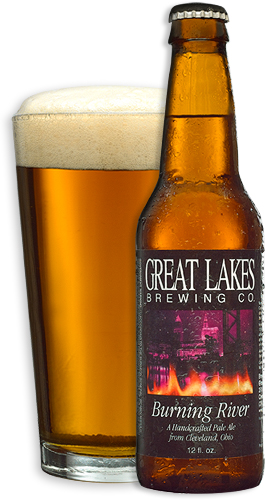 But what if heroin is the present?????