Crimson
---
Member since 11 July 2012 | Blog
Helmet Stickers: 6,198 | Leaderboard
Favorites
COLLEGE FOOTBALL PLAYER: Dane Sanzenbacher
NFL TEAM: Detroit Lions
Recent Activity
The commitment video definitely needs more Meg.
Poor guy. I thought he would be one of our OTs by now from his HS tape. I hope this doesn't otherwise affect his ability to go about life.
Michigan thought it was a good idea to have the TE take two steps over and block Clowney and have Lewan pull instead. Great choice!
And just how far did that winged helmet fly?
At least the helmet had a Red Bull before the game.
We also need Michigan to be relevant. See, FSU, undefeated and only #3. We easily could have been left out of the playoff this year.
This about sums it up.
Read with Bill Clinton voice:
It depends what your definition of HQ is.
You still have to consider those factors if you want to be able to parlay the first HC job into a much better, top-half of power 5 job.
Considering that we haven't lost a coach to a comparable job, I think the "pay the man" comments are just a meme. We lost Vrabel to the NFL (he was always going there anyway), and sent Withers out the door, a la Nussmeier. We didn't exactly hire bad coaches to replace them either. I'm more than happy to pay our coaches extra to stay, but I don't think that's necessary right now.
Joey doesn't even care.
Yes, yes he does.
In Heuerman's defense he was a little banged up to start the season.
Yeah, but that's no reason to not be able to play on Saturday!
Reminds me of an FML:
Today, I had to make a doctor's appointment for my daughter. Apparently she thought it would be better to wipe herself with Clorox tough scrub disinfecting wipes than tell me she'd caught an STD. FML
Chryst back to Wisconsin? Makes sense. Probably a good hire for them, because we know they aren't going to hire someone better than Anderson.
Our fanbase to Tom Herman:
If Jalin Marshall completes a pass this postseason, will he start next year?
If Stephen Collier gets some plays (cleanup or otherwise), will he start next year?
If I eat a bean burrito for lunch, will anyone pull my finger?
Should I go and create a new thread for each of these questions that are obviously well answered by no?
Sweat is a DE, not a LB. Good coaching there too though.
Gif footage of Coach Coombs upon hearing the news:
At least we got one of the Michigan decommits, amIright?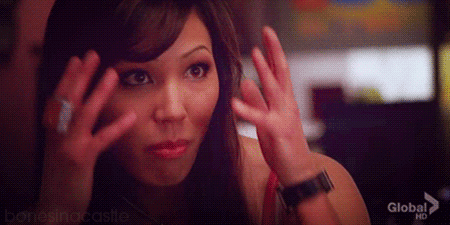 it's the most healing and powerful plant in our world.
Sounds like someone's been partaking as well.
That's what I thought. Still sounds funny.
You only wanted me to make a sentence that included three words/phrases. The rules did not state that I couldn't say Winston to make it fit.