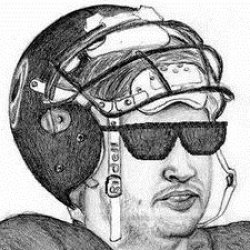 Corvas
---
Member since 21 August 2013 | Blog
Helmet Stickers: 310 | Leaderboard
Favorites
COLLEGE FOOTBALL PLAYER: Mike Hart
Recent Activity
I love that Stanford just gets to ignore 2 losses to unranked teams. Ridiculous.
4 losses to SEC teams is equivalent to 8 wins in any other conference.
I really hate Michigan State's road uniforms, so I'm fine with this.
Exactly. Ohio State gets crucified for not blowing out Wisconsin and Iowa, but Stanford just gets to ignore a LOSS to Utah? Total BS if it happens.
Post of the freaking year.
Brace yourselves for a 75-yard, 7-minute long drive.
You can never rule out an unbelievable upset in the ACC, and Alabama still has to play LSU and Auburn. You never know.
Unknown to Oregon, it actually is possible to stop a team when all they're doing is running it up the middle every play.
THERE'S YOUR HEISMAN FRONTRUNNER
Anyone get the feeling that Oregon really needs a touchdown on this drive to have any chance?
The McCarron interception in the endzone was pure bliss.
They beat Notre Dame, which Michigan has shown is a very high-quality win.
You seem to be forgetting that Oregon blew out an SEC team. It doesn't matter that it was Tennessee; they're still an SEC team. And Washington is good, I swear! And their win over Virginia was amazing enough to jump them over Ohio State!
He knows that this would take Ohio State one step closer to playing for the crystal ball. I'd expect him to be on suicide watch if we make the National Championship Game.
Letting opponents run down your throat while not giving up big plays is now considered good defense.
I agree simply by the eye test. Ohio State has an even better offensive line and power run game than Stanford, and they also have a passing game that is beginning to look ridiculous. Couple that with a defense that is also beginning to look great, and I don't see how anyone can actually say they think Stanford is better than Ohio State.
DeAnthony Thomas' prediction is already coming back to bite him. When are players going to learn to save their trash talk for after a win?
I can see this considering they got blown out by freaking Texas.
Seems like they try to emulate rather than counter.
Doesn't matter now. Ohio State, Auburn, LSU and Stanford have now repeatedly shown the formula to beating Oregon, but only just now are all the pundits starting to notice. You don't beat Oregon by outscoring them, you beat them destroying them in the trenches on both sides of the ball.
Oregon is the best at what they do, but we're seeing right here the best way to beat them if you have the personnel to do so. Makes it even funnier that Wisconsin couldn't beat Oregon, but I'll just chalk that up to Bert.
I love how people always say Oregon would wreck Ohio State, when in reality they get manhandled by any team that can actually run the fucking ball. Alabama and Ohio State would run Oregon out of the stadium if they played.
I think it's some sort of ancient Stanford school ritual; a prayer to the offensive line gods.
Oregon doesn't know how to play real football.
Fumble, but I think Thomas regained possession before the Stanford player ripped it out again.
But a loss to Stanford is better than any of the wins Ohio State has this year.