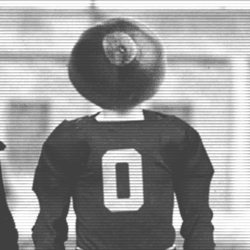 coolhand850
---
Member since 04 April 2013 | Blog
Helmet Stickers: -26 | Leaderboard
Recent Activity
Try five consecutive years for the state of Alabama. 3 for Bama and 2 for Auburn.
If I am replying to Luke. I bet they are great coaches to an Alabama fan. I would take somebody out of the stands over Jent and Paulus. Great coaches LMAO. Like Jim Bollman was great.
Let's be honest they suck.
Worse group of Assistants in College Basketball. God I pray they go, like I prayed Bollman would leave for about 5 years. Jent cost us a trip to the Final Four, and He really had an impact on this years club's shooting. Greg Paulus, the only player Coach K basically nudged out the door. He made me sick as a player and now as video coordinator, whatever that means. Those guys were tremendous recruiters. Never gave Matta any strong input on not taking Trey Burke, Traveon Jackson, or Aaron White, Chane Bohannon. Lavert from Michigan. The list goes on and on. As much as I think Matta is small time like Tressel, we could do much worse. I'm afraid his mentality of playing upperclassmen and favorites-Along with being able to read his decisions just like a book is never going to get us to the promiseland. Thank God For Meyer. Ross was not ready the second half of the season as a Freshman. Right, I cannot believe he did not transfer. Not sitting this Craft down longer when he struggles is his MO. Just like playing the great William Buford for 40 minutes a game, even when he would start 1 of 8, and he did it quite often against good competition. I have never been so happy to see a player leave Ohio State more than Buford except maybe Steve Bellisari, and Richard McNutt. Anyway goobye and good riddins to a first class bunch of stiff assistants.