Condor
---
Member since 08 December 2013 | Blog
Helmet Stickers: 119 | Leaderboard
Recent Activity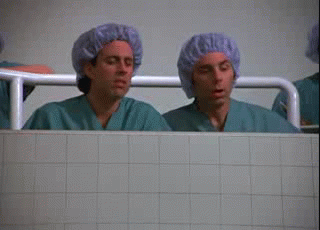 Here's to a quick recovery Braxton!
After this week this is all I can say...
Is it possible to get a decent hotel room for less than $100 anymore?
No, don't do that! I'm sure the NCAA would find it to be a violation.
I wish the kid the best of luck.
I'd love to see him flip to the good guys, but I'm not sure Urban will have any extra spots open on Signing Day the way this class is shaping up.
I don't think Urban would take anyone he didn't think had (or had the potential to have) 4+ star talent and character, regardless of what the rating services say.
Ohio U used to have Saturday final exams in the fall. In 93' I had a Spanish final exam scheduled for 12:00 PM on the day of The Game. I skipped it... (the exam that is)...
I have yet to forgive Coop for either the F or the heartbreak.
Mmm, betta than average...
I'm still fairly new here. Mike's a Michigan troll I assume?
I'm not social media savvy and its been a while since I was in school also. But I think the kids want to be watched by each other on social media while watching the game. That way you can look at each other's physique all the way across the stadium and not just across the row. If I were 20 again I could probably dig it.
"...in-state receiver Deric Phouthavong is a name to watch."
That's a name that even I couldn't miss...
Great update Birm. thanks.
I haven't heard anything about Van Jefferson in a while. Have I missed something?
Urban must have ice water in those veins. I'd be sweating bullets right now if I were him worrying that I'd lose all 3 - Hentges, Clark and Conrad.
I heard on the radio that the Ohio legislature included a provision in the Mid-Biennium Review Bill prohibiting college athletes in the state from unionizing. It was targeted directly at those Northwestern malcontents (sarcasm).
If unionizing becomes the rage in college athletics I wonder how much of a disadvantage OSU would be at on the recruiting trail because of that state law?
Look forward to seeing Brady play!
Anybody know if there's a way to see that game day experience video he referenced without being a big time recruit?
Men who LOVE college football are college football fans.
Men who LOVE pro football are pro football fans.
Men who LOVE both college and pro football with equal fervor are called divorced.
I agree. I don't know exactly what being a pro coach entails, but I would think that being at a high pressure place like OSU would be more difficult (time consuming at least) than being a pro coach.
I haven't thought about Art's on field exploits in a long time. His passing numbers for that era at OSU were awesome.
I know Spielman isn't HC material, but what about as a position coach? As a recruiter I bet parents would love him.
Chavis wouldn't be a "co-" anything. If he's in then Fickell is either demoted or out.
Of all the defensive coaches Vrabel is the one I most wanted to stay.
Until the B1G improves in nonconference and bowl play the Buck's schedule will never get national respects.
Best luck Coach V.
Sucks to see you go, but maybe you'll be back someday...?
To bad PSU couldn't be talked into hiring Bollman as their new head coach...
Also, great stuff as always. I'm fairly new to the site and very addicted. Your columns are among my favorite.