Condor
---
Member since 08 December 2013 | Blog
Helmet Stickers: 182 | Leaderboard
Recent Activity
It seemed like #5 was everywhere on D.
Any Boren news?
I agree. It's obvious to me that we spent the summer preparing for that wacky Navy scheme and VT spent the summer preparing for us. I think that having Navy the first game really hurt us and it was of course compounded by losing Brax.
Rock,
Any chance we'll ever get to see Birm eat his shoe?
Regardless of the affect it has on recruiting, I'll be rooting for Kentucky against both Georgia and Miss St. We need those teams to lose.
Can't tell you how much I look forward to this piece Birm!
Speaking of Hilliard, any updates on him after his Iowa visit?
There are still a lot of losses left among those top 14 teams ahead of the Bucks IMO.
By the end of the year we'll be able to beat any of those teams (and many of them right now). Now whether we get the chance will be another thing.
In regards to VTech, sure we lost, but with a very inexperienced QB and O line and to a team that obviously spent the offseason preparing for that specific game. Our last 2 losses last season and the overall quality of the B1G has a lot of voters biased against us. I don't know that any team has improved as much over the 1st 5 games as us.
Good to see our D Line get to the quarterback a bit more often in this one.
Think I saw Hoke glancing down at his Magic 8 Ball for help answering a few of his questions.
Awesome Ross! Heavy stuff. Now off to MGoBlog for a little comedy.
just to clarify: not that the concussion was funny, but the current ttun ineptitude in general.
I wouldn't even want Hoke to coach our flabby rear ends...
I have a vision of Mark Dantonio sitting hunched over a glass of milk at his kitchen table, tapping his fingertips together and smirking in the image of Mr. Burns and saying "perfect".
I've never criticized a high school kid on this website and hopefully never will have to again because Lord knows I was clueless in high school. But to take a visit to a school and accept their hospitality for a game and then to openly root for the opposing team during that visit? That shows a complete lack of class.
EDITED - thanks for the correction Birm. My apologies to Mr. Settle! I thought he was on a visit.
Seems like we spent the off season and fall camp getting ready for Navy. And VT spent it getting ready for us.
1) I'm an Urban fan and a Buckeye fan through and through.
2) this was a thorough and embarrassing loss, but I do expect this team to vastly improve over the year.
3) To those who've called for a return to Tressel ball, I remember Tress getting an Urban spankdown in one of the most depressing Buckeye debacles of my life.
4) I firmly believe Urban will eventually bring us a National Championship.
5) It won't be this year. When Urbz suggests its still possible it brings to mind a line from The Outlaw Josey Wales, "there's another old saying Senator, don't piss down my back and tell me it's raining."
Best wishes Mr. Lindsay!
Some good news would be nice for a change...
Tight end huh? Do you have any eligibility left?
An embarrassing loss. Even more so considering VT is maybe only slightly better than mediocre. What would a true top 10 team do to us?
An embarrassing day for the conference.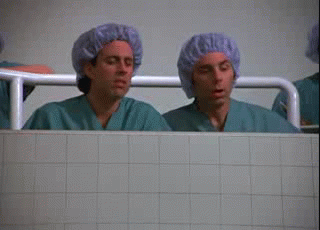 Here's to a quick recovery Braxton!
After this week this is all I can say...
Is it possible to get a decent hotel room for less than $100 anymore?
No, don't do that! I'm sure the NCAA would find it to be a violation.
I wish the kid the best of luck.
I'd love to see him flip to the good guys, but I'm not sure Urban will have any extra spots open on Signing Day the way this class is shaping up.
I don't think Urban would take anyone he didn't think had (or had the potential to have) 4+ star talent and character, regardless of what the rating services say.
Ohio U used to have Saturday final exams in the fall. In 93' I had a Spanish final exam scheduled for 12:00 PM on the day of The Game. I skipped it... (the exam that is)...
I have yet to forgive Coop for either the F or the heartbreak.
Mmm, betta than average...