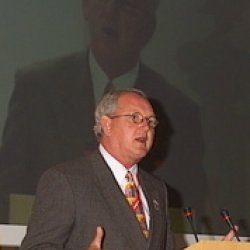 ColPhiTau
---
Atlanta, GA (via Marion, OH)
Member since 11 November 2013 | Blog
Helmet Stickers: 17 | Leaderboard
Ohio State '66; USAFR LtCol; IBM Retired; run a global non-profit; Phi Kappa Tau; been to 42 countries.
Favorites
SPORTS MOMENT: Any time Ohio State wins and _ichigan loses.
COLLEGE FOOTBALL PLAYER: Bo Rein
COLLEGE BASKETBALL PLAYER: John Havlicek
NFL TEAM: Browns
Recent Activity
God, I spit all over my screen with a laugh burst at THAT one. Hysterical....and true.
After $5M, who's counting? Seriously. Like they said on HOUSE OF CARDS, power trumps money, until one day you don't have power. Urban is from modest roots, galactic ego, but modest roots. He give back, not gives away, but gives back. He's provided for his family, rediscovered them actually. Good for him. He's in this for the long haul. He delegates well, but he never forgets. He sleeps better at night than those of you who throw rocks. For the vast majority of Buckeyes, the new generation, these ARE the good 'ol days right here right now. Nice 'problem' to have. Never forget, you COULDA had to go to Purdue. So shut up and live good.
I feel your pain. For 4 years, I worked for IBM in Detroit. Half the office were _ichigan alums, the other half MSU. They hated one another. I was the unifying force - they all hated me. Since 1983, I've lived in Atlanta. My 3 kids went to non-SEC colleges, one even graduated with honors from GaTech (who's headline whenever they play Georgia at home is GEORGIA GRAD GETS JOB). Listen, Ohio State is easy to hate. For the entire state of Ohio and especially Central Ohio, Ohio State is all they have. No pro teams, no real global identity, no tourism per se, no identity for sophistication (which is not true obviously). Ohio State is IT. It's in your blood when you're born. Your folks headed to a 'game' is one of your first memories. THEN you move South which is SOUTH (even though its growth was from those of us transferred here, many from Fortune 500's) and you, being from Ohio, have quite possibly the worst variant of Yankee in the land where the War of Northern Aggression is rumored to be approaching a counter attack and you have NO CHANCE. So do what I do. When someone comes back at you, unfriend them. It hurts them long term more than you know.......GO MY BELOVED BUCKS
I had a fraternity brother, Phi Tau, Class of '66, Jim Oates who was in the Navy and then played Center. He became an enormously successful executive.