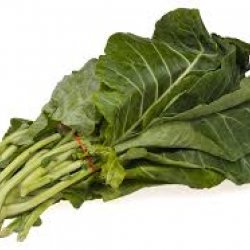 collards
---
Member since 11 October 2012 | Blog
Helmet Stickers: 253 | Leaderboard
Favorites
SPORTS MOMENT: going 5 for 5 in bb with 1 double and 4 hr's.
1976 & 90 world series
2002 NC by the Bucks
any win agaisnt tsun
COLLEGE FOOTBALL PLAYER: Pepper Johnson
COLLEGE BASKETBALL PLAYER: Perry Carter
NFL TEAM: Bengals
NBA TEAM: Celtics
MLB TEAM: Reds
Recent Activity
It seems that you have spent too much time at the Circus.
Drive in of course.
true but there are not that many african americans in baseball today.
2012 63.9% white7.2% black 26.9% hispanic 1.9% asian and most pitchers are white.
courtesy of http://sabr.org/bioproj/topic/baseball-demographics-1947-2012
Plus Ruth played in a dead ball era and the talent wasn't watered down by having double the teams.
Now simmer down youngsters. Thad is a darn good coach, but I don't think you remember one Fred Taylor. he won the National championship, finished second twice and mentored Bobby Knight. Bobby will tell you how great Fred was.
another reason why I love my directtv. I miss very few buckeye games and I never miss the beloved Bengals.
For one play, the greatest buckeye of all time was my former dentist Doug Adams. He leaped high on the goal line and stopped a leaping O.J. Simpson in the Rose Bowl and the good guys won the NC. Doug pushed him back.
It doesn't get any better
Jim Parker, Jim Stillwagon, Ike Kelly, Randy Gradishar, Chris speilman, Eddie george, Paul Warfield and Matt Snell
Les Horvath too
I'll bet he'll get more catches than Josh Gordon.
Coach did they they still needed to recruit a QB. I hope the message was well received.
He had way too many turnovers. He lost the ball several times. He scored, but he took a lot of shots. He even was upset with his game. I hope he comes out great guns tomorrow.
Russell didn't seem to have his best game last night. I hope he comes out strong tonight.
More importantly, I hopes he comes out strong next year.
Grant was but one of 7 men born in Ohio to become President (The first Harrison was born in Va. but lived in North Bend). He was also 1 of just 43 men born in the USA to become president. That is quite the feat and known in not just the US, but in all the world. While president, he defeated the first wave of the KKK and fought for civil rights. In 1859 Grant freed his only slave when he was flat broke and could have used the money. His civil rights views were more than political it seems. Grant also fought for the reversal of Indian Policy. He was against removal of the tribes and wars of extinction. He has them protected as wards of the state and thus educated them. As you can see, Grant was more than just a General. he was an early day civil rights hero in America. His actions are just now being seen and his reputation as a President has grown. Plus the park by his birthplace is a wonderful place for a picnic and to watch the Ohio River. I can also see him as a sideline to sideline lb captain of the Silver Bullets.
The Wright Brothers built the plane mostly in Ohio , but flew it in NC.
Meade was at Gettysburg but his refusal to finish Lee off there caused the war to go on almost 2 more years. Meade also failed in the fall of 1863 to bring the war to a close.Sherman just executed Grant's plan. Grant came in and fought unlike the previous Generals. He also won at Vicksburg which was almost as crucial as Gettysburg.
Uhm Grant brought victory in the Civil War. This is far greater than any other accomplishment. His end to the war saved a million or so soldiers killed or maimed and families torn apart. What could be better than saving lives.
I like it very much. i was feeling down for the next year.I just hope he fits in before conference games start. The bucks still have to get a big for the following years though. Overall, this will make bb season a bit easier to watch next year especially with Russell coming in.
Nitro - I also didn't mention that Paul Brown did IQ tests first and had full time assistants.
There would be no Don Shula without Brown as well.
Tmac - There is no way that a Cincinnati Enquirer poll would have Jim Tressel over Pete Rose.
I am just bitterly disappointed in this year's team. I see good Ohio kids playing elsewhere and it makes it worse. I guess I will get over it if next year's frosh pan out. As for now, I am a little disappointed in Thad and with the breakdown of each year's class. No juniors. I am trusting that Thad will have a secondary plan and have a tuff JC big ready to sign on. I just hope that there is one good one left or a fifth year transfer.
I am spoiled with the sucess of both the football and basketball teams. Until this year, we were Kings of the Big. I really liked that.
Jesse was a world known historical figure. I was a Royals fan so I just loved Jerry growing up. It is just like Tress vs. Pete Rose. I live in NJ and I asked two peers of mine who are both faculty at a college this question. They both could care little, if anything, about sports, but they both had heard of Rose and neither of themTress. Only at tOSU would Tress beat Rose. That would go for Luke beating Jesse.
I am really hating this poll as great native Buckeyes are getting slighted. Everyone of the people here are winners.
Archie had a great career, but Brown changed football forever and won as many NC's at tOSU as Tress did. I hope the younger voters will look up what Brown did. The game we see today is from Brown including the west coast offense which should be called the Cincy offense designed for ken Anderson.
Archie won 2 trophies, but Paul Brown was the most influential man ever in football. He recommended Lombardi to the Packers and Landry to the cowboys. Offseason workouts, playbooks,nose guards, t formation, film study, coaches calling every play through messenger guards and many other things. He put Massilon on the map, won a NC at tOSU and started 2 pro teams.
Paul Brown is modern day football.
We all would be toothless without Proctor (crest).
Hard to believe that we won't see Craft anymore. I am with the others and fear for next year's team unless there is some major talent development.
John Brown really wasn't an ohian. If he were, he would be at the top of the list for importance besides Grant.
Curtis LeMay - russia back down from him and not Kennedy during the Missle crisis. I don't think the younger folks remember him. His planning went a very long way in defeating Japan too.
Paul Brown invented modern day football and mentored Shula. He should be higher than a 3.
Branch Rickey was good too. Quite an owner.
Ohio sure has had some great folks.