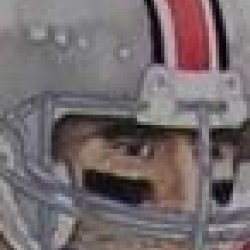 ColdBuckeye
---
Anchorage, Ak
Member since 06 September 2010 | Blog
Helmet Stickers: 112 | Leaderboard
Favorites
SPORTS MOMENT: Every college football Saturday.
COLLEGE FOOTBALL PLAYER: #36 1984-87
MLB TEAM: The Reds
Recent Activity
Just the cold facts. O-H!
Joe Buckeye!! Awesome addition!! Today is a good day for tOSU football program
He's the best HS QB that I've ever seen in person.
Simon Kenton was the man! Tecumseh too. O-H!
GOOD
8 AM here in Alaska; steak & eggs with some scarlet hot sauce.
Good! I'd be happy with 12 noon starts
I noticed that my subconscious pull to click on 11W has diminished.
What doesn't kill you makes you stronger (except for hepatitis). Bowl losses always sting but you can't win them all. I hope that Braxton's Buckeyes goes out with a huge bowl win next year to put a nice end to an AMAZING QB career.
Damn, it feels good to be a Buckeye
Yes, but one VERY important season.
It's irrelevant in context to the BCS point system.
Ditto! The key is to try and not pay attention to the ESPN ticker.
/Users/paul/Desktop/nerMichigan.jpg
They want my credit card number; no thanks!
Vipbox is working; thanks!
If you're ever in Anchorage, Alaska on game day, stop in the Peanut Farm. This is home base for our Alaska Buckeyes Club. It's also the birthplace of the duck fart.
Me? Besides the Buckeyes? Definitely has to be the Bobcats bouncing Louisville.
I live in the PAC-NW and have for these past 15 years but will always consider myself a Buckeye. I earned my undergrad from Ohio University, but still a Buckeye. When I run across other Buckeyes in Anchorage (The Peanut Farm hosts about 30 for each football game), it doesn't matter if they're from Chillicothe, Cincy, Youngstown or Mansfield - we're all Buckeyes. I love the city of Cincinnati and have since I was a kid idolizing the Big Red Machine. When I'm watching Reds home games on the tube, I notice almost as much Buckeye gear as I do Reds stuff. I actually remember having a conversation regarding this with Paul O'Neill back when he was playing for the Reds. He of course enjoyed this being from Columbus and a huge Buckeye fan. I also admire the awesome HS football that has come out of the SW part of the state with legends like Moeller and Elder. One of my favorite Buckeyes, Carlos Snow, went to CAPE. anyone who followed Ohio HS sports remembers CAPE. Not so much in Kentucky I would assume. I guess what I'm getting at is Cincinnati makes most Ohioans proud and adds to the legacy of our great state.
Braxton has the stiffest challenge. Only one quarterback makes first team.
I would've liked to have heard Gus for that last 15 seconds.