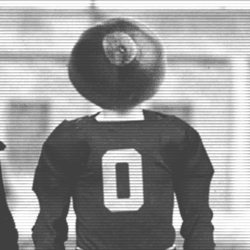 cminnich
---
Member since 25 June 2012 | Blog
Helmet Stickers: 33 | Leaderboard
Recent Activity
Always disappointed when Ohio State alters their uniforms, especially for THE GAME.
If Luke Fickell has the opportunity for a head coaching opportunity such as FAU, he should take it. FAU seems to be the type of job that would allow Fickell to learn and grow, like a MAC job, and he could use it as a springboard for a bigger and better opportunity.
Keep in mind, Coach Hayes started at Denison, went to Miami, then on to Ohio State. Coach Bruce went from Tampa to Iowa State to Ohio State. Coach Cooper from Tulsa to Arizona State to Ohio State. Coach Tressel from YSU to Ohio State. And Coach Meyer from BGSU to Utah to Florida to Ohio State.
It is very tempting to hold out for a perceived better job, but the traditional success route is to start at a smaller school, then move on to bigger things. If not FAU, a MAC job, such as Miami, which is open, would be good opportunities for a true first head coaching job for Luke Fickell.
Wow. As someone who lost his father to cancer three years ago, you nailed how college football helps to bridge and connect memories.
My father's last game with me at Ohio Stadium was the 2009 Wisconsin game. Dad was not feeling 100%, but we got ourselves up to C Deck to enjoy the game, a 31-13 OSU victory. My father was a BW graduate, like Coach Tressel. Prior to the game, I contacted Coach Tressel about my Dad's condition, and he sent my Dad a letter wishing him well, encouraging him to cheer loudly for the Buckeyes against Wisconsin. I had no idea that Dad would not be with me before the 2010 season began.
Thank you for your uplifting story on your friend Lynda, and I am glad you took Lynda's advice to "do it". We Buckeye fans are all better for that decision.
"I'd argue, quite frankly, that it is Bruce who should be recognized as the weakest link since Woody set a standard that will likely never be equaled. Not Cooper."
I respectfully disagree. I would argue that Earle Bruce, while not nearly the recruiter John Cooper was as Ohio State's head coach, was the superior coach, able to get the most out of the talent he had. Coach Cooper was able to stockpile talent, but unable to get the most out of it.
When you look back and remember the talent on the Ohio State teams in the mid to late 1990s, and how those teams would blow games to less-talented teams from TTUN, I am reminded of the phrase that a team takes on the personality of its coach. Coach Cooper is a great person, worthy of Ohio State Hall Of Fame induction, but 2-10-1 is still, and probably always will be, a painful reminder of Coach Cooper's Ohio State tenure.
And as far as Coach Bruce being the weakest link, I would also argue that two of Coach Bruce's proteges have been named Ohio State's head coach. Coach Tressel and Coach Meyer are devout Coach Bruce disciples. Both men have good relationships with Coach Cooper, but both men look (in Coach Tressel's case, "looked") first to Coach Bruce for advice coaching-wise.
Would Scott McVey make the list, a la Chad Hagan (injury waiver)? Great article, as usual.