ClintS307
---
Member since 24 May 2014 | Blog
Favorites
COLLEGE FOOTBALL PLAYER: Chris Spielman
COLLEGE BASKETBALL PLAYER: Michael Redd
NFL TEAM: Detroit Lions
NHL TEAM: Detroit Redwings
MLB TEAM: Detroit Tigers
Recent Activity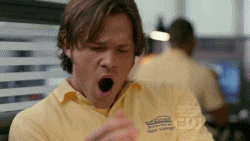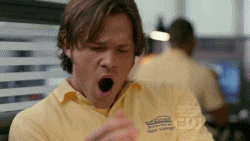 It's a dupe. I think there was thread called I miss Tom Herman or something that it was shown in.
I hate everything about the University of Michigan. It's all terrible. There was that one time though that they performed surgery on my Dad's eyes, and he's not blind now, so that was okay I guess...
You guys must like the taste of cardboard...
Don't blame the Michigan fans only.
Exactly. It's hard to make someone believe you don't care about them when there are four threads about Harbaugh and his shenanigans every week. #mixedsignals
Brown sugar cinnamon
Hands down the worst pop tart flavor ever.
...and increasingly harder to find.
Plug of course.
entire tin of Copenhagen
Long cut or snuff?
Theyre just phoning it in and collecting checks at this point.
They just announced a huge upgrade to their stadium and football facilities.
Nobody cares they were an original memeber of the B1G
Nobody except for Jim Delaney and the rest of the original members.
And basketball doesn't matter
To you maybe not, but in the state of Indiana it's kind of a big deal.
Agree with this recommendation. I'm on my second one (first was stolen), and when I originally started looking I was thinking Dell or HP, but saw pretty good reviews for Lenovo products.
I don't think any athlete in any sport will be able to come close to matching Wade Boggs drinking 107 beers in one day. His unconfirmed record of 64 on a cross country flight is pretty damn impressive too.
Please let this subject die. No good will come from rehashing it.
I thought firing Chad was bad enough, but this guy wants to hang him...
#hangchad
I'd say him and Keith Byars' pro stats would be pretty comparable. Robert Smith probably had more of an impact though, but I could be biased because as Lions' fan I watched him twice a year.
Of all the guys mentioned so far Eddie has had the best pro career without a doubt. That counts for something in my book.
There used to be one parking company that handled the lots for Nationwide Arena, the fairgrounds/Crew Stadium, and Germaine. It was called Standard Parking. Not sure if it's changed hands, but it was super convenient and very flexible.
It was a piss poor idea...