clint5507
Columbus (via Bowerston, Ohio)
Member since 24 June 2013 | Blog
Helmet Stickers: 137 | Leaderboard
Voting Record: 52 / 1
Favorites
SPORTS MOMENT: Catching the winning touchdown pass in flag football, in the shadow of the 'Shoe.

COLLEGE FOOTBALL PLAYER: Mike Doss
COLLEGE BASKETBALL PLAYER: Mark Titus
NFL TEAM: Pittsburgh Steelers
MLB TEAM: Pittsburgh Pirates
Recent Activity
Can we just get to the season already?
I didn't read the comments because, well people generally irritate me with their comments (except on 11w). I don't agree with the author's decision; unfortunately, I do not have kids so I cannot speak to that at all.
I was more captivated by the analysis afterwards. I'm 25 years old and I get the feeling that I'm right in the gray area between the parents who let their kids get bumps and bruises, and then the "helicopter" parents that hover over their kids 24/7. Fortunately, I was raised by the former group, and I'd like to think it's given me a tremendous advantage over many of my contemporaries.
That "son in the car" article is one of the best articles I have read in a long time. So much psychology about our current society. I would encourage you go back and read it if you skipped over it due to length.
Best of luck to the young gentleman.
Lol. It's like they didn't even make a half-hearted attempt with the Adidas, block T, and SEC logos.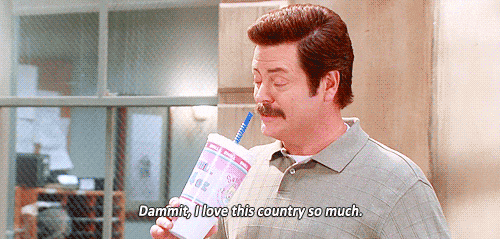 I can only assume that cup is full of Liber-tea. Bravo, Ramzy.
His tattoo artist should get some props as well, those coaches' portraits are incredible.
One of my best friends scheduled a wedding for September 6th this year. Which was great until, ya know, ESPN asked them to switch the week of the Va Tech game.
I'm going to have to apologize to the bride for having an ear piece in during all the pictures.
What was the last game you watched? Because I watched a 40-35 loss to Clemson in which we gave up over 550 total yards...
It is quite possible he has a pass and campusparc is ticketing him because he doesn't have it displayed or registered online exactly how they want. Maybe more info will come out and then we can judge him or them.
Regardless, I didn't think parking could get worse at Ohio State, but then they outsourced it and it did.
That Popovich vine is one of the best things I've watched this week. Pure gold!
What a way to spice up a boring day at the office!
As an eastern Ohio Buckeye/Steelers fan, it doesn't get much better than this. I hope RDS and Cam are the next wave of anchors for the Steel Curtain.
"When it happens, just paint over it and then they'll go someplace else. They'll find someplace else because they don't want to have their work covered up"
LOL. Brilliant investigative work there.
They don't make 'em like that any more. I can only imagine how incredible it would have been to have been in the stands that day.
Maurice Wells vs. an open running lane.
Ah who are we kidding, he wouldn't actually hit it, just hop around it and run towards the sidelines.
Don't forget the way he delayed his decision, bringing as much attention onto him as possible.
Agreed. But if that is his net loss with his included muscle gain, that is pretty impressive.
If I could plus one this, I would. Thank you, I got quite the laugh on a slow Friday morning. Long live the walrus, as long as it isn't in Columbus!