cinserious
---
Columbus, O. (via Cincinnati, O.)
Member since 14 May 2012 | Blog
Helmet Stickers: 9,680 | Leaderboard
Voting Record: 9726 / 249
Favorites
SPORTS MOMENT: The Reds sweeping the A's in the 1990 world series!
COLLEGE FOOTBALL PLAYER: Carlos Hyde
COLLEGE BASKETBALL PLAYER: Kenyon Martin
NFL TEAM: Bengals
NHL TEAM: Don't do hockey
NBA TEAM: NBA glory days are over!
MLB TEAM: Daaaa REDS!
SOCCER TEAM: USA Soccer
Recent Activity
right, that was a stretch, but he was an NFL receiver.
@ BAssdropper: DJ and several other 11-dubbers are going to beat your ass until you give 'The Wire' a full episode. Think of it as a gang initiation. You won't be disappointed. I realize 'The Wire' can take a while to get accustomed to, but if you are looking for a deep connection with character development, 'The Wire' is it for you. Be it the Cops or criminals.
With the wide variety and depth of character of so many people, I would say 'The Wire' is like a composition of classic novels by some of history's greatest writers like Edgar Allen Poe, Charles Dickens, etc. Only modern day, but with the same seedy elements And character flaws. This show really does unfold like a great classic book.
Great points Bass. But you must include 'The Wire' in your future synopses to maintain 11W street cred.
Like you said, movies now days bore me as well, I usually can't even make it halfway through them as they typically suck anymore.
Just like the music industry has been complete trash for 15 years (no offense Bass), the movie industry has gotten complacent as well. The T.V. writing, scripts, directing, and acting has been absolutely phenomenal though over that same 15 years. go figure.
T.V. is where its at right now.
Breaking Bad was 'Bad Ass'. Get it? Ba..Oh nevermind.
Latwaaaaaan Anderson.
Every time I see this puzzle, I shed a tear...
Oh, come on, FSU damn near accomplished that. We need to raise the bar to 30 straight blowouts. Given Urban Meyer and the Buckeye trajectory, that's really not out of the question. (aside from an occasional CFP game, of course).
OSU holds their own against any and all: (since 2000)
(no homer)
We got (in my best Alex Boone voice): [Jenkins, Ginn, Gonzalez, Holmes] are tier one; [Sanzenbacher, Robiskie, Hartline] are tier two.
I'd still give it to the Irish. All they have to do is recruit Cincinnati's GCL league to load up on TEs. (Particularly Cincinnati Elder).
Big props to Jake Hausmann form Moeller for making the 'right' choice tho!
I don't think Hall will be at Maryland after those tweets.
Oh, Hall will be at Maryland alright. When OSU visits and he goes HAM on that ass!
QBs, RBs, O-Line, WRs, D-line, DBs, LBs, etc. Our future is certainly bright.
By 2020, Ohio State will be widely known as 'All of the above-U'.
And I emphasize the ABOVE-U part.
I don't want to see ANY B1G East programs rapidly rise and be ultra successful, its already a crowded division. If I had to chose, from the East, it would be Indiana though (they are in the East right?) I think Kevin Wilson is a good addition to the B1G and they do have plenty of nearby resources in recruiting. If only he can land a top notch up and coming DC, they could be a force on the national scene.
Overall, I would like to see Nebraska and Mike Riley really step it up and take control of the West and become a perennial top-15 team.
I still have a lot of ill will towards Purdue and Wisconsin to ever want to see them as a national contender. Purdue and IU won't ever be national caliber programs so my dog is Nebraska.
Upvote for the Grippo's.
I just hope you realize that Bruce is worth an average prospect and an average bag of Grippos. If we get the 'full flavored' bag of Grippo's, we lucked out!
For the last couple years , MLB teams have figured out Jay 'Superman' Bruce's cryptonite: employ the 'shift'.
Much less batting but Bruce (aka Superman wannabe) does have a good base stealing game. Of course you have to get on base to steal one...
TCU is beneath us and them missing the CFB Playoffs would prove that. Us stomping them would do little to gratify my sick, twisted soul. I'll take the 'Bama rematch and the USC game consecutively in the Playoff.
As for revenge, Clemson would do, Florida would do as well, but Alabama needs to be buried with a nail in the coffin first and foremost. Everything else is gravy. We do have some paybacks to give USC but they don't seem to mean shit anymore without (sneaky) Pete Carroll. And that West coast isn't in our recruiting footprint so I don't really have a hardon for them.
Maybe once the season starts and things start shaking up, I'll feel different.
The art of molding a Buckeye recruit into the finest College Football player (and citizen) he can be...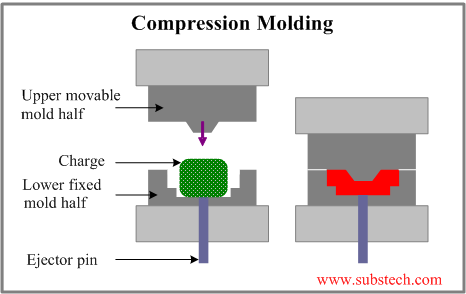 Key:
Upper movable mold half = Urban Meyer, Micky Marotti, Sarah Wick, (insert) position coach.
Charge = 3,4,or 5 star Buckeye recruit from a solid background.
Lower fixed mold half = The Ohio State University, it's faculty, and 1st class supporting staff members.
Once the charge (#Teen) is properly molded and prepared for life as an upstanding young man/ champion footballer/ citizen, the ejector pin promptly sends him to his next phase in life with a degree from OSU and/ or an NFL contract.
"Are you sick mister?"
"Yes I am sick. I'm very sick."
I'll never forget when Beanie went to the sidelines after a long TD run against Michigan and talked to Pittman. The freshman Beanie simply told Pittman "Go get you one too." Not long after, Pittman got him a TD.
I really want a name like 'Nigel Warrior' on the Silver Bullets defense in the 2016 class to go along with 'Tuf Borland'.
Shock and awe baby! Shock and awe.
No. Trees don't play football. They don't kickbox either.
As for Hill, he's a bit of a squirl
Hill will be straightened out once the Buckeye staff schools him on our recent history of producing beasty Rbs, backup RBs, H-backs, slot receivers, etc. He should feel VERY comfortable with his commitment. It's all about the 'pair and a spare'. And by no means has the order of that pair been established yet. Hell, on purely a 2016 class basis, DeMario McCall wouldn't necessarily be the 'spare' either. If he doesn't get split out wide or as an h-back, McCall could very well be the change of pace back.
There's a very serviceable spot for all three backs in Urban's Ohio State offense. AS RUNNING BACKS!
"A few years ago"
Ha! Time's flying faster than that brother.
Kareem also looks like a grown ass man beyond his years securing the rock AND the schollies!