cinserious
---
Columbus, O. (via Cincinnati, O.)
Member since 14 May 2012 | Blog
Favorites
SPORTS MOMENT: The Reds sweeping the A's in the 1990 world series!
COLLEGE FOOTBALL PLAYER: Carlos Hyde
COLLEGE BASKETBALL PLAYER: Kenyon Martin
NFL TEAM: Bengals
NHL TEAM: Don't do hockey
NBA TEAM: NBA glory days are over!
MLB TEAM: Daaaa REDS!
SOCCER TEAM: USA Soccer
Recent Activity
My garage only has ratchets...and their not even dependable, always broke!
I'm super-stoked seeing Dwayne Haskins get that very special QB #7. A sign of great things to come for that young man. As stacked as our qbs are for the forseeable future, I have a feeling heel be 'the one'.
Its really good and a 'throwback' to the '80's Definitely has some Stephen King like elements to it.
That's true from an OSU fan's perspective but obviously Herman is looking out for Herman's best interests. Why sell yourself short for Baylor (and their problems) when you can continue the success of Houston for another year or two while holding out for a big fish like Texas, Texas A&M, or such. Art Briles did a great job of raising Baylor to the levels its at now but without him they go back to being mediocre.
In all likelihood, it won't be ANY team in Texas when its all said and done. He will probably take a huge contract at a big time institution somewhere else in the country as he rises up another rung in the ladder because any Texas jobs will probably not be available for a few years. CFB is funny like that, you think a coach here or a coach there is on the hot seat and then they vanquish thier rivals and win 11 games. Job saved! New contract.
As for Urban Meyer, we don't need to worry about him retiring any time soon and we don't need to worry about who will be replacing him.

The way I look at it ( and I may be wrong) but its possible McQueary is looking to add a few more names to the assistant list in order to spread some of his massive culpability. Now that Schiano is a big name and is involved with a big-time program, he would be a likely target to that end.
In reality when dealing with a high profile figure at an institution that has a long reach in the community it serves and has great influence in the state monetarily, you just cant trust the university 'wannabe' cops and likely not even local law enforcement. In hindsight there is only one outlet you can fully trust to not ever let disgusting and disturbing actions like this get swept under the rug......THE NEWS MEDIA, weather it be local or national, will take that investigation and run with it. Not the bullshit campus police, not local law enforcement, not even local prosecutors. THE NEWS will get the job done. And if you personally witnessed such an atrocity, there is no guilt about an innocent being raked over the coals with rumors, etc. Next thing you know, other witnesses are coming forward and even victims. I pray a situation like this never happens again but if it does, that is the path to take.
The face I made when I heard this unusual news...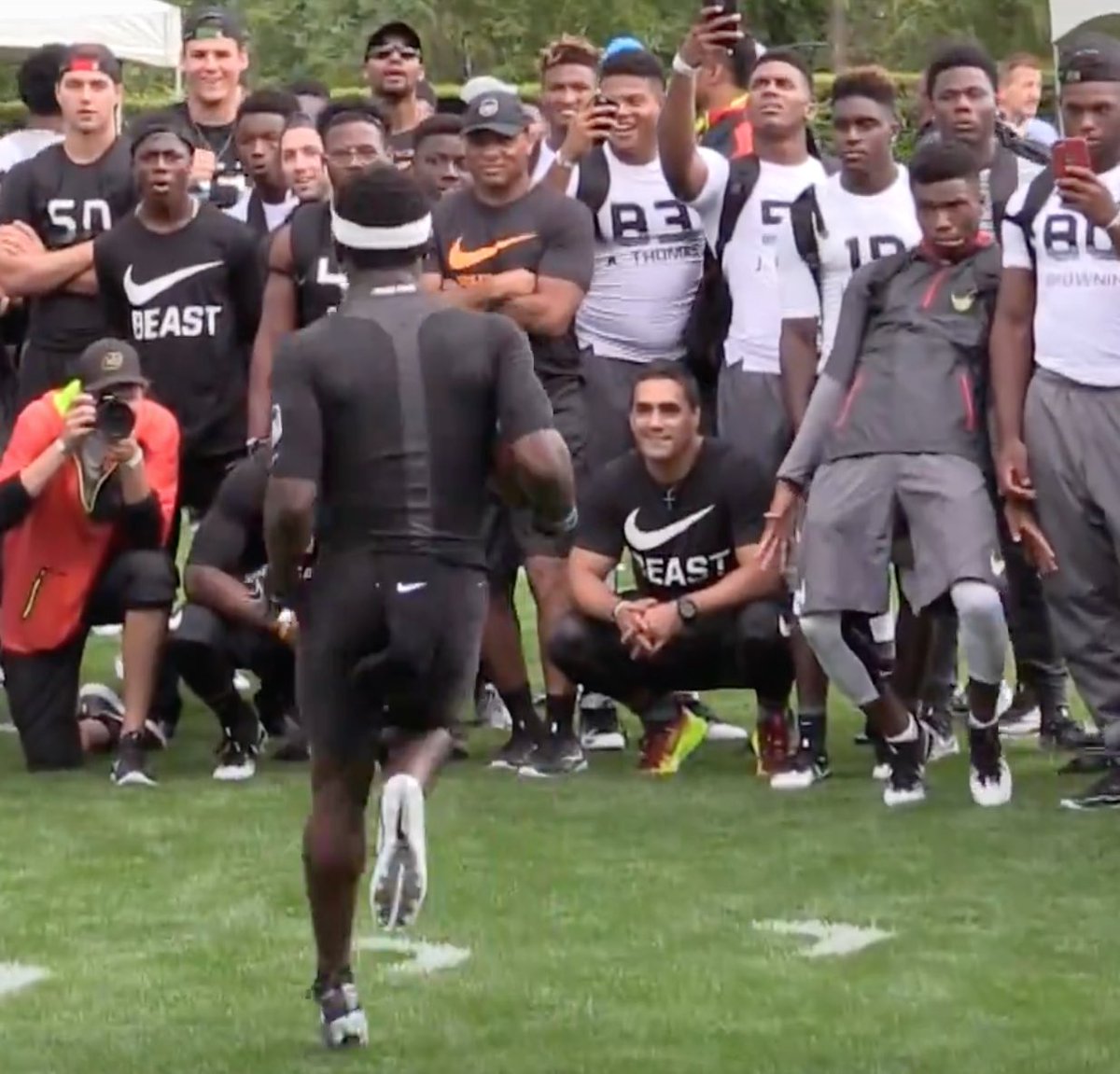 'Toenail' Carter. Sounds like a Dick Tracy villain
It does make me worried about Akers' thoughts now as its likely between OSU, Ole Miss, and UGA. But then again, why worry when we have J.K. Dobbins in the fold?
Grimes and Okudah pretty much yes. Lindsey we are maybe in the driver's seat for too.
Real good calls on that Norcal. The Worcester is a must try for sure. I'm a Tobasco fiend so you know I been loading it up with that but now that I think about it, There's a real good chance they used a load of Frank's Redhot in their sauce. Thanks for the tips!
Im guessing what Duron did is somehow Urban's fault.
"All your recruits are belong to us"
I hope this guy wins
Yep. Iv'e tried many times and the best came up with so far was one where I actually used a malt vinegar instead of the white vinegar or apple cider vinegar. The malt vinegar gave me that extra 'oomph' I was missing so I have that to keep running with.
This class has the potential to have the dopest haul of DBs ever assembled on one team:
Shaun Wade
Lamont Wade
Darnay Holmes
Jeffery Okudah
Marcus Williamson
Bendon White
Isaiah Pryor
Amir Reip
We couldn't take all of them of course but adding a couple to the ones already committed and it will be a DB class for the ages!
Oh, it already does 'fly'. It's an SEC steak after all.
I was disappointed to see Georgia is producing twice the talent of Ohio now. I always thought we were nack and neck with them. I dont get it.
Are you sure Dixon's arms didnt make it through your screen?
Maybe not the best choice of words there Meek