cinserious
---
Columbus, O. (via Cincinnati, O.)
Member since 14 May 2012 | Blog
Favorites
SPORTS MOMENT: The Reds sweeping the A's in the 1990 world series!
COLLEGE FOOTBALL PLAYER: Carlos Hyde
COLLEGE BASKETBALL PLAYER: Kenyon Martin
NFL TEAM: Bengals
NHL TEAM: Don't do hockey
NBA TEAM: NBA glory days are over!
MLB TEAM: Daaaa REDS!
SOCCER TEAM: USA Soccer
Recent Activity
Sounds about right. Mugsy's is a little more forgiving of such behavior lol
Im a little worried aboit this upcoming game only because our players and coaches left it all out on the field against Wisconsin. I hope the arent mentally and physically drained and have enough left in the tank for yet another tough, physical night game. Good thing is Franklin is a sucks strategist and struggles to make adjustments.
"To me, the local man, my watch says the national title game is on Nov. 26th at high noon." Wow. This might actually come true as a #1 vs #2 matchup just like in 2005 before the SEC's dominance of the sport. All it takes is an Alabama loss on Saturday to Texas A&M.
Count me in as a quazi-BandWagoneer as well.
Add another one to the list of powerful schools looking to increase Tom Herman's next salary by 15 to 35% each time a vacancy opens up.
The 'Dread-Nots'
Nice fellas everywhere might take offense to that.
I like the 'Sidewinders'
I like the analogy of Samuel being the queen piece on a chess board but what would that make J.T.? He cant be the king because the king cant be taken off the board (technically J.T. can). Barrett would be the queen as he can move any which way he wants with deadly precision. Maybe Samuel is a knight, a deadly assasin who can move in unconventional ways and potentially strike multiple locations at once.
There's no way in hell you can possibly think this was Fickell's Folly. Sam Bruce is a wide reciever. Now if Bruce had been a LB, I can understand blaming Fick.
The good people of California couldn't understand Orgergon's dialect. He was a cajun catfish out of water there. LSU is just right for him and I would love to see him beat Alabama And keep that job.
Don't forget about the 'Ole Missus!
I sure would like to have Bubba roaming the backfield too though. Wish we could have him, okudah, And wade!
Malcolm was blessed with the opportunity OSU gave him and now he's doing his part to give others a chance in life too. Great heart Jenkins has.
I learned that Brent Venables sucked the defensive MOJO out of Oklahoma and infused it into Clemson over the past ten years!
Louisville would have to have a blowout on the road. Ain't happening.
9. How is Jennifer Garner so hot for a 44 year old?
10. Ben Afflek sucks even more for being married to her. (I hate him)
Not necessarily a bad thing Dill. With the Big-10 on the upswing in the national media's eyes, it gives our conference a tough identity. I just hope our high-powered offense can expose it and the OOC guys cant!
Boulware or something with a 'B'
Louisville or Clemson cheerleaders?
I'm Louisville
Quick vote:
L-Ville cheerleaders or Clemson's? I go Louisville all the way!
At least those hicks are smart enough to keep Watson off the hill!
Please let us destroy them on the way to the Championship against Bama!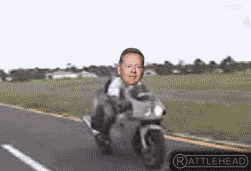 Out-smarted 'em in the loss.