chitown buckeye
Chicago, Il (via Napoleon, Ohio)
Member since 13 October 2011 | Blog
Helmet Stickers: 4,028 | Leaderboard
Voting Record: 2497 / 99
Favorites
COLLEGE FOOTBALL PLAYER: Mike Doss
COLLEGE BASKETBALL PLAYER: Michael Redd
NFL TEAM: Colts
NHL TEAM: No one likes Hockey
NBA TEAM: Chicago Bulls
MLB TEAM: Chicago Cubs
SOCCER TEAM: N/A
Recent Activity
I thought same...
Urban better get his springs checked on that diving board after those guys used it.
Don't turn your back on them...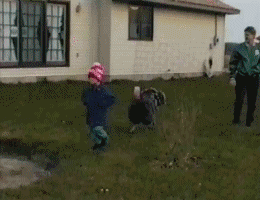 I know it was stated yesterday by a few but worth mentioning again, I am very proud that Urban did suspend these guys for the violation of rules. Its a ballsy move with the expectations for this team and the opponent they are up against. I think the move shows exactly where Meyers head is at and how much maturity he is showing over the years. As a younger coach he may have made a different decision but he seems very at peace over all and his "next man up" mantra is in effect.
The only thing yesterday did was have Vegas tighten the spread against VT. Put the house on the Buckeyes to cover! Tell them Chitown sent ya!
Yeah, I think Shelly had retweeted it last night. That is what the caption read which makes the picture even better.
The first time Ive seen this thread! Upvotes to BlockO and everyone else that stayed positive!
Couldn't agree more with you about Meyer. I think that's one of the reasons I took the games so hard was because I was not a huge fan of Tress. I use to get so frustrated that he drove a Ferrari like a minivan and due to Tresselball things were made much harder than it had to be. Meyer has an explosive offense that is fun to watch. He takes chances going for it on 4th down, wants to score Touchdowns and win or lose I can appreciate and enjoy that much more.
As I've grown older over the years (37), I've come to sit back and enjoy the games more. I was at the debacle in the desert and it was crushing to me. I left the game mid way thru the fourth quarter. (yeah, I was that guy) I remember taking it so personally. However, now I realize life is much more enjoyable sitting back and gong for the ride. This season is going to be fun, don't let yourself get pulled into that white knuckle hold and holding of your breath. Sit back, breath, smile and realize win or lose, you're getting to watch one of the greatest teams to be put together wearing the scarlett and gray.
Well played this morning!
Yeah you will definitely see him in the Wildcat package that jalin was running last year.
How Many neutral votes does it take to get into the PL?
Obligatory: It will help with recruiting...
Why backflip over the motorcycle? You had plenty of time to set up the back flip you could have just moved to the side.
We would of had we may a couple of catches. Not to name names but we had a few drops that should have been caught, one for a TD. If those catches would have been made they would have changed that game completely.
Cardale is in! She's blushing, no question she likes him!
I'll start by saying that I am glad he is back and cant wait to see him sling it but I must ask why couldn't he had said what he just did 6 months ago? To say it feels good to get it off his chest, was someone telling him not to speak? Just seems like he could have said what he has been speaking the past two weeks and saved everyone the drama. I'm not upset just confused.
Yep, my first and only Jersey. I wore it every weekend for about a decade. During Pryors run at OSU many would tell me "nice Pryor jersey" I would correct them and let them know it was a "Mike Doss jersey." A few years back I was lucky enough to get a signature on it from Doss and it has since been retired from my game day uniform.
Comment of the month nominee, Stu!