chitown buckeye
Chicago, Il (via Napoleon, Ohio)
Member since 13 October 2011 | Blog
Favorites
COLLEGE FOOTBALL PLAYER: Mike Doss
COLLEGE BASKETBALL PLAYER: Michael Redd
NFL TEAM: Colts
NHL TEAM: No one likes Hockey
NBA TEAM: Chicago Bulls
MLB TEAM: Chicago Cubs
SOCCER TEAM: N/A
Recent Activity
Agree Harbaugh is crazy but crazy doesn't make you good in a fight. Harbaugh strikes me as a guy who in a fight would "just go crazy" throwing haymakers and basing all his aggression on emotion and adrenaline. If properly trained (not saying Meyer is) those are the easiest people in the world to win a fight against. im putting my money on the guy that can stay cool, calm and collected when faced with adversity. Once Meyer "weathered the storm" Harbaugh would be all his.
I always thought it was merchandising??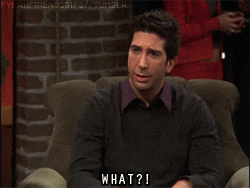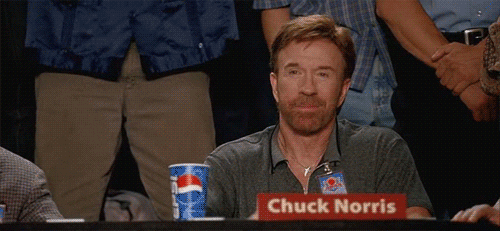 OSU National Championship. Easy Question! Also, side note, I hope this is a jinxed thread! ;)
Great write up, Buckeye85! I couldnt have put it any better. These issues we are having our 75% minimum coaching. Yes, players have to execute but our coaches should be putting them in spots to have any easy execution. They don't, plain and simple. We are the slowest "up tempo" team you'll ever see. Getting the play in with 5 seconds left on the clock gives JT zero time to read the defense and identify blitzes, hot reads or coverage that dictates where he should go with the ball. The Offense hustles to line, the defense "shows its hand", we look to the sideline so the coaches can get us into the "best play" then with 5 sec left JT has no ability to read anything or account for blitzes, etc and we have to quickly try to execute that play. The coaches arent taking advantage of a veteran QB in JT. Let him read the defense, let him make calls at the line, let him get us out of a bad play, etc... It seems like we treat JT like a true freshman making his first start! Give him some responsibility and trust his decision making, I think it would help the offense move much smoother and get it in rhythm.
Lets see what these young guys are made of this week in Norman. Really excited for this game. Going to learn alot about this team in 5 days!
I feel like a freshman that hasnt lost his black stripe for not clicking on this story sooner! Thread is pure gold, I should have known!
I think they all assessed themselves very fairly. Reviewing yourself can be a very difficult thing to do. You typically dont want to put on paper the mistakes or areas you can improve upon, even though deep down you know your best effort may not have been given. I think they hit on exactly where there needs to be improvement and look forward to seeing these coaches reach their goals. If they reach their goals, no doubt the players and fans will have a quality season.
Is someone committing today?
Hes clearly up on that ball in the oval most likely eyeing some red heads to take to an Aerosmith concert. Didnt think he went to college?
I was at that game. If memory serves me, Wiley had like 4 TD's on 5 touches or something like that. Him and Boston were ready to play early! Would love to see a few of these young guys be as ready as those two were.
That is an awesome response to me being a moron! Can we at least argue the biggest criers in the NBA today??
Well, played, DJ. Its early and I havent had my coffee yet. Wow, how did I miss that!?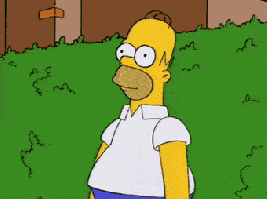 Alright, DJ, you're going to suck me in. Jordan didn't cry a third of what today's NBA players do (LBJ included). Its like todays players are trained to throw their arms up every time they hear a whistle. Certainly there has to be a bigger crier in todays game??
Dont children of employees of the university go to school for free? If so, OSU wouldnt have to use a scholly for him. Not sure if that is still a thing though, I believe it was back in the day.
The last time we saw Tresselball in the Meyer era I think MSU's kicker was running acrossed the field having kicked a game winner?
I really don't like Tressel and was happy to see him leave. Wish it didnt cost us a what it did but I was ready to move on from Tresselball. Also, anyone who thinks he was really just "protecting his players" when lying to the NCAA is looking at it with Scarlet glasses.
Absolutely despised Meyer at Florida until I listened to him do commentary for ESPN after he retired then wanted him at OSU so badly!
Hate College Gameday as well. It use to be a staple to watch but now as I've grown older I 1) dont have the time and 2) see it as just one more terrible "opinion show"
I love the alternate uniforms but hated the all black ones.
Wasnt Tai Streets studying General for like a Decade at Michigan?