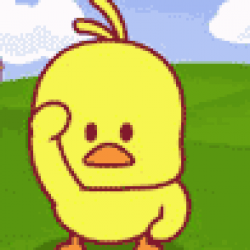 chili96
---
from Columbus
Member since 29 January 2014 | Blog
Helmet Stickers: 110 | Leaderboard
Favorites
SPORTS MOMENT: 2002 National Championship game when Ohio State defeats Miami
COLLEGE FOOTBALL PLAYER: Craig Krenzel
COLLEGE BASKETBALL PLAYER: Greg Oden
NHL TEAM: Columbus Chill
NBA TEAM: Greg Oden's Miami Heat
MLB TEAM: Cincinnati Reds
SOCCER TEAM: Columbus Crew
Recent Activity
sounds like we're getting a new 7-footer
Does anyone know who replaced coach Johnson at PSU? Will be interesting to see how their D line plays.
I'm cautiously optimistic for next season. I'm hoping the young players will seize the opportunity be great.
I think most hope for the NBA but are OK with getting payed to play in Europe. I think this is especially the case with those that leave early and hire an agent, otherwise if they had an NBA or bust mentality, they wouldn't hire an agent and would go back to school for another year. If some people are out there saying you could go in the first round or late second round, then I'm not sure they would regret their decision. LQR doesn't strike me as someone who loves being in school (pure speculation on my part).
This off-season is the first one in recent memory when I feel like we don't have a proven scorer waiting in the wings. When ET left, DT was coming up. When DT left, LQR was ready to take over. Now LQR is leaving and it's not clear who will fill the void.
Excited to see how good this D-line will be this fall.
Great summary of the season. The fact that we won 20 something games this season is kind of surprising considering our deficiencies.
Great stuff, but way over my head.
It feels like forever since we had a good bowl win. :(
Love brax, but I give TP the slight edge. TP has won more conference championships and bowl games, even if he sells the awards after the game. Although in brax's defense, the fallout from TP is probably one of the big reasons we didn't get to stomp all over notre dame and win another National championship.
I always enjoyed seeing him hit those 3s. Every time he took a shot I felt pretty good that it would go in. I didn't have the same feeling with LSJ or Scott. When they launched it I would cringe.
The way is paved for Troy Smith's return.
Love Brax, but if I had to choose between Brax & Troy to lead an NFL team I would give the edge to Troy.
I get smarter every time I read Ross's posts.
As this season comes to a close, will next years Basketbucks be better, worse or about the same?
I am a little worried because of the apparent lack of leadership. Who's going to step up and be a leader for a team that will welcome a lot of young talent? My initial guess is Shannon Scott, but I would really like to see LQR take a big leap in this department (for his sake).
Will these young guys respect the older guys who can't put the ball in the basket?
Diebler was a certified gym rat from the stories I've read about him. He was always in the gym putting up shots at all hours of the night and would get teammates to do the same. I don't know if there's anyone on this team that is like that. Let's face it 3-time academic all americans are not in the gym past midnight working on their shot. I don't know what med school Craft wants to attend, but if it's not OSU, then he's probably studying for the MCAT, not to mention the fact that he's engaged.
I know there are challenges to being a student athlete, but the really elite guys are always working on their game. We were really fortunate to have some of these guys like Evan Turner and Diebler. Didn't ET dribble around campus w/his left hand the off-season before he started playing PG?
I don't know what the issue is with this team, maybe they are working really hard behind the scenes, but it doesn't show offensively. Maybe it's unfair to compare them to those other guys, but maybe it's not coaching as much as it is attitude and work ethic. When you put in the hard work, you get confidence in your shot.
I voted for Eddie too. I love the Buckeye shorts on the outside of his jeans. I wonder if it's a tradition to watch every game with them on.
I miss all those guys from that team. Buford, Lighty, Sullinger... :(
Gibson has ridiculous speed and he was able to find the receiver in the back of the end-zone a couple times while he was scrambling. Seems like he's throwing off his back foot during scrambles. I don't know if this is an issue or not. He gets yardage in BIG chunks with his feet. Birm is right when he says that Gibson is a perfect fit for our offense.
When Sam Thompson is on, he's really fun to watch. He also adds another dimension to the offense when he's in the game with his athleticism and his ability to destroy the rim.
I'd be curious to see how many SEC DBs actually ran the 40 vs waiting for their pro-days. But it does show that the SEC does not have a monopoly on speed. ESPN take note.
I think that this was Sam's best game of the season (from what I can remember). If he could improve his handles and get comfortable dribbling, maybe develop a crossover, he would be nearly unstoppable. He's steadily improving and juices up the crowd when he throws it down.
I think Lacy's performance last year, will definitely help Hyde to get picked in the first round. Teams that like Hyde will all be thinking "we better take this kid soon because he's not going to be there in the next round"
Brax has gotten better every year. Hopefully, he will continue to do so this coming year and we'll be able to make use of the talent we have at WR.