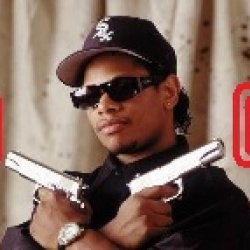 Chief B1G Dump
---
CBus (via Ohio Stadium)
Member since 20 January 2013 | Blog
Helmet Stickers: 8,307 | Leaderboard
So I wish I could play little league now, I'd kick some major ass!
Favorites
SPORTS MOMENT: Freshman year I went 79-2 in butt darts!
NFL TEAM: LA Rams
NHL TEAM: Hartford Wailers
NBA TEAM: Washington Generals
MLB TEAM: Montreal Expos
SOCCER TEAM: NY Cosmos
Recent Activity
Please stop.
What is the obsession with 9Route? He/it was never that funny or amusing. I never have not will I understand the hubbub about the dude.
That's suuuucks. Hopefully he has a speedy recovery and his knee ligaments are back stronger than ever!
EDIT: Dang, my bad. I see Woodshed posted nearly the same comment as I did, a couple posts above. +1 for thinking alike.
Ramsey may not be skrong but we skrong den, Woodshed...
The challenge is to either dump ice water on yourself or donate to ALS causes. So far, all I have seen are ice water dumps...therefore, nobody is donating to the cause? I see these videos all over the internet so I at least the awareness portion is a success.
Hopefully they are garnering some donations but so far I have only seen people take the ice bucket side.
Charles Barkley won the battle for Right Guard...
A little early 90s humor for y'all.
Did not read article. Scanned for pictures of Kiffins wife. Spoiler alert, there are none.
Therefore, article did not list the only logical reason to hire Lane Kiffin.
Two peas in a pod. Rebels. Outlaws.
Poets and masters of prose...and so forth.
Jason Day gets a nod. Through he's an Aussie, he married a lady from CBus and resides here in the offseason. Big Ups JDay.
Cool story. Michigan football teams still look like clowns and not coincidentally have been playing like clowns the entire Adidas era.
You may have a nice Adidas contract but the revenue and licensing you're losing out on by terrible looking gear end up a net loss (OSU does not partake in Collegiate Licensing junk). As respectable as the financial section in the Portland Business Journal is, all you Michigan fans know that Adidas has destroyed your uniforms.
Once again, happy to be on team Nike.
Dear Andy Gieger and Gene Smith,
Thank you for keeping THE Ohio State University athletic teams and apparel contracted with Nike.
Your Pal,
Chief Big Dump
Enjoy your SUN and blue panini sandwich uniformzzz.
We will all be laughing at you.