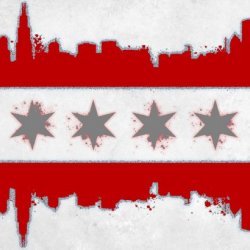 ChicagoBuckeyeFan
---
Chicago, IL (via Athens, OH)
Member since 03 July 2013 | Blog
Helmet Stickers: 317 | Leaderboard
Favorites
SPORTS MOMENT: '02 Championship
COLLEGE FOOTBALL PLAYER: Troy Smith
COLLEGE BASKETBALL PLAYER: Gary Trent
NFL TEAM: Chicago Bears
NHL TEAM: Chicago Blackhawks
NBA TEAM: Chicago Bulls
MLB TEAM: Meh
SOCCER TEAM: Nope
Recent Activity
Best throw of his career.
Southeastern Ohio is getting the love! OU... I mean Ohio U., whatever they say now.
You didn't like the 6 inch-shovel "forward pass"?
Johnny had me rolling on the floor, until that aneurysm-fueled prediction. Not sure I can listen to the rest of this week's Dubcast. Ah, who am I kidding. The Dubcast is pure gold.
Love the bitch-slap comment on Ferentz at the end. Just made my day.
Let's play LSU/Bama/Auburn in Chicago in November. That'd be perfect!
ah. you are correct, sir.
As happy as we all are, I'm sure Birm is happier he won't be feasting on his shoe come National Signing Day.
- At my first and only game at the Shoe, I rooted AGAINST tOSU. They were playing Ohio U, I was 16, I'm from Athens, give me a break.
- I was at the disaster meltdown at Nebraska in 2011 with my gf (now wife) who is an UNL grad. I talked shit the entire first half and am convinced I jinxed our guys. I didn't talk to my wife the entire ride back from Lincoln to Omaha because I was so pissed.
- I never watch the BasketBucks and don't understand the communal man-crush on Aaron Craft.
- It would take a natural disaster for me to leave Chicago for an Ohio city (Cinci/Clvd/Cbus).
- I never click on DJ's "Those WMDs" at the end of Skull Sessions... Sorry, DJ, I love everything else.
Wow that feels better!
Selfishly, I'd love it if the game was in Chicago. But Soldier Field is a nightmare in December. Indy is the right call (and the city is dirt cheap to stay/eat/play as opposed to Chicago).
Work your magic, Smooth Sensation! Stoked he gets a chance!
Totally agree. Nice to see he can still get out of a jam with his feet (the escape at 0:50 is pretty sweet).
It sounds like he doesn't have the diva complex that can accompany some high rated QBs. It'd be nice not to live through those headaches. I'd be happy having a competent pocket passer (who can still move) who can get the ball to the ridiculous speed we now have on the perimeter.
Every time I hear his name, I live the nightmare of that Nebraska game all over again. *shutter.
I remember watching Boals back in the 90s at the Convo. He was always the emotional and "sparkplug" leader of the team. This is an obvious choice, and he may even stick around for more than three years!
Decker is a lock, amirite? Also, what about Heuerman?.
Looking at his bullet points of success at tOSU still is shocking. Man we had it good, Tress owned the B1G in the 2000s.
"Luke Fickell will have the final say on defensive play-calling."
Hurray! Rush three with soft coverage on 3rd and long... sigh.
We must hire Heacock.
"Make him an offer he can't refuse"
Just used the link to buy 180s with built in headphones. That way I can support 11W with an item, which I use to listen to 11W Dubcast...circle of life.
Are we pretty positive Raekwon McMillan is ending up a Buckeye? His Crystal Ball is looking favorable!