ChicagoBuckeye10
---
Chicago, IL (via Ottawa-Montreal-Cleveland-Louisville)
Member since 22 April 2014 | Blog
Favorites
SPORTS MOMENT: Canada over USA in Salt Lake City 2002
COLLEGE FOOTBALL PLAYER: Anthony Gonzalez
COLLEGE BASKETBALL PLAYER: Kevin Durant
NFL TEAM: Cleveland Browns
NHL TEAM: Chicago Blackhawks
NBA TEAM: Cleveland Cavaliers
MLB TEAM: Cleveland Indians
SOCCER TEAM: Cleveland St. Ignatius
Recent Activity
Maybe my tone came off as aggressive or cynical. I was just saying this isn't a big deal (thus read the fine print), and hoping the kid is okay. My bad.
Alright before everyone goes apeshit here -
1. Read the fine print, and breathe.
2. Prayers to the young student that was injured.
Bingo. Otherwise why would DJ (and others) mention the fact that we too could lose to Wisconsin and control our destiny? We follow the same logic Dantonio does.
I just feel bad for the kid. Best choice of showing loyalty? No, but a passionate one nonetheless.
Polls mean so little right now.
Not a problem, but a real challenge I imagine. Especially for a young team. Our boys will arrive in Columbus during back-to-back Sunday morning sunrises after traveling to Madison and Happy Valley.
That's sad, to whomever it happens. Speedy recovery.
I don't know. Wish I knew who he was, though. I don't want to break bread with him at Dubgate. Here's an article talking about a young guy's progress being put on unfortunate hold.. and this guy's just trying to cement his argument. No thanks.
I would like to endorse a new policy:
Expect a good matchup between Wisky and Sparty?
Here's to the 2016 Buckeyes aging like a good ol' barrel of Pappy.
The only line that beats that one: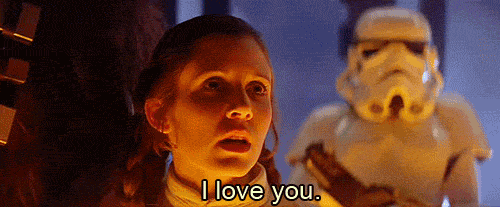 We shouldn't think about polls. Not after just 3 games, especially when the first playoff rankings come out at the end of October.
Oh, for sure. You know what, just have the mute button ready.
*Play ends*, *play-by-play announcer*, *mute*. ..still too risky, I think.
I will probably stream Paul Keels over the radio (even at the bar, with headphones) if Matt Millen is calling the game...
Beat me to it. Did you also notice a couple of those runs where he dove forward even though he already got the first down? Then again, he was as emotional as ever on that run where he broke a tackle and took another guy down. That was a passionate dude playing QB that night.
Thought it was funny that one of the blue shirts was being worn by Coach Dennis, Urban's son-in-law.
Grill, drink, bar for the game, bar for the celebrations.
I believe that it does.
You should be able to - if not, open Fox Sports on your your Google Chrome desktop browser and cast it to the TV.
11W also talked about the virtual reality experience that Fox is providing for the game through its app:
http://www.elevenwarriors.com/ohio-state-football/2016/09/74086/fox-sports-to-present-ohio-state-at-oklahoma-live-through-new-virtual-reality-app
Hey Mountains - the game will be available on Fox Sports Go (online or mobile app). https://www.foxsportsgo.com/
Sports bar ain't a bad idea, though...