ChicagoBuckeye10
---
Chicago, IL (via Ottawa-Montreal-Cleveland-Louisville)
Member since 22 April 2014 | Blog
Favorites
SPORTS MOMENT: Canada over USA in Salt Lake City 2002
COLLEGE FOOTBALL PLAYER: Anthony Gonzalez
COLLEGE BASKETBALL PLAYER: Kevin Durant
NFL TEAM: Cleveland Browns
NHL TEAM: Chicago Blackhawks
NBA TEAM: Cleveland Cavaliers
MLB TEAM: Cleveland Indians
SOCCER TEAM: Cleveland St. Ignatius
Recent Activity
The pride of Solon, Ohio!
Those women's jerseys are so fresh.
I had to double check... nobody?
Not choosing Harbaugh would be nice.
O-H- You're my best friend...
Gotta catch them, all (it's you and me)
Did you mean drive drives me nuts?
FTFY. See how annoying that is?
The power that's inside.....
I will travel, across the land.
I hope you're right. It's 8 months away, but consider me one of those prognosticators. I'll be saying Get Dumped, Sooners in September.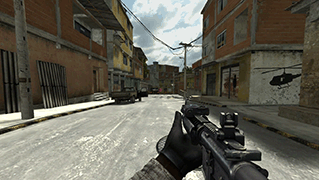 Yikes. The negativity is strong here. Never will I tell anybody whether their interests are a good or bad idea. We're not all world class athletes; for some, the high school level is our platform on which to shine (myself and 90-95% of 11W included.
So speaking of platform, know your audience. This is indeed an open blogging community carried by encouraging contributors, but you're writing about your own personal sports achievements in the form of a memoir. It's shallow but true - we don't know who you are on an extraordinary basis (celebrity, pro athlete, inspiring athlete battling illness), so it's tough for us to care. You might see that some other forums are titled like yours - but again they are forums insofar that they ask "now, what are your guys' best memories?"
I see what you're trying to share though, and people shouldn't just shit on you while ignoring your sincerity. https://wordpress.com/ is a great place to start your own blog. Use the power of social media to get some visitors. I recommend sports novels like "Bleachers" by John Grisham to guide you on how to effectively depict sports moments, scenes and emotions.
Basically, you're choosing the wrong place to share. But, you're a Buckeye. I hope you find your writing voice!
To the one downvoter, don't do anything fun this weekend. You didn't earn to keep your freedom. Men and women from the Army did and presently do so.
Agreed, CC. Not to mention, Ginn lit up the field every single Saturday. Jalin is a freak athlete, but Ginn was a quicker, stronger, more agile nightmare for our opponents.
I love the fact that mgo.fail has greater web quality than the actual mgoblog.
Almost every year, I get to watch my favorite school and my favorite team compete for the most coveted prize in my favorite sport. Life is good.
Seems like it was aligned with their black and gold logo - I'll be paying close attention though to see if they have bright orange or crimson confetti ready to go this year.
Schutt up, Notre Dame fans.
Been watching Sprinkle from time to time. Hard to miss with the hair. I like his energy and I hope the Fiesta Bowl acts as a sort of coming out party Fiesta for him.