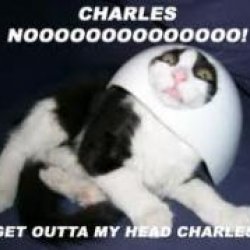 charles
---
Member since 07 November 2013 | Blog
Helmet Stickers: 263 | Leaderboard
Favorites
SPORTS MOMENT: January 3, 2003. Close 2nd - OSU/Xavier 2007 Gus Johnson Call "Lewis has been awesome, lets it go.....(INDECIPHERABLE GUS JOHNSON SOUND)!!!!!!!!!!!"
COLLEGE FOOTBALL PLAYER: Troy Smith
COLLEGE BASKETBALL PLAYER: Evan Turner
NHL TEAM: Pittsburgh Penguins
Recent Activity
You forgot to add this at the end of your post ---> I SAID GOOD DAY!!!
Nothin like a grudge match between the Czech Rep and Latvia to get the goosebumps going. Olympic hockey is just as good....but only in the elimination rounds.....and only if either US or Canada is playing....
I will say, there is nothing better than a OT hockey game in the playoffs, regardless of who's playing.
Go Pens!
JUST WANTED TO THANK ALL THE MEMBERS OF THE BUCKEYE NATION FOR THEIR UNBELIEVABLY WARM WELCOME! THIS IS AN AWESOME PLACE!
much better
Am I the only one who thinks every Kerry Coombs tweet should be in ALL CAPS?
Not so much of whether or not they were favored, but just how apathetic they were and the bajillion layups they missed
Hate to say it.....lot of sourpusses on here right now.
I think the only team that can say they showed up less is Cincinnati
As a UD alum, sorry to say i'll be rooting for the Flyers in this one. It's hard to go against the bucks, but when you went to a basketball heavy school that only gets in the tourney every 4 years or so, you gotta root for the opportunity. Plus, there's always football season.
At least one of my teams will win!
It took me a while too.....got confused thinking the true Archie
Dear Broncos Fans,
We know how you feel.
Regards,
OSU Fans circa 1/8/07
P.S. That Percy Harvin is a big doo doo head!!!
This just in....someone leaked the plans for the refs uniforms...
I propose that storming the court be reserved for:
a) .500ish or lower team who beats the #1 team
b) the rare team who hasn't beat their rival in like 30 years or something absurd like that.
c) the team who knocks off the undefeated team towards the end of the year (OSU/Illinois 2005) - i assume we stormed?
Thought it was interesting that the Indiana students stormed the court last night (although very gingerly).
I know its a bit of a down year for you guys, but if you want to call yourself a basketball school, act like you've been there before.
Pretty good call on the SI preview cover of Rise of the Nerds for "even Duke"
But probably gets canceled out by Florida as #9.
Nothing strikes fear into the heart of your opponent like a corn cob pipe.
Bravo Appalachian St.
Turkey sandwich with.....mayonnaise, mustard, and onion?
The choice and combination of condiments sounds awful. Remind me not to go to the Les Miles House of Sandwiches. Plus the post-Thanksgiving turkey sandwich must have the stuffing on it as well.
Half of me agrees with you on the dislike of the #NORESPECT picture, but the other half of me believes that each side has their fair share of bulletin board material at this point. Seems like both coaches let their players talk smack before The Game.
At the end of the day, The Game always comes down to coaching and execution.
Johann Strauss.....FTW!!!
This looks like one of those Highlights magazine type deals where you "Find the 10 differences between the two photos". Except the f'ed up photo is reality.
Is it just me, or is the NW field a little more trim than it was for our game?
I'm on to you Fitzgerald!!
I think GSS was referring to one of his favorite songs.
-1 for Herbie's goober hat.
I think he looks more like the John Daly logo...