Chark
---
Member since 30 October 2013 | Blog
Helmet Stickers: 385 | Leaderboard
Voting Record: 23 / 3
Born in tsun. Raised in Ohio as a Buckeye. tOSU graduate. Life is good!
Favorites
SPORTS MOMENT: 2002 National Championship
COLLEGE FOOTBALL PLAYER: Carlos Hyde
NHL TEAM: Columbus Blue Jackets
Recent Activity
nevermind, pre-coffee idiotic comment deleted
If ever a section of your text was deserving of the red hyperlink font, it's got to be, "100% street legal pornography"...
#justsayin
I hope OSU didn't offer the guy trying to catch Danny Clark's 50-yard toss...
Just wait 'til next year, and the one after that! (I could go on...)
This is too much like a Mad Lib™ to resist, but the fear of the Ban Hammer® is keeping me in check.
Cool moment for the team.
Hope that next year's visit is a little more polished!
Google is wrong...
He said he pooped in the refrigerator and ate a whole wheel of cheese.
Heck, I'm not even mad; that's amazing!
-Ron Burgundy
Loved the footage of Zeke salmoning with his GoPro, and I'm pretty sure he also smacked the behind of the female equipment staff member after smacking several of his teammates.
It's good to be a Buckeye fan!
At Ohio State, I would take our 6th QB over any of Notre Dame's...
And yes, El Guapo, we do have a plethora or quarterbacks!
Well, here's what he's worth...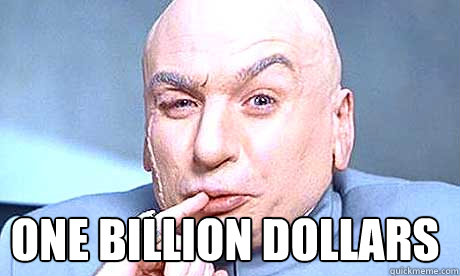 Man, if I had a ring like that, I would feel obligated to fight everyone, just to leave an awesome mark on everyone's chin like The Phantom!
Logan Stiebler's last loss was to Ditka.
That's saying something!
That Jim sure has neat handwriting. It looks suspiciously like Barbie's Ken's from Sunnyside in Toy Story 3.
Ban golf?!!!
What would the Bluejackets do during the Stanley Cup playoffs?
/snakebit by injuries
Once again, Urban Meyer gets shafted in the B1G Coach of the Year voting!
This was their best chance to right a wrong and they blew it.
I had no idea Sean Connery was a teacher!
If Urban says so, then yes. He obviously knows what he is doing and deserves the benefit of the doubt.
Beanie Baby Draft Day was one of my WIFE'S favorite shows on ESPN8 "the Ocho"!
...I've said too much, but it did put Pepper Brooks on the map
This is a big reason 11Warriors is my go-to site for all that is OSU.
Great article about a great Buckeye!
If the Buckeyes play against Mike Ditka, then Ditka wins, but not against Mini-Mike Ditka - the Bucks are too good for that!
So a _ichigan writer thinks they'll have the worst team in 30 years...
How will we be able to tell?
It's like the National Oceanic and Atmospheric Administration saying 2014 was the hottest year ever, by only 0.02 degrees - with a margin of error of 0.1 degrees.
Just beat them, and everyone else next year!
Go Bucks!
Someway, somehow, Cardale must start in the Superbowl on Feb 1. His record of excellence in big games demands it.
#NothingLeftToProve
#LastBigGameOnHisBucketList
#AlwaysABuckeye
#NationalChampions
I loved that the Ducks fans' faces were as colorless as the Ducks players' uniforms, once the OSU beatdown started. My favorite moment after the game was when ESPN showed the Oregon viewing party and the absolutely still and silent room. I've been to funerals and libraries that were more animated.
Special shout out to our seniors and any underclassmen who are leaving early. Extra special shout out to Tom Herman and what he brought to the program. Good luck in Houston!
#AlwaysABuckeye
#NationalChampions