ceegeelawrence
---
Member since 06 September 2012 | Blog
Helmet Stickers: 32 | Leaderboard
Favorites
COLLEGE FOOTBALL PLAYER: DANE!
COLLEGE BASKETBALL PLAYER: CRAFT!
NFL TEAM: Cleveland Browns
NHL TEAM: Chicago Blackhawks
NBA TEAM: Cleveland Cavaliers
MLB TEAM: Chicago White Sox
Recent Activity
Hey that's pretty cool. I'm kinda excited.
Doss all day. I just had a level of confidence in the defense when Doss was on the field. Like if a play needed to be made on 3rd or 4th and short Doss was going to get the play ball carrier stopped. Though I feel like that might happen now anyway with The Shazier.
I'm probably going to watch all these. Why? Cause my life is dope and I do dope shit.
Texas A&M probably lost a spot due to Manziel's taunting...
What?
As soon as I seen that "funerals" was linked I knew I would see a picture of my all time favorite teacher. A wonderful person that also played the piano at my wedding and now teaches my daughter. I always assumed it had to be a request of the deceased, or at least I always hoped that it wasn't thought up on the spot.
I watched a NCAA tourney game vs Syracuse a couple years ago at Jake Melnicks during one of my Chicago trips and ran into quite a few OSU fans. Wish I was going to be in town for this one. Sounds like a blast!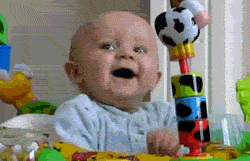 This pretty much sums up the media whiplash following the breaking of the story.
I'm almost afraid to believe it after the multiple conflicting reports. I'm trolled-out, media.
This. I think THE reason this has been trying to be covered up or swept aside is Big Red football. Absolutely.
That's what I was wondering ha