CCatanzaro
Pee Pee, OH (via Waverly, OH)
Member since 24 September 2012 | Blog
Helmet Stickers: 821 | Leaderboard
Favorites
SPORTS MOMENT: We had a Mexican dish themed party at my parents house for the 2002 OSU/Mich game, which obviously determined the Bucks status as members of the National Championship Game.
COLLEGE FOOTBALL PLAYER: Every young man that proudly wears a Buckeye uniform and represents the university with honor.
COLLEGE BASKETBALL PLAYER: Evan Turner
NFL TEAM: Cincinnati Bengals
NHL TEAM: Columbus Blue Jackets
NBA TEAM: None
MLB TEAM: Cincinnati Reds
SOCCER TEAM: None
Recent Activity
I feel like an idiot, but I don't get the cartoon.
This just reminded me that in a couple of days, we'll have a delicious new Game Poster courtesy of Mr. Walt Keys!!
12 players would definitely be an interesting strategy..
So many weapons!! Can't wait, T-7 Days!!
How do you pronounce his last name?
Did anyone take a moment to switch over to the female 1920s mugshots? There are some real belles in there, but don't even think about chatting up Elizabeth Ruddy.. She's spoken for.
Wait, Braxton Miller was injured?
He's been a man of exceptional work ethic, sound judgment, and proven character since he arrived, and I'm sure long before as well. My guess is that success will follow in some form for Mr. Miller, no matter where he ends up or what he's doing.
Man, this day just sucks.
Couldn't agree more. Disappointing. I would stare in absolute awe for an hour straight just watching a normal sized Great White hunt, leap from the water, and attack fake (or real) seals, and would do so any time over watching that garbage. Fortunately, "Breaking Bad Binge" is going on over at AMC.
That Script Ohio hat is pretty slick. Might have to treat myself for the upcoming season!
You mean
this
Denard Robinson?
"Chukwuemeka Nnamdi Onyejekwe" would be damn near impossible on Wheel of Fortune.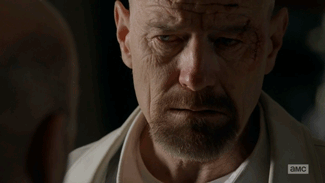 Hey CFB nation...
I'm eating a turkey and egg sandwich, so, prebaconed or not, those look spectacular to this meat lover.
Thought the same thing, well said. I feel bad for the kid because it seems to always be a biological issue (that eventually causes serious, if not life threatening, complications) that leads to such rapid and extreme growth. Wish him the best though, and so long as he is healthy a 9 foot tall basketball player would be pretty cool to see someday.
Whew, I would usually notice something so darkly humorous. Coffee incoming.
Sure, and it's still in tact. It still exists as a rusting, barnacle covered reminder of irrelevant glory from the past. It's present situation is reflective of what occurs when arrogance supersedes reality.
Listen, I did sex for a couple glorious minutes in college, and I consumed enough mind-altering substances to incapacitate a baby rhinoceros...
Dammit DJ, I finally had the kid to sleep...
Hey, how do you know so much about "Oops, I Crapped My Pants"?
Point taken, but I'm just saying, he clearly called them the Golden Showers in the article, which is funny.
Please tell me that Boston College's mascot really was the Golden Showers back then??
That's pretty awesome. Thanks for clarifying! The more you know...
Thanks PB! That would be a hell of a lot more than 16 dots. Maybe they continue wrapping around to another wall?