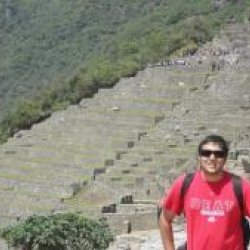 cbusbuckeye
Columbus Ohio (via Powell Ohio)
Member since 05 June 2011 | Blog
Helmet Stickers: 687 | Leaderboard
Favorites
SPORTS MOMENT: 2002 Fiesta Bowl
COLLEGE FOOTBALL PLAYER: Archie
NFL TEAM: Patriots
NHL TEAM: Hahaha...hockey
NBA TEAM: Lakers
MLB TEAM: Red Sox
Recent Activity
Hyde. Not that you would know it from watching last weeks tape....
I'll be in the student section repping scarlet and gray!
"Let's beat the shit outta Michigan!" -Urban
edit: excuse my lack of embedding skills
Monday would work so would Wednesday. The day is arbitrary, and wasn't mandated by the university, that's my point. Students realized Tuesday worked best and chose it as such. Dr J and her goon squad didn't dictate Tuesday as the day.
You realize it's illegal all the time right? The only reason it moved from Thursday to Tuesday 2 years ago was because a bunch of people put together a Facebook event and organized it as such...if 10,000 people change their minds and decide to go tomorrow night it will be just as much fun as usual.
A lot of people are planning on it
RDS back next year with Grant alongside would be a great pair, mix in a few young backers and the front 7 could be absolutely dominant.
"Run it up Herman....leave no doubt!"
edit: realized this works as a Remember the Titans quote and something Urban could tell T Herman Saturday, hell yeah!
"No, no, no. Hell no. F*ck. F*ck this shit."
-My reaction if that abomination of a program hired Tress. No sarcasm font necessary.
I agree completely, especially regarding enjoying college football. Maybe saying it is for nothing was a little over the top, I know the players are working and playing their asses off, which is why for their sake anything short of a NGC appearence would be a sham. They have earned the right to play for a title with their play this season (and last, although technically what you did last season only counts if you play in the $EC).
I have to respectfully disagree. If we go undefeated and win the Rose Bowl this season will be for nothing...two undefeated seasons in a row, bested the all time OSU winning streak and all we get out of it is a lousy Rose Bowl win. Dont get me wrong I LOVE the Rose Bowl, but after what this team has been through and all the wins they have piled up if it doesn't amount to a shot at the national championship it will be a real shame.
On 2, who has FSU played that is more impressive than us? Maybe Clemson? If we end up playing MSU for the B1G that's a push IMO....
edit: you seem to have forgotten that had Wisconsin not gotten hosed by ASU they are a top ten team.
Their o-line and rushing game are no match for our defense. They haven't played a legit d-line all year. I seriously like our chances if we get a shot at them.
Agreed. Fellow fans have quickly forgotten that OSU started ranked #2 and would still be there if not for blatant media bias.
Yes. The Rose Bowl is great and all....but I want to see Urban hoisting the crystal come Jan 6th.
He left his position at OSU to coach with Hazell as Purdue, guessing Fick meant he tried to convince him to stay on staff at Ohio State.
Really hope for a 31-point win, wouldn't bet on that spread, though.
IMO the Texas game was louder and in general much more rowdy than the USC game, the shoe had an edge that night. Both were great environments, the shoe needs to get back to that level. I doubt we will ever see it again unless students are spread out again (not happening $$$).
State Penn fans want this game to be a rivalry SO BAD. At this point OSU is pretty much mocking how much they hate us.
I for one am not nearly as worried about being snubbed as everyone else.
Why? One word. MONEY
Ohio State attracts more attention than any other program in the nation, and its not even close (see the last two primetime games, they were the most watched of their respective weekends and a significant increase over the same slots last year). The media loves to write about Ohio State because people love to read about us. They could be making very similar statements about the teams Oregon has played so far this year (Nicholls State) but the readership for that article would be much smaller.
OSU will be in the championship this year if they are undefeated for the same reason they got in against LSU in 2007. People Watch The Buckeyes. People fill stadiums to see the Buckeyes and fans spend thousands on Buckeye merchandise. Moreso than any other major program.
They'll hate on OSU all season, write the controversial articles, get their pageviews and increase their ratings spewing nonsense but at the end of the day, if the Buckeyes can take care of business on the field they will be playing in Pasadena on January 7th.
You can take that to the bank (ESPN and Nike execs sure will).
I think, could be wrong, that taking OSU -5.5 means they will win by 5.5 or more and taking NW +7.5 means they will lose by less than 7.5
We all saw how successful Tresselball was, sound fundamental football wins games, it's the same reason Urban makes a point to note that even as a spread team OSU is still power run focused(the formula to win is largely the same).
i think you're exactly right. And as much as I love high scoring games and lots of offense, I'll take the win any day!