CaliforniaBuckeyeGirl
---
Cleveland Heights, formerly all over Cali (via Defiance, OH)
Member since 13 December 2011 | Blog
I went to my first Ohio State football game when I was around 7 years old, and probably attended at least one game every season thereafter through 2006, when I moved to California. In spite of this, I went to Duke, and am a huge Duke basketball fan, which has made me feel pretty conflicted the last couple years. :-)
Favorites
SPORTS MOMENT: The night before my law school graduation, I got to go to Game 6 of the NBA playoffs (Cavs vs. Pistons). My dad's friend had somehow nabbed 3rd row seats right behind where players would inbound the ball. Cleveland lost that game, but that wasn't the end of the night. We then went to the Foundation Room, where we dined with one of the owners of the Yankees, who let my dad and me try on one of his World Series rings. It was a loooong night, and I'm pretty sure I was still drunk at graduation (classy, I know), but it was completely surreal and something I doubt I will ever experience again.
COLLEGE FOOTBALL PLAYER: As far as current players go: Cardale Jones, Ezekiel Elliott, Joey Bosa
COLLEGE BASKETBALL PLAYER: Tyus Jones, probably. Duke has entered the one-and-done game, so it's harder to choose.
NFL TEAM: Browns
NBA TEAM: Cavs
MLB TEAM: Indians
Recent Activity
Ha! Thank you! :-)
Where he drank champagne and it tasted just like Four Loko. L-O-K-O loko?
"all members of the famed Rushmen package will be back in 2017, ready to 'party to the quarterback.'" This makes me so, so happy. Giddy, really. Is it August yet?
Grown and Angry. I like it.
As I said above, it seems there's always one! :-)
Even though I'm a Duke fan and former student, this really made me laugh. Upvote! I admit, as soon as I saw him and heard his name (two seasons ago, I guess), I thought, "This is going to be the guy everyone hates." It seems there always must be one hateable white dude who plays for Duke, for whatever reason (not that Allen didn't give people reasons). It makes me kind of sad that this is our stereotype, though.
To me, it deserves some repercussions other than a stern talking-to (I'm assuming that happened) and a forced apology, because it happened again. One game suspension seems insufficient, though time will tell. What if he does it again? What would you suggest? This is repetitive behavior that casts the team (and university, see the "stereotypical Duke kid" comments) in a bad light. People may point to it more because it's Duke, but that doesn't mean it's not a real problem. I just really hope he's learned his lesson, because I'd like to fully support my team.
I like to think that Coach K believes he can fix the kid and does not want to "ruin" his future (i.e. disrail a potential pro career. He'll still have a future as a Duke grad.) I just don't know if that's possible. He's gotten away with his antics with no serious repercussions for so long. I hate this season. When I watch Duke, I cheer when they score, then feel dirty if it was Allen. Sigh.
As a Duke fan (I went there for two years, don't dv me into oblivion, please!), I think Grayson Allen is an embarrassment to the program. He makes it very hard for me to cheer for them this season. I don't know if he's spoiled, immature, or has some kind of mental issue, but Duke really dropped the ball in not suspending him after the second trip and not suspending him longer after the third. Duke holds itself out as having higher standards (and the fans hold them to them, too), so this is just . . . disappointing. I haven't watched many games this season as a result.
I live in Cleveland Heights, so I'm a little extra excited. I wish I'd gone to see him play for the Tigers, but watching him play for the Bucks will be even better! Welcome, Jaylen!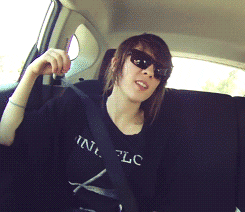 That is creepy as hell. And yet I can't look away. Help!
Intellivision! We had that. I lobbied hard for a Nintendo when it came out, to no avail. So, while my friends were playing Mario Bros, I was playing Frog Bog. I finally bought an original Nintendo a couple years ago. I'm no good at any gaming systems that are more complicated. Thanks, parents! Gotta love the original, though. :-)
When I was young, my sister and I would stay at our grandparents' house while our parents would go to the game. My grandma had cataracts, and always messed with the color on the tvs. Ohio State's players looked like fuzzy bright red blobs on a bright green field. Maryland's all red unis are giving me flashbacks.
You're welcome! Go Bucks!
Zander Diamont might be one of my favorite names. My guy and I bought this crazy, sparkling merman Christmas tree ornament (they were all over the French Quarter) and named it Zander Diamanté after him (we have weird senses of humor, clearly).
It's from an Etsy shop. Looks like it's sold out, but it also looks like you can order a custom item. Perhaps you can get one that way.
Or his audience's target. :-)
I miss this so much.
I think Duke football had two wins total in the two years I was there, so I'm totally cool with only losing to Louisville by 10. (During that losing streak, I went to a Florida State game. It wasn't pretty.)
Me, too! It was bothering me all game who that reminded me of, and in the end I settled on Left Eye from TLC. Nelly works, too.
I found a website where you can play the original version for free. Hunting for food is harder than I remember. My wagon did not make it to Oregon, needless to say. :-)
"Thun-der storms! Thun-der storms! The whole state of Ohio is waiting on thun-der storms!" Yeah, I'll keep my day job. :-)