Calgarybuck
Calgary, AB
Member since 05 January 2013 | Blog
Favorites
SPORTS MOMENT: OSU beating the Miami Hurricanes for the 03 National title and also Boise State's last 1:00 and OT of the 07 Fiesta Bowl!
COLLEGE FOOTBALL PLAYER: Ted Ginn, Reggie Bush, Devin Hester, AJ HAWK
NFL TEAM: Green Bay
NHL TEAM: Montreal Canadians
NBA TEAM: Toronto Raptors
MLB TEAM: Blue Jays
SOCCER TEAM: Man U
Recent Activity
CHALK ONE UP ON THE BIG BOARD MR. CONSTANZA
Our 2015 offence be like
N
More revenue and greater access to high level recruits...the ROI is terrible tho!
That 18 inning game Vs the Giants last year was insane!
You mean the Expos right? NEVER FORGET! 1994 World Series champions!
:(
Had the Jays started off the year this hot I would've...Flight/hotel before even considering game tix would run me $1000 and i'm planning to go to San Diego in Dec for charges and broncos so there's that!
Won't this take away from your tailgate special? We wouldn't want that now..
Blue Jays all the way!
Bring on the Royals and Cardinals! We want the Bama of the NL to win the ship!
1) I despise you!
2) Jays vs Royals would be by far the best ALCS however would result in terrible ratings within the US.
3) how exciting and fresh is this years lineup!
Yea and La Salle just beat Moeller which is D1, seen some posts where members on here believe their the top team in Ohio. It'd be nice to see them match up as Hoban has other BCS level recruits other than the 2 commits
That's where i'm dumbfounded by all of this, finish the last 2 months of your semester and add those credits! boggles my mind he'd drop this early, UCLA has some of the best Doctors in sports medicine in the country!
He went to school out at Bellevue, any word on what kind of ppl are in his circle? whomever gave him the advise to just drop and go doesn't have his interests at heart. Gurley/Lattimore and others in a similar position didn't bolt this early!
He can't do the combine 4 months post ACL surgery though was my point...He's going to get the 5 mill regardless would've been smart to at least finish out his semester and get those extra credits since he could put it towards a degree from a prestigious school like UCLA. Whomever is in his circle is doing him no favors!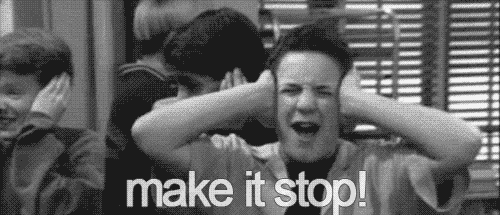 Hoban vs Lasalle, let's see it!
The kid should at least finish his semester before going into full rehab/combine prep..Def a talented player but I can't see him being drafted before the 3rd round.
For example do you see a team not drafting a player like Perry whose varying draft grade is 2nd-4th round pick with multiple years experience and healthy over a rehabbing LB who might even be a better RB??
Almost everyone has a paypal account, it's how I paid for the 11W football league i'm in...Obviously you'd be able to grab payments from your friends in person..thoughts?
It's time for Lord Stanley to come back to the North! Be warned my Canadiens are taking it!!!!
So just for fun? or something small like $20?
6 months of fantasy for nothing isn't really worth it..
I started watching CFB in 2001 and still think the 2001 Miami team is the best I've ever seen..though the moment I started watching OSU in 2002 I was all Buckeye! Still sad that Clarett never played again and Wilhelm never turned into the Pro Bowler I imagined him to be...
Anyways, recruiting wise seeing Tressel consistently strike out in recruiting from 09-11 was tough and also the 09 Texas/USC game will sting because those were our nights to shut up the doubters and Also the year I realized we'd never win a championship with the vest again.
Anyways Cooper years sucked but also losing on the big stage constantly starting after the Game of the century was brutal, I can at least feel glee when I look back at our unofficial Sugar bowl win in 2011 and whatever voodoo we cooked last Jan!
Go Bucks
Nope, they were built with my damn resort fees! Which is an even bigger rip off than these two companies that I dispise!
RS Juniors...As we saw last year with Chris Carter and Tommy Brown unless your in the 2 deep there won't be a 5th year..