cal3713
---
Member since 03 October 2010 | Blog
Recent Activity
+1. I feel like this should be in the article above...
They aren't getting rich, but they are getting paid. OSU yearly cost of attendance: ​​​$​25,820 for Ohio residents and ​$44,784 for out of state students. Plus personal tutors, trainers, and some of the best NFL training in the country. It is popular to ignore this money because it pales in comparison to NFL salaries, but the vast majority of NCAA players get 4-5 years of free living and a free college education and have zero chance to go pro.
I think that this is a function of how Meyer runs his program. Tressel largely had a different approach and I think we experienced quite a bit less turnover during his tenure. I believe we've increased our national ranking in average assistance salary since Tressel left, so I don't really feel pay is an issue as much as the type of person Meyer hires.
And we got beat by the broadcast for... KU vs. Missouri.
"Like it or not, that recipe has been the most effective for the Buckeyes all year long, and though it might not be the sexiest game plan, there's no reason to deny its power at this point in the season."
WWTD: What would Tressel do?
I could imagine people wanting to go be with their families for the storm. Might be slightly distracting wondering whether your (and/or parents') home is about to be flooded out. It's weird they're not making up the game.
Tim Shoemaker. Not sure what's up with the "most since" stats. "The 77 points scored are the most by an Ohio State team since a 76-0 win over Florida A&M Sept. 21, 2013." "The Buckeyes' 417 passing yards rank fourth-most in a single game in school history. The total is the most since throwing for 387 at Indiana in 2003." Why not list the last time there were actually more?? Thanks for the quick recap.
This did not look like the youngest team in FBS today. Great performance.
Thought you were going to show me those Shazier freshman goal-line highlights against Penn State... his first career start:
I'm totally fine with Everett doing that. Sometimes people deserve to get their asses kicked, and that was clearly one of those times.
Indeed. The article title is incorrect, these are two new banners celebrating the 2014 championship season, with one hung above the 2012 undefeated season banner.
Curious to know more about Kyrie's injury. He looked "ok" on the bench, but was very impaired during the game. What, did he score 2 after the foot injury? Thank god for the two day travel break.
I think that guy in the middle of the header pic is Rich Rodriguez's father
...
If i made as much money as he does I'd have a nice car too.
The fact that people still carry around some ill-informed "fire Gene Smith" sentiment is evidence for just how ignorant and stubborn some of this fan base is. I remember some article from a few months back where people got themselves all worked up about the topic. It's pure idiocy.
I looked up some stats, and even by 1940, less than 5% of people 25 and over had completed college. In 1915, going to college must have been only for the elite. The elitism just drips from that poster. Perhaps Harvard still plays these games.
Or, currently listing for $489,000 in Boulder, CO, you could buy this 2-bedroom, 1 bath, 933 square foot duplex (825 18th St). God I miss Ohio.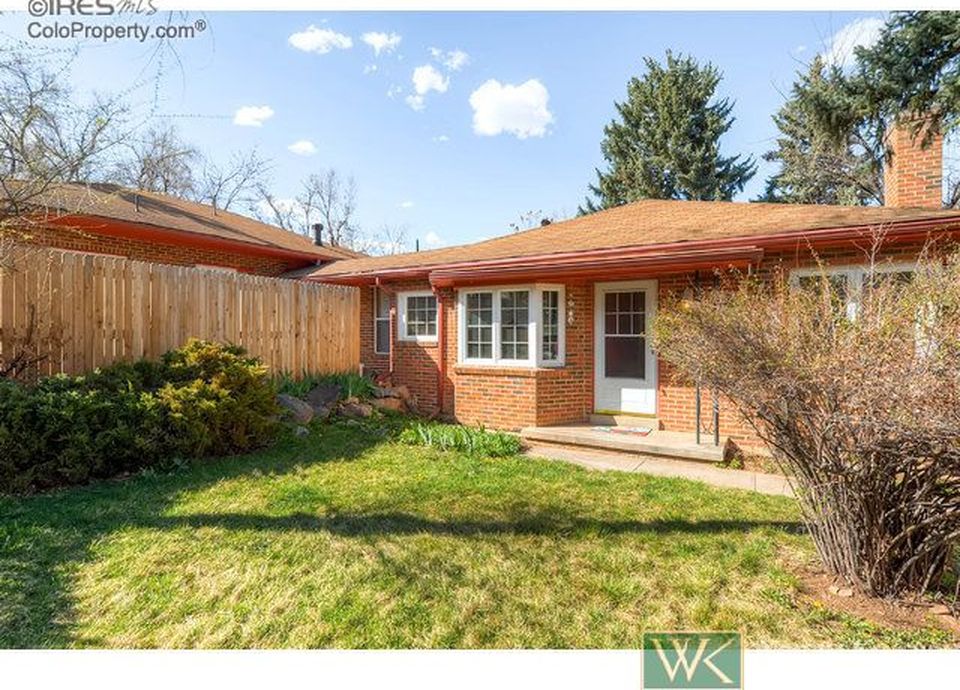 Probably the only two D1 players to smoke pot this year.
I've seen plenty of coaches straight up state that you never stay when you're a 1st round pick. Someone at OSU accurately told him that was likely and he made the correct decision to take the money while it was available. Way better than coming back, blowing out a knee, and missing out on all the extra bank that comes with the first round pick.
Also, F Ole Miss and F whomever tried to ruin a 19 y/o's life. What a horrible situation that poor kid is in. He should be having the best day of his life and instead is embroiled in all this shit.