cajunbuckeye
---
New Orleans, La (via Sidney,Ohio)
Member since 27 August 2012 | Blog
Helmet Stickers: 14,547 | Leaderboard
Boldly representing The Ohio State University deep in the heart of LSU Tiger country.
Favorites
SPORTS MOMENT: Katzenmoyer blowing up Missouri's Corby Jones or Clarett ripping the ball away from Miami's Sean Taylor
COLLEGE FOOTBALL PLAYER: Chris Spielman
COLLEGE BASKETBALL PLAYER: Jimmy Jackson
NFL TEAM: Saints
NHL TEAM: Red wings
NBA TEAM: No thanks
MLB TEAM: Reds
SOCCER TEAM: Really?
Recent Activity
Grizzly Adams is jealous!
Go high end on the bourbon. Make the bourbon balls and go all "Scrooge" at the party. Stash them and sneak a few here and there. Shot of bourbon and a bourbon ball. Repeat as necessary.
I think the character of some of the past and current players, amazes me more than their talent on the field. That's the only reason I posted this. Seeing the current players visiting the Childrens Hospital and spending time with the two boys with Duchennes, is really inspiring. Ohio State seems to turn out not only great players, but great men as well.
I'll probably be in 11W jail the night of the ceremony, but thanks anyway, RFR.
Thanks for the UV's, folks. I kept waiting, and waiting, and waiting, for people that were watching the bowls to jump in, but it never happened. Fortunately, I'm easily entertained.
Looks like everybody is getting "guns" for Christmas.
BG adds three and this thread is minus me....
I should have been a referee.
He threw the ball behind him. That's a live ball. BG football.
The BG offensive line just got Knapke killed. You could have at least yelled, "watch out
I just noticed that the BG HeadCoach has a camo ball cap on. I could play for a guy like that.
It's starting to get a little heated on the field of play. There ain't no BG player taking shit from a Bama player.
"You all alone, Sarge?"
"Fuck yeah. They all left me, fucking fairweather fans!"
It's good and BG takes the 10 point lead in to a commercial break. Here's a word from our sponsor....
Knapke Bausermanned that last one. Field goal time.
BG goes for it on fourth down....and....and they GET IT!
Very....slow....developing.....play. Nobody was fooled.
That's pass interverence! I seened It.
Come on BG. Knapke with a big run up the middle. Move the chains.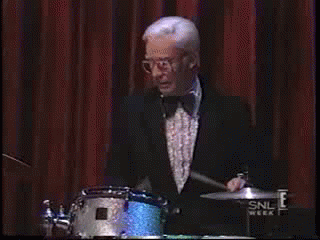 Sounds like Bama has a player named Timmons. I'm surprised WayKracken isn't posting tonight.
SACK! There's the big play BG needed on defense.
How about the Bama QB. He looks like a poor mans Cardale Jones.