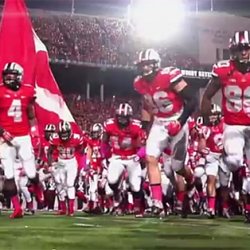 Byaaaahhh
---
Member since 23 April 2014 | Blog
Helmet Stickers: 1,361 | Leaderboard
Favorites
SPORTS MOMENT: Solomon Thomas picking off Ryan Mallett in the Sugar Bowl to seal an Ohio State victory. This actually occurred, contrary to what the NCAA would have you believe.
COLLEGE FOOTBALL PLAYER: Troy Smith
NFL TEAM: Chicago Bears
NHL TEAM: Chicago Blackhawks
NBA TEAM: Chicago Bulls
SOCCER TEAM: Columbus Crew
Recent Activity
Not personally, but it sounds like your experience was less than magical...
...still not an ivy league school, still wouldn't really be affected by legacy.
Will we win?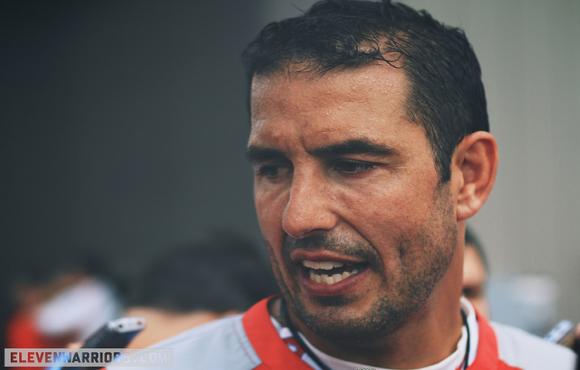 Don't you understand? OSU is ineligible for Coach of the Year awards because of reasons that totally make sense and aren't weighted for programs that have exceedingly low expectations placed upon them and coaches that manage to achieve a small semblance of victory, like a 6-6 season.
I've never looked at ticket prices other than student ones, but is it seriously anywhere near $175 for a ticket on C-DECK?
I think Kirk Ferentz had a good case sometimes, but other than that, the title "coach of the year" is complete misnomer.
He better take it back to the pants store.
I hear they have some top-notch medical schools in the Caribbean with real cheap tuition. They wouldn't lie, right?
We used a better dough recipe and cooked it with a skillet instead of the oven to get a crispier and charred crust. Not the most beautiful pizza, but its flavor was a symphony.
Feels a lot like losing Shazier.
"John Thomas Barnett"
-Urban Meyer
I know that's what I was thinking.
I actually like Dominos as of late. Sauce is meh but overall way better than before.
The goal here:
Pretty sure we're getting Chris Clark. He said we're dope!!
Yeah, I mean I'm optimistic about JT's future, but I guess that makes sense. Matching up with Cardale doesn't mean he's bad, but I still don't think that's as good as Braxton last year.
If what you're saying is that JT should be as good as Braxton was last year, I would say you're nuts. He is narrowly ahead of Jones as back-up. I would love that to be reality, but there's no way. Maybe in certain aspects, but that all goes out the window without game experience. I remember when Braxton's throwing was just awful his freshman and sophomore years. According to coaches, he was phenomenal during practice but got happy feet during games.
How did you know that this is the exact face I made?
Eh, I thought it was a semi-funny joke. Don't get why Auburn's hated in particular, but whatever.
Let him celebrate. But if the goal post breaks at a result of unnecessary antics, there should be a punishment. As long as you don't mess with anything, who really cares? But if you do mess with the game, you should deal with a penalty.
Not even going to click on this link. Nice try.
TITLE THAT DOESN'T TELL ME ANYTHING ABOUT WHAT THE THREAD IS ABOUT
Might've tweaked it or something during practice. couldn't have been a hit, as I'm assuming he's wearing a non-contact jersey...
I think MSU has a decent chance, but it could definitely get away from them. I think LSU's gonna stomp Wisconsin. We'll beat VT, UM will beat ND, Miami will probably beat Nebraska, and I can't see PSU losing to UCF. I could see 4-2, but we might be 3-3.