The Butler
---
The Port (via Marion, OH )
Member since 12 August 2013 | Blog
Favorites
COLLEGE FOOTBALL PLAYER: Nick Bosa
NFL TEAM: Browns
NHL TEAM: Jackets
NBA TEAM: Cavaliers
MLB TEAM: Reds
SOCCER TEAM: Columbus Crew
Recent Activity
Family first - ALWAYS. Smart move as far as I am concerned.
Just started playing again yesterday. Furthest I've ever gotten is the Archie tile...
The end of that Marshawn Lynch video is hilarious
Only 2 losing seasons in 16 years - Not bad...not bad at all.
Closet Navy fan here; I remember thinking to myself that Navy was taking a huge step backwards when Johnson left...leaving the program to an assistant...Boy was I wrong!
So, I had never heard of Nosker dorm so I googled it and clicked on this link: https://housing.osu.edu/roomsearch/nosker-house
In the description, it says "Nosker House is an six story residence hall with resident rooms on floors three through seven." Huh?
Hove - I could not be happier for you, your wife, and your family! I cannot imagine your joy, your son's joy, & your wife's joy! I pray for you all nightly and will continue you to do so!
I've probably said this before, but you were the first to welcome me to 11W, and I will not forget that.
2014 B1G Championship game against Wisconsin...but only for the first few minutes. Leading up to that game however, I felt sick. Who knew Dolodale would rock the Badgers?
But I believe the owner, regardless of whether the dog is required to be restrained or not, would still be liable for damages caused by the dog.
Your neighbors are required to keep the dog leashed. If the dog broke the leash it's still their responsibility. File a police report and if the fail to pay for any medical expenses...
Took me a minute to figure out W.G.H. Then I realized who was writing the article...
Raekwondra, definitely Raekwondra.
My favorite Ohio State song...and I don't even drink!
The first rule to not receiving a downvote, is don't ask not to be downvoted.
It's sort of a tradition around here that if you complain about a downvote, you'll get more of them than you care to get.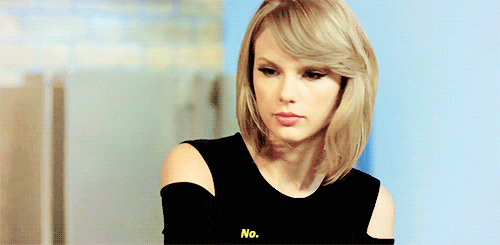 P.S. Not the DV.
Apparently, someone did not read the entire post - especially the part about saving the file...
If you think Jim Bollman is the reason for MSU's success, you know less about football than I've been giving you credit for....
Young Raekwon has a lean and hungry look.
Julius Ceasar Act 1, scene 2
From Wikipedia - The Quad Cities is a region of four counties in northwest Illinois and Southeastern Iowa.[4] The urban core consists of five principal cities: Davenport and Bettendorf in Iowa, and Rock Island, Moline, and East Moline inIllinois. These cities are the center of the Quad Cities Metropolitan Area, which, as of 2013, had a population estimate of 383,781 and a CSA (Combined Statistical Area) population of 474,937, making it the 90th largest CSA in the nation.
So far, nothing since 9:30 AM...Couple of more hours and I'll have made a day of it...