The Butler
---
The Port (via Marion, OH )
Member since 12 August 2013 | Blog
Favorites
COLLEGE FOOTBALL PLAYER: Nick Bosa
NFL TEAM: Browns
NHL TEAM: Jackets
NBA TEAM: Cavaliers
MLB TEAM: Reds
SOCCER TEAM: Columbus Crew
Recent Activity
Most under-rated movie ever!
1) If that guy thinks that TH could have taken any OSU commits with him to Houston, he is sorely mistaken.
2) Secondly, Darryl will be much better off once he understands that you shouldn't begrudge anyone who is trying to improve their station in life.
3) If he wants to be a booster for a program that is not considered a stepping stone, he should change schools. A&M is always looking for people with money.
Coach, how'd you feel about the refereeing today?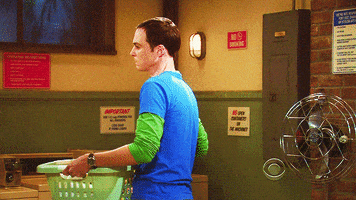 What is interesting is that on 9 of the 28 finalists are #1 seeds.
The best hype video I've seen in a few weeks
Ramzy - I'd like to thank you for making me feel so comfortable about this weekend /s
Kyle - Film Study, in my opinion, is the best weekly article on this site - bar none. It changes the way I watch the game. Thanks for your insights!
I've never had either (knock on wood), but I have had nerve damage, over 15 abdominal surgeries, and a back surgery, and I would take the surgery over the nerve issue.
I'd put my money on some sort of nerve issue. It would make him wish he had broken his collar bone, but as long as he can tolerate the pain, he'll be good to go...especially in two weeks.
I'm still mad that they took off H2 and replaced it with Viceland...a TV station for the generation that doesn't watch TV...
Edit: Can't forget the obligatory "GET OFF MY LAWN!"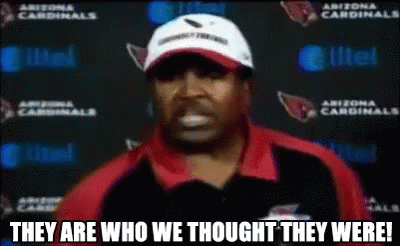 Not trying to be a bummer, but I think your "Attempts" and "Converted" columns in 3rd Down Conversion are labeled backwards.
I thought maybe he was having a little fun at Kirk Ferentz's expense...
Intentional?
After Saturday's loss to Wisconsin, Iowa sits at 5-3 on the season. One of those losses is to an FCS team. With Michigan, Penn State and Nebraska still left on the schedule, 6-6 is out of the question for Kirk Ferentz's team.
The math doesn't add up.
Penn State football, on another timeline where everything is good, is an unopened 19th century time capsule rotting in whatever nondescript pile of dirt Pennsylvania pioneers buried it.

On this timeline, however, the Big Ten opened that capsule in 1990. We expected gold bricks. Instead, we got Joe Pa's unused adult diaper, a handful of wooden nickels, the last string of floss to ever grace Western Pennsylvania, and a rusted revolver last fired during the Civil War.
Damn, DJ cut to the quick...No love lost, amiright?
Anybody see Katie Nolan on Drunk History? She talked about Teddy Roosevelt's role in keeping college football alive. Pretty funny.
You may think referees are incontinent inconsistent, older men with failing eyesight and slowed reflexes that often contribute to questionable judgment calls
FTFY Ramzy.
Great piece!
Tore a page out of Terelle Pryor's book