The Butler
---
The Port
Member since 12 August 2013 | Blog
Helmet Stickers: 1,069 | Leaderboard
Favorites
COLLEGE FOOTBALL PLAYER: Joey Bosa
COLLEGE BASKETBALL PLAYER: Sam Thompson
NFL TEAM: Browns
NHL TEAM: Jackets
NBA TEAM: Cavaliers
MLB TEAM: Reds
SOCCER TEAM: Columbus Crew
Recent Activity
Wow! What a story! Well worth the time invested to read.
W's buy a ton of forgiveness.
When you get to be my age, you start to worry about your health a little more, eat better, try to drop a few pounds...But after seeing that picture, I know I don't have anything to worry about for a few years...
+1 That's actually a pretty interesting thought. I know most people think that the next coach at Michigan should be a Harbaugh, but TT could be an intriguing consideration.
Did somebody mention Bert?
Charlie Weis was at Kansas??? That surprised me more than his firing...
AllinOSU - I've had HS removed from my account too. My personal belief is that it is just an admin thing (No, not the admins taking HSs away, but rather a bug that was rectified).
I really think the admin & mods have much better things to do with their time than to take HS from people. I've posted gifs that, in reading the rules and regs should have earned me the banhammer (girl in bikini shaking a bottle of suntan lotion). They only thing that happened was that the gif was removed - I didn't even get a warning letter AND I got to keep all of the UVs from the post.
All in all, it really benefits no one to remove or cheat people from their HS - contrary to what some will have you believe. I think the people who run this site do a good job and do it efficiently, but mistakes, or glitches happen.
I too, pay attention to my HS total, but at the end of the day it is not like we can trade them in for gear or cash (although that would be a great idea).
I can't believe this has not been posted.
But they can pressure the quarterback from the defensive line with the likes of Brad Harrah, Terrell Hartsfieldand perhaps the greatest name in college football, Silverberry Mouhon.
When it comes to great college football names, it's up there with Hingle McCringleberry.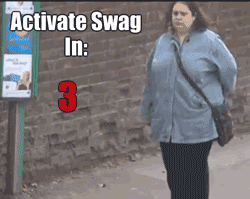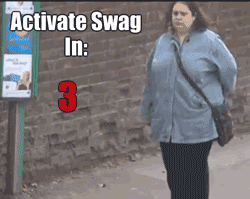 Sad. R.I.P. Chamoda Kennedy-Palmore. Prayers for his family and friends. Makes you realize how fragile life is...
First one that came to mind
That's the hit that sticks out in my mind.
Joel Penton
I've really noticed Curtis Samuel in the first couple of games. I think in the next few seasons, there won't be enough footballs to go around.
With all that said, Rod Smith is the most powerful and once he gets past 2nd level defenders, he's gone.
I wish that had a loop counter on it. It would be in to the millions.
And we wonder why the B1G has such a perception problem??? Outside of Brax, there really isn't a premier player this year.
Every female on the internet is a dude. Just ask Manti Te'o