The Butler
---
The Port
Member since 12 August 2013 | Blog
Favorites
COLLEGE FOOTBALL PLAYER: Joey Bosa
COLLEGE BASKETBALL PLAYER: Sam Thompson
NFL TEAM: Browns
NHL TEAM: Jackets
NBA TEAM: Cavaliers
MLB TEAM: Reds
SOCCER TEAM: Columbus Crew
Recent Activity
Expectation is the root cause of all disappointments.
No expectation, no disappointment.
Know expectations, know disappointment.
That play was probably the special teams play of the game. Berger misses that tackle and the punter is still running.
Also, a very physical game yesterday. I hope IU recovers quickly so they can stomp PSU.
This is not you daddy's IU team. Coach Wilson has them playing out of their minds.
Daniel - Congrats on starting your first thread and your first trip to the 'Shoe. My first trip was the 1993 Ohio State vs. Washington game.
Not the first night game, but up until that point there had not been many.
I know that way back when they played 12-14 games/year, but to become the all-time leading tackler after 6/7 seasons is absolutely phenomenal!
'Odd' front is any defensive alignment that places a down linemen directly over the center and leaving the guards uncovered, often leading to either a three or five-man line (hence the name). However, it's entirely possible for an 'Even' front team, such as one running with basic 4-3 personnel, to line up this way too.
Is the converse to that true? If the nose were in a 2 technique, a tackle in a 6 on the weak side and the other tackle in a 1 with a LB head up on the TE, would that be considered an even front?
Wooden statue revealed to be twice as old as Stone Henge...
When I read that I thought, "Man! I knew John Wooden was old.....but as old as Stone Henge???"
Then I clicked on the link.
They fell out of D1 football and are now in DII.
Mike Tyson = Toledo (yesterday)
He was pressuring kids to postpone or cancel medical treatment and continue to play hurt. Also, he was trying to deter injury reporting and influence medical decisions regarding the athletes health.
My favorite part of game week!
Barry Sanders at Oklahoma State...weird this is that I just saw him at Disney World too...Great guy!!!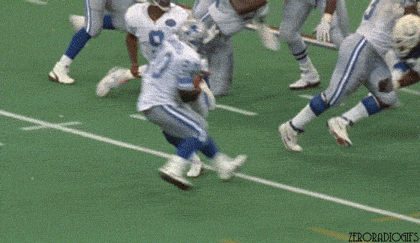 Thanks Jack! Great video...even if it is about Oregon.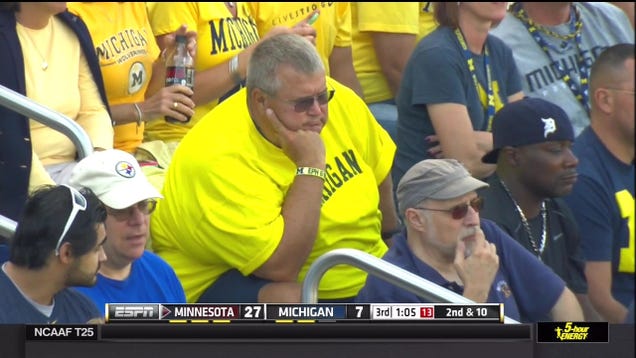 Despite a spirited fight that included the support of television personality Montel Williams, DeKalb senior Will Chrisman fell to Mack in the semifinals after close to 30,000 votes were cast in two days.
I wonder how that happened??
+1 because that gif is seamless
War Pigs would be cool too