The Butler
---
The Port
Member since 12 August 2013 | Blog
Helmet Stickers: 2,635 | Leaderboard
Voting Record: 2344 / 37
Favorites
COLLEGE FOOTBALL PLAYER: Joey Bosa
COLLEGE BASKETBALL PLAYER: Sam Thompson
NFL TEAM: Browns
NHL TEAM: Jackets
NBA TEAM: Cavaliers
MLB TEAM: Reds
SOCCER TEAM: Columbus Crew
Recent Activity
Off in the Shower.
That way when somebody asks my opponent how they did, my opponent will reply "I beat Off in the Shower."
Try it with cream cheese, cocktail sauce, and crab meat - not as cheap, but very tasty.
Knowing that LJ likes to rotate his line, I predict big things from all three.
There are probably more in mental institutions.
Pretty interesting. Thanks for posting!
If Miller is the starter, the passing records are safe. He will tuck and run more than Barrett or Jones.
Braxton Miller
Meyer - "National Champs, man this still feels awesome."
Dantonio - "Tressel promised me that Ohio State gig after he left!"
Harbaugh - "I wonder if they'll be serving cookies...."
I think Miller gets the job. I say this because, while all three are excellent choices, he's the biggest weapon as he can score from anywhere on the field. My biggest knock against Miller is that I think he tries to do too much.
Super Large Organic Blocker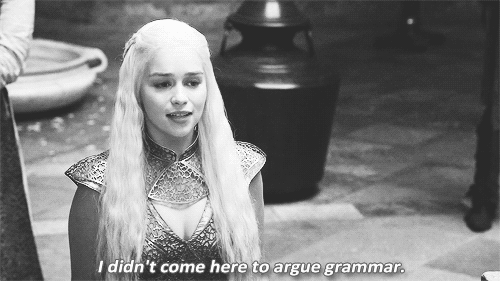 You forgot the word "Inbred" in front of Mouth Breather. Other than that, +1
Hoss declares that if this happened to him — maybe if an on-the-recruiting-trail Urban Meyer parks his jet at the same backwoods Alabama Sunoco where Hoss is shopping for groceries?
Shut down the Internets, we have a winner!
I know about the Mad Dog." Mad Dog is #teen slang for MD-2020.
Heck, I'm so old that when I was in college, Mad Dog was the actual name. We used to have "Double Dogs" parties - Hot Dogs and Mad Dog 20/20. Great fun, but the morning after was pure hell.
Heisman? (Said in my best Jim Mora voice)
It says 51 minutes now. That would mean 10:30 AM now.
The release states it will be a "late afternoon" scrimmage, and admission for fans will be free.
And if you're not a fan, but just want to see the train wreck?
A year ago at these same meetings Nick Saban suggested up-tempo offenses increase the number of "exposures" players have to being hit, which might correlate to higher incidence of concussions.
Nick, if you're that concerned, you can reduce the number of "exposures," Alabama can can drop football completely...That would really reduce the number of concussions.
Not that anybody is a fan of the NCAA, but they are 'the level playing field' If your conference's rules are more stringent, then it is you that needs to fall in line, not everyone else. Maybe even step down to D3 so you don't have to worry about these things at all.
As a fellow Marionaire (MCH '81) it saddens me to read the first sentence of the Skully. But you're right, the scourge is everywhere.
Love the Mike Tyson quote: Everybody has a plan until they get punched in the mouth.
Such a good description of what sports represents...
Thanks, DJ!