The Butler
---
The Port (via Marion, OH )
Member since 12 August 2013 | Blog
Favorites
COLLEGE FOOTBALL PLAYER: Nick Bosa
NFL TEAM: Browns
NHL TEAM: Jackets
NBA TEAM: Cavaliers
MLB TEAM: Reds
SOCCER TEAM: Columbus Crew
Recent Activity
And
are great to listen to
I would care as it lends itself to his character and judgment.
Man, I could throw better than that with my opposite hand...
The real question is: Did Herbstreit beat Joey?
Although the #7 on the jersey is facing the correct direction....maybe that guy got flipped horizontally before the game...
An argument could be made that if Wilson becomes OC, Burrow fits into the prototypical QB mold at OSU better than the others. Pocket passer who can read routes while pressure closes in, and dumps to an underneath route.
Is it just me, or is Beck starting to look like Dan Patrick?
Thanks for the clarification...I'm an old man, I don't understand these things
Didn't realize that they worked for only 24 hours.
As informative as ever, Kyle.
Love FILM STUDY as it helps me to watch the game, and understand the game within the game!
Damn. We got to get even with those Ivy League schools...
Most under-rated movie ever!
1) If that guy thinks that TH could have taken any OSU commits with him to Houston, he is sorely mistaken.
2) Secondly, Darryl will be much better off once he understands that you shouldn't begrudge anyone who is trying to improve their station in life.
3) If he wants to be a booster for a program that is not considered a stepping stone, he should change schools. A&M is always looking for people with money.
Coach, how'd you feel about the refereeing today?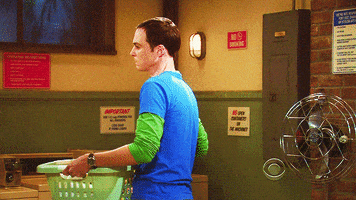 What is interesting is that on 9 of the 28 finalists are #1 seeds.
The best hype video I've seen in a few weeks
Ramzy - I'd like to thank you for making me feel so comfortable about this weekend /s
Kyle - Film Study, in my opinion, is the best weekly article on this site - bar none. It changes the way I watch the game. Thanks for your insights!
I've never had either (knock on wood), but I have had nerve damage, over 15 abdominal surgeries, and a back surgery, and I would take the surgery over the nerve issue.
I'd put my money on some sort of nerve issue. It would make him wish he had broken his collar bone, but as long as he can tolerate the pain, he'll be good to go...especially in two weeks.