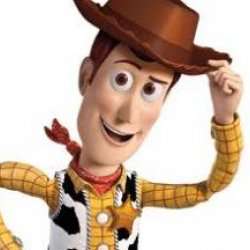 BullCityBuckeye
---
Member since 13 February 2013 | Blog
Helmet Stickers: 597 | Leaderboard
Favorites
SPORTS MOMENT: 2003 Fiesta Bowl

- terrific game and even better outcome
COLLEGE FOOTBALL PLAYER: Noah Spence
COLLEGE BASKETBALL PLAYER: Sam Thompson
NFL TEAM: Teams with Buckeyes on them
Recent Activity
Very sad to hear this. Funny how much we get attached to these little critters.
Beanie had one of the best stiff arms...ever. Monstrous.
Those two moves on that Cal run were just ridiculous. Video game material.
That stutter step vs. Clemson was a thing of beauty.
Dammit. Are you f'ing kidding me? I live 30 minutes away from UNC's stadium. I am usually forced go to one Tarhole game a year and have to listen to my wife, sister, and brother-in-law (all are UNC alums) talk smack. We were definitely planning to attend the OSU game. It would have been GLORIOUS.
Not his best work, I know, but I loved "Popeye" as a kid.
R.I.P.
That sucks for this young man. At least it appears he has a good attitude about the situation (which hopefully will serve him well the next year).
Speedy recovery, Kyle!
Bad break for the young man. Here's hoping for a speedy recovery.
Edit: Bad pun not intended
I hear you. I've gotten a lot better about not yelling in my old(er) age. However, false starts and stupid personal foul penalties still get me worked up. And I'll second your mention of poor tackling.
Same here (somewhat). If it a close/good game I usually stand and/or pace within a few few of my TV. If it is a BCS bowl game, I don't think I ever sit down.
Congrats on the baby on the way! Baby Buckeye swag is always the best. Love shopping/buying OSU gear for my kids much to the chagrin of my wife (UNC grad).
Un/related sidenote: I taught my kids to say "Go Buckeyes!!" at a *very* early age (i.e., probably started several weeks way too early). Wife started getting tired of my twins (and I) fist pumping and using our "outside voices" to occasionally cheer "Go Buckeyes" at breakfast. Too bad, little does she know I've already started with our 14-month year old daughter (who can only say 5 words; need to increase her vocabulary, right?)
Go Buckeyes!
Inaccurate spelling or not...that 'wall of text' is lame. At least they now have a reason to get rid of it.
Thank you and best of luck, Kyle. In addition to your excellent writing, I have greatly appreciated your informative Twitter updates. You will be missed here at 11W.
Hahaha. Corny as hell, SouthernStates...but I laughed. +1 to you.
Coupled with Johnson's outstanding defensive line/scheme and the more aggressive secondary, the arrival of the improved linebacker corps is going to make watching this defense an extremely enjoyable experience. I'll bring the popcorn, guys and gals.
CATCH: Although it does not change your argument, it is worth noting that Auburn lost Tre Mason (not Dyer) this past year.
I think It all depends how well opposing defensive coaches catch-on to Malzahn's offensive scheme. I think you will ultimately be proven correct, but Auburn's use of misdirection/option-play was as good as I've seen in awhile. An impressive running machine. Also, Auburn should be better on defense as they were dreadful last year. However, they definitely won't get as many wins based on fluky circumstances/plays and "sneaking up" on people since they were terrible the year before. Also, let's see how they perform with the proverbial "target on their back."
I voted Depends. The Big Ten needs great coaches and he would be a fine addition when his time comes.
As for the school I would take exception to...I think you know.
"...we would be considered martyrs to the University by most of the population of the U.S."
I do not think that word means what you think it means:-) I kid (and get what you are saying), but a sincere thank you for the info on Danny Clark. He definitely seems like a young man with his priorities in order. As Buckeye fans, we would be lucky to have him lead our favorite team in a few years.
Hahaha. Yes.
I was going to post the exact same thing. First thought that came to mind when I saw the picture.
I recall watching some highlights of this little lady on defense. Equally impressive/gutsy.
Roy Brown or Roy Jones? :-)
Either way, I agree completely and award you an upvote.